Japan to deploy destroyers, missile batteries ahead of North Korea's planned rocket launch
by
Matthew M. Burke
March 26, 2012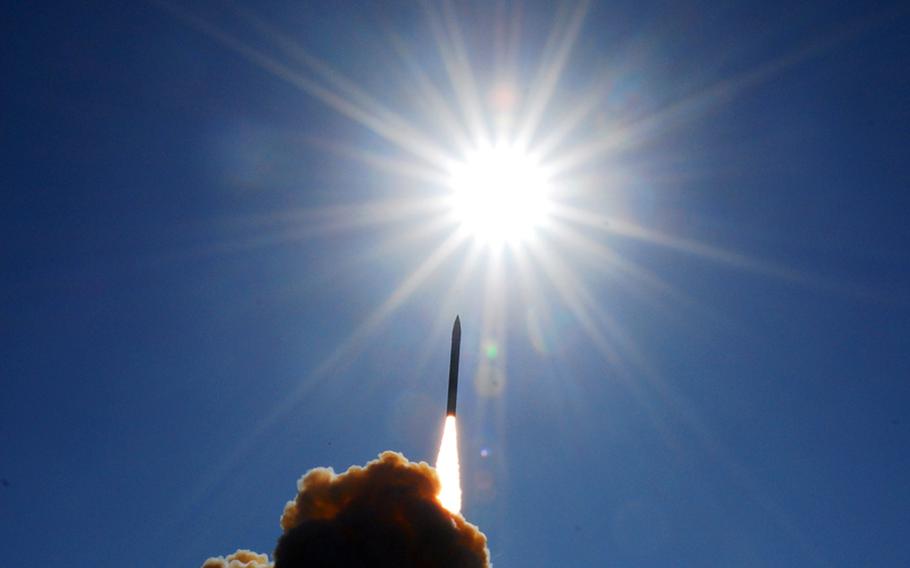 SASEBO NAVAL BASE, Japan - The Japanese will deploy three Aegis destroyers and move Patriot missile batteries to Okinawa to intercept a North Korean rocket next month should any piece of it approach Japanese territory or waters, according to Japanese media reports.
Citing unnamed government officials, Japanese news reports said two of the destroyers would depart from Sasebo Naval Base, which it shares with the U.S. military in Nagasaki prefecture, and head for the East China Sea. A third destroyer would deploy from Maizuru, Kyoto prefecture, and head for the Sea of Japan.
All three ships are equipped with Standard Missile-3 interceptors, a system co-developed by and purchased from the U.S. government, according to Lt. Choji Yoshida, spokesman for the Japanese Maritime Self-Defense Force Sasebo district headquarters.
Officials in the Japanese government declined to comment, but Yoshida confirmed that at least one ship from Sasebo - the JS Chokai - will head to the East China Sea in early April.
"They will be tracking the missile and transmitting information," Yoshida said. Sailors onboard the Chokai will also participate in routine training, he said.
The reclusive communist regime in Pyongyang recently announced it plans to launch a satellite-toting rocket in the next few weeks; something the U.S. and South Korean governments believe is a ruse meant to cover for a long-range missile test.
The rocket is expected to pass over the Sakishima island chain in Okinawa, at the southernmost tip of Japan, sometime in mid-April, according to Japanese media reports.
Should the destroyers miss their target, ground-based Patriot Advanced Capability-3 missile interceptors are also being deployed to two Air Self-Defense Force bases on Okinawa, an ASDF base on Miyako Island and at a site on Ishigaki Island, the news reports say.
Stars and Stripes' Elena Sugiyama contributed to this report.
if(typeof(dstb)!= "undefined"){ dstb();}
if(typeof(dstb)!= "undefined"){ dstb();}
---
---
---