Japan's prime minister agrees to suspend Okinawa base move
---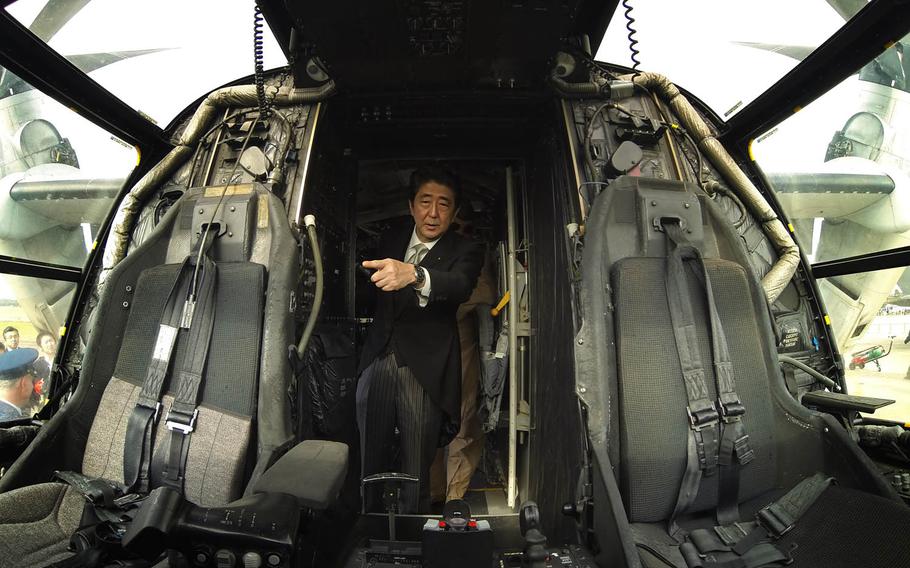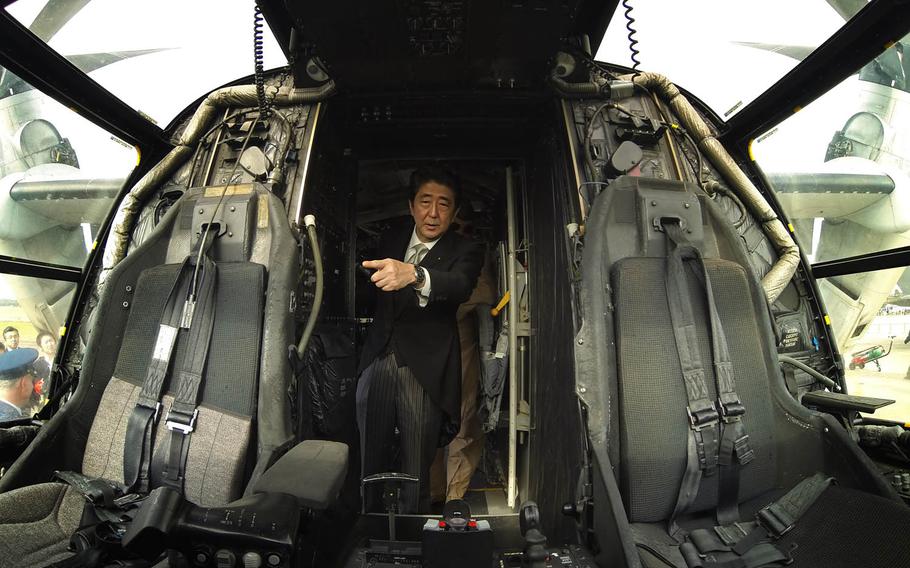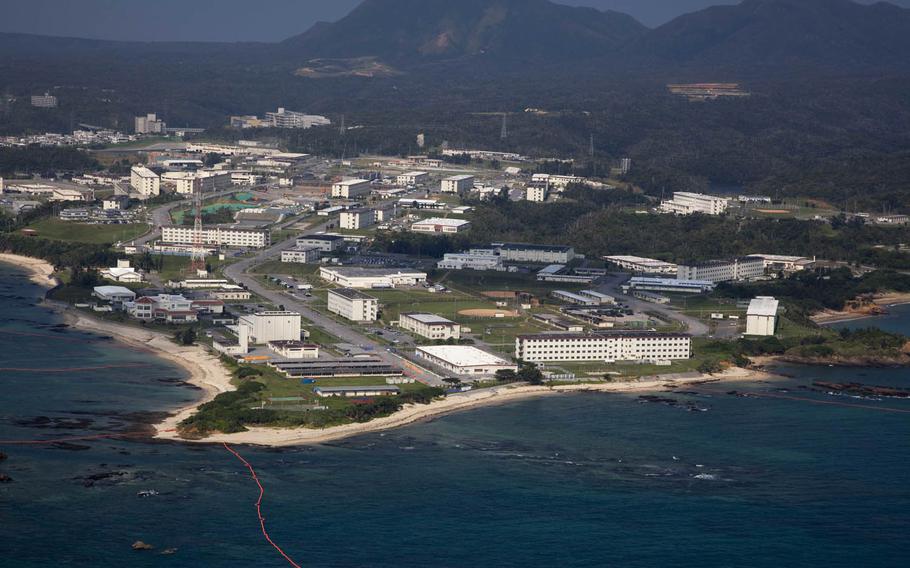 Japanese Prime Minister Shinzo Abe said Friday that he has agreed to accept court-mediated arbitration to settle the dispute with Okinawa's prefectural government over relocating Marine Corps Air Station Futenma.
Abe said he was suspending landfill work currently underway off the shore of Camp Schwab, near Henoko in a less-populated part of the island, pending resolution of the issue.
"Our stance that moving Futenma operations to Henoko is the only option remains unchanged," Abe said. "However, it is not favorable that the central and Okinawa prefectural governments continue to engage in endless court battles. It will only lead to stalemate."
Tokyo and Okinawa have been at odds over construction of a new runway at Henoko to pave the way for shutting down Futenma, which sits in the middle of Ginowan city. Three legal actions between the two sides have been going on since November.
Abe said both sides agree that Futenma should be moved to reduce the risk of an accident in densely populated Ginowan, where a helicopter crashed into a nearby college building in 2004, and that the burden shouldered by Okinawa in hosting about half of U.S. forces in Japan should be eased.
"To achieve our common goal, it is necessary for both central and prefectural governments to work together," he said, calling arbitration "a big step forward toward a solution."
Okinawa Gov. Takeshi Onaga, who won a landslide election victory in 2014 on an anti-base platform and wants Futenma moved off Okinawa, has attempted to thwart the bilateral realignment plan through permit revocations and other moves. He was in Tokyo Thursday to meet with top government officials and said he also accepts arbitration.
"We decided to accept the settlement plan because the content is along the line of what we have demanded in the litigations," Vice Gov. Mitsuo Ageda told a news conference after the agreement for arbitration was reached. "Especially, suspension of the project at Henoko through the settlement has tremendous significance."
Navy Adm. Harry B. Harris Jr., commander of the U.S. Pacific Command, told the Senate Armed Services Committee recently that the relocation was being delayed at least two years, to 2025 or later. He did not say why, but speculation focused on the small but formidable protest movement that wants U.S. forces off Okinawa altogether.
"The challenge we have is — to get the build done on the Futenma replacement facility, which is Japan's responsibility," Harris said. "That's their obligation to us. Right now, it's slowed."
Okinawa is prized for its strategic proximity to several hotspots in the region, but the U.S. military footprint has also garnered significant opposition since the island reverted to Japan from the U.S. in 1972.
The Futenma relocation is part of a U.S.-Japan realignment plan that calls for thousands of Marines to transfer from Okinawa to Guam sometime in the next decade. The plan also includes the transfer of the Navy's Carrier Air Wing 5 from Naval Air Facility Atsugi, west of Tokyo in Kanagawa Prefecture, to Marine Corps Air Station Iwakuni.
Opposition in Iwakuni to the transfer and expansion of the base there has been more muted than the protest movement in Okinawa.
---
---
---
---