Japan's coronavirus count hits one-day record as US military cases there decline
by
Joseph Ditzler
July 29, 2020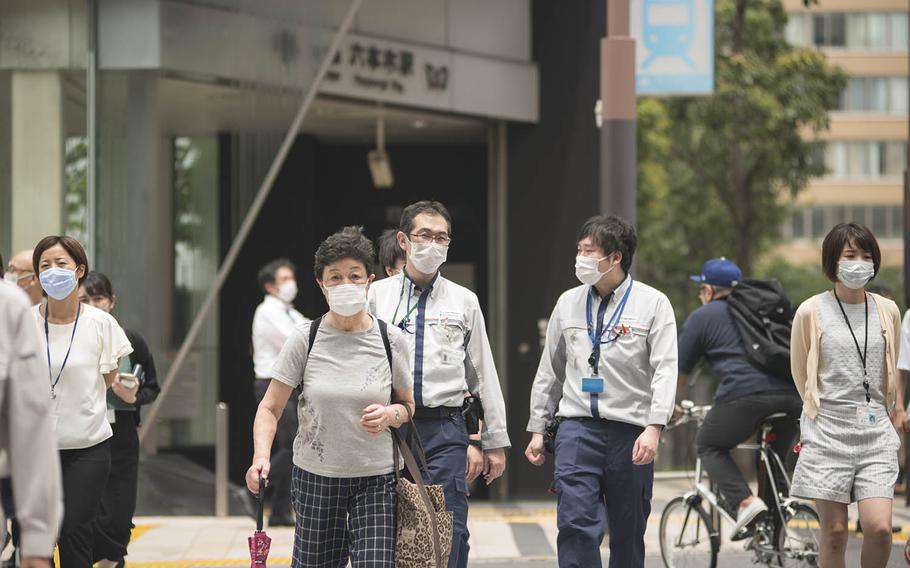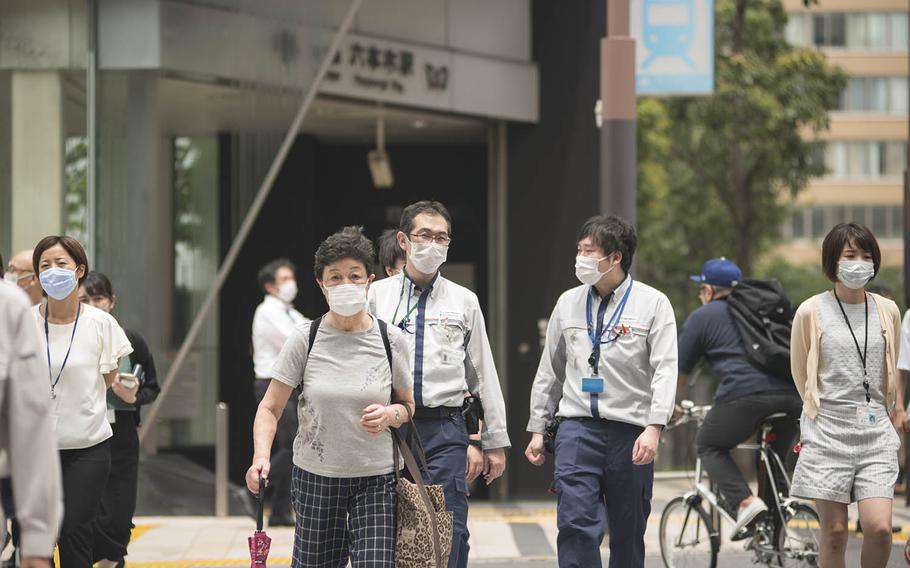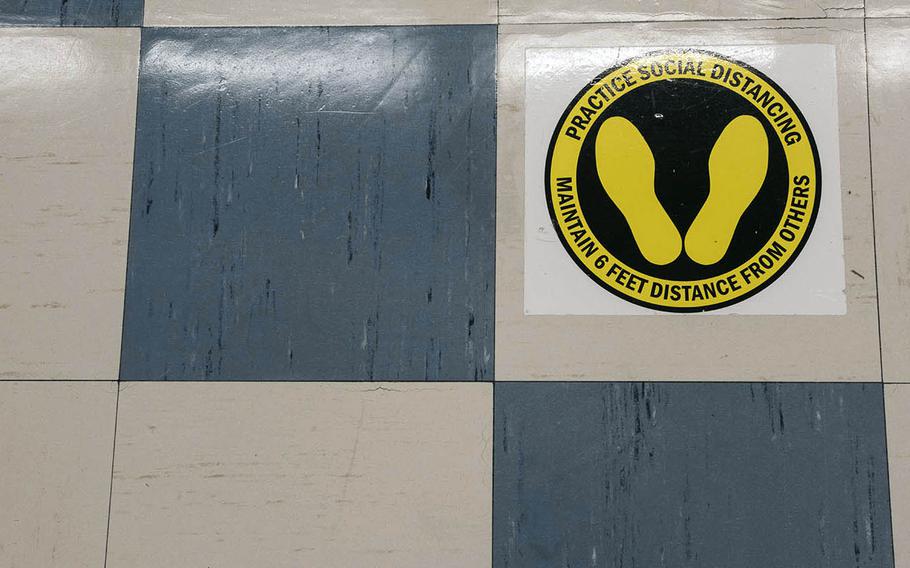 TOKYO — A coronavirus surge in Japan set a new one-day record Wednesday of 1,000 new cases while the number of active cases among the U.S. military there has begun to fall.
Japanese media reported new infections in Osaka, Aichi and Okinawa prefectures, which all set new daily totals, according to public broadcaster NHK. Osaka reported 221 cases, exceeding 200 in one day for the first time.
Japan celebrated a four-day holiday over the past weekend, although authorities in places like Tokyo urged citizens to refrain from traveling beyond prefectural borders.
Tokyo reported 250 cases Wednesday, its second consecutive day over 200, according to the Japan Times, citing the Metropolitan Tokyo Government.
Osaka and central Tokyo are off limits to U.S. military personnel as part of measures aimed at curbing the virus' spread, although authorities have eased other travel restrictions around Japan.
Okinawa recorded 44 cases Wednesday, another record among its population of about 1.5 million. About 80,000 U.S. troops, Defense Department civilians and family members are living on the island.
Meanwhile, the number of active cases among U.S. service members, civilian employees and family members across Japan has fallen to 139, down 50 over the past five days, Lt. Gen. Kevin Schneider, commander of U.S. Forces Japan, told reporters Wednesday.
Schneider said the U.S. armed forces are encouraging its personnel and their families coming to Japan on new assignments to arrive via Yokota Air Base in western Tokyo rather than the major airports in the Tokyo area, Narita and Haneda.
"I want to continue to message to our personnel in U.S. Forces Japan that this is serious business," he said during a press call, "that we cannot be complacent and we cannot lower our guard; and that it does not take much for COVID-19 to be introduced to our bases."
COVID-19 is the respiratory disease caused by the coronavirus.
U.S. Army Japan, headquartered at Camp Zama in Kanagawa prefecture southeast of central Tokyo, on Wednesday reported four new virus cases.
The first, assigned to western Japan, tested positive at a Japanese hospital Tuesday after falling ill over the weekend, according to a news release. The individual was isolated and must show up negative on two tests before being released.
Two others tested positive upon their arrival in the country Tuesday, a separate news release said. They were tested by Japanese authorities following "international travel" and quarantined at Camp Zama.
The Army did not specify which airport the pair flew into, where they arrived from or their status – service members, Defense Department civilian employees, contractors or family members.
The third individual was diagnosed with the virus Wednesday after falling ill and being tested Tuesday, the release said. That person, whom the Army did not further identify, was also isolated immediately.
"At no time did these individuals pose any risk to the community or installation," the Army said.
Schneider said Wednesday he does not know how many people the U.S. military is sending to Japan, but he has asked the individual services to report those numbers back to him. Stars and Stripes reporter Caitlin Doornbos contributed to this report.
ditzler.joseph@stripes.com Twitter: @JosephDitzler