Japan, Philippines to cooperate on development plan for US Navy's former home at Subic Bay
by
Seth Robson
January 14, 2020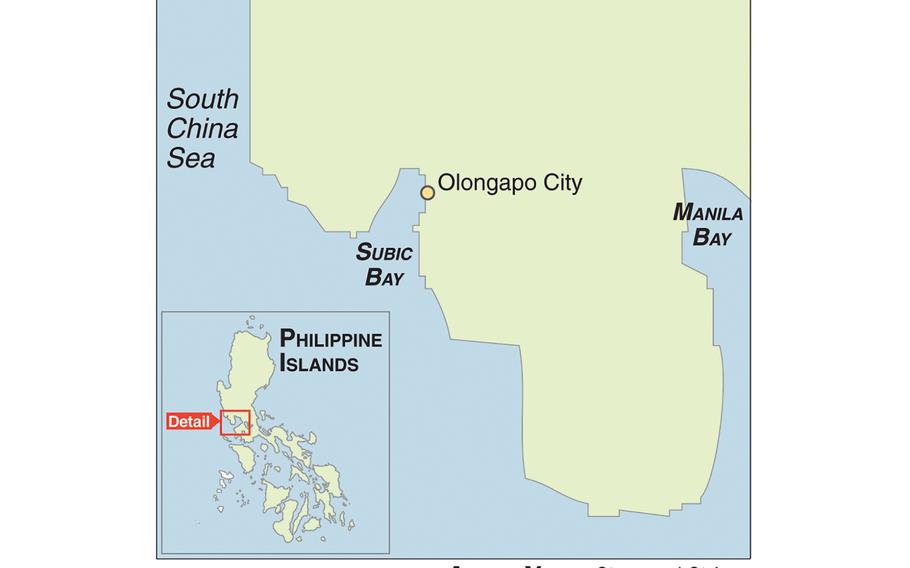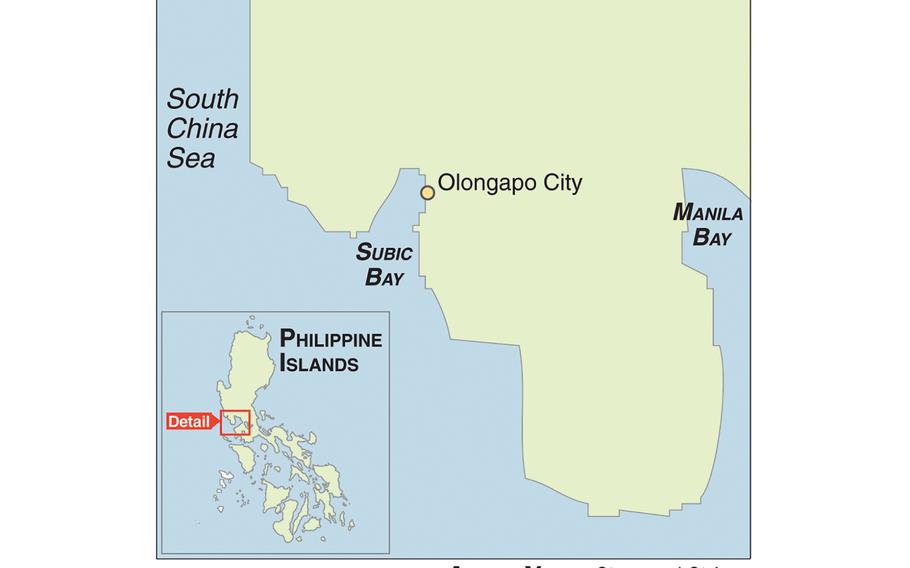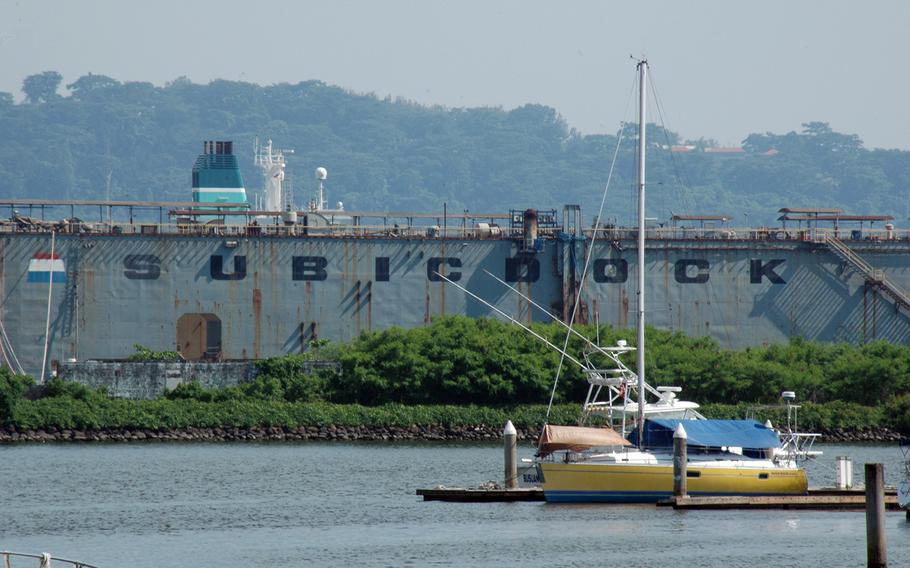 Japan will help the Philippines redevelop the former U.S. naval base at Subic Bay, Japan's Ministry of Foreign Affairs has announced.
Philippines Finance Secretary Carlos Dominguez and Japanese Minister for Foreign Affairs Toshimitsu Motegi confirmed the plans after they met in Manila on Thursday. The pair agreed to cooperate in "drawing up a master plan, which would bring out potential for economic development in the Subic Bay area," according to a Japanese government statement.
Subic Bay was once home to thousands of U.S. sailors and their families before the Navy vacated its bases there in 1992. It's still a regular port call for U.S. warships and for Marines who practice beach landings nearby in Zambales province.
The strategic harbor's importance has grown amid Chinese efforts to build military facilities on artificial islands and claim sovereignty over territory to the west in the South China Sea.
Last June, the U.S. Navy announced it was "exploring the viability of a shipyard in Subic Bay for use as a potential repair and maintenance facility."
The shipyard's owner, Hanjin Philippines, declared bankruptcy earlier in 2019 owing $900 million to South Korean creditors. A pair of Chinese firms subsequently expressed an interest in buying the facility, sparking alarm in some quarters.
The Japan International Cooperation Agency will help develop the Subic Bay plan, which aims to develop knowledge-based industries, logistics terminals, public utilities and roads to grow the local economy, Bloomberg reported Jan. 9.
Meanwhile, China has financed a $987 million, 44-mile freight rail line connecting Subic Bay to Clark Freeport, on land once occupied by the U.S. Air Force's Clark Air Base, the agency reported.
Japan's interest in Subic Bay was expected, according to Patricio Abinales, a Philippines expert at the University of Hawaii.
"Pundits in Japan have been pushing for Japan to … aggressively counter Chinese advances in Southeast Asia with their own initiatives," he said.
Stars and Stripes reporter Hana Kusumoto contributed to this report.
robson.seth@stripes.com Twitter: @SethRobson1