Japan honors Operation Tomodachi disaster-relief efforts in Sendai
---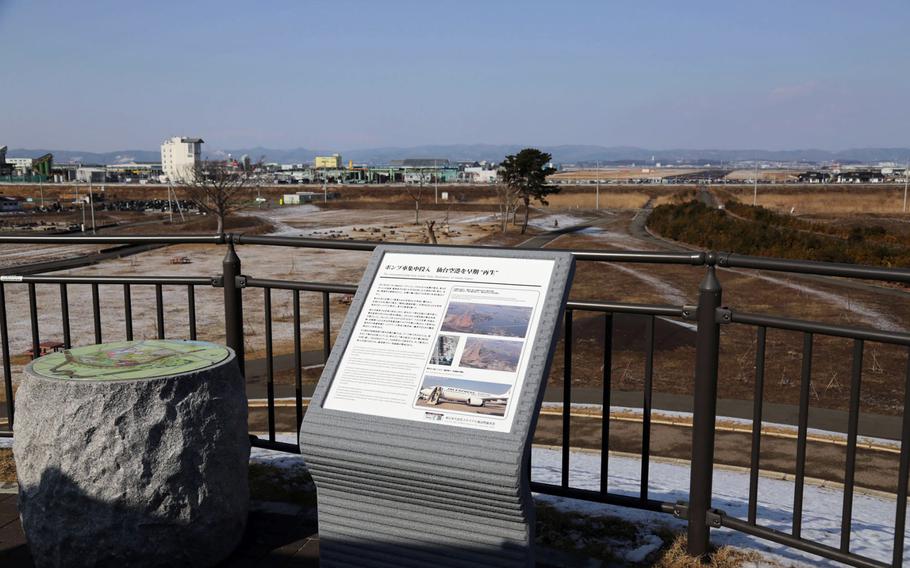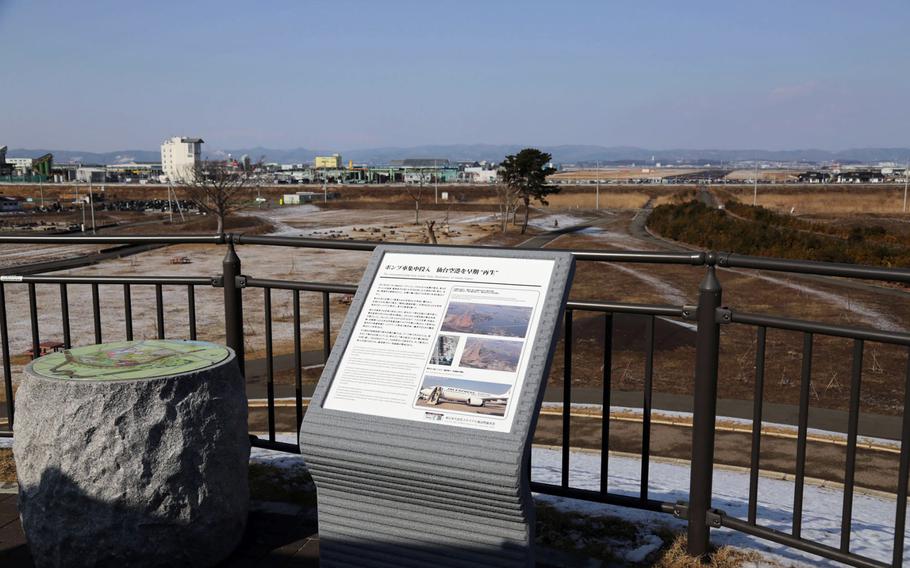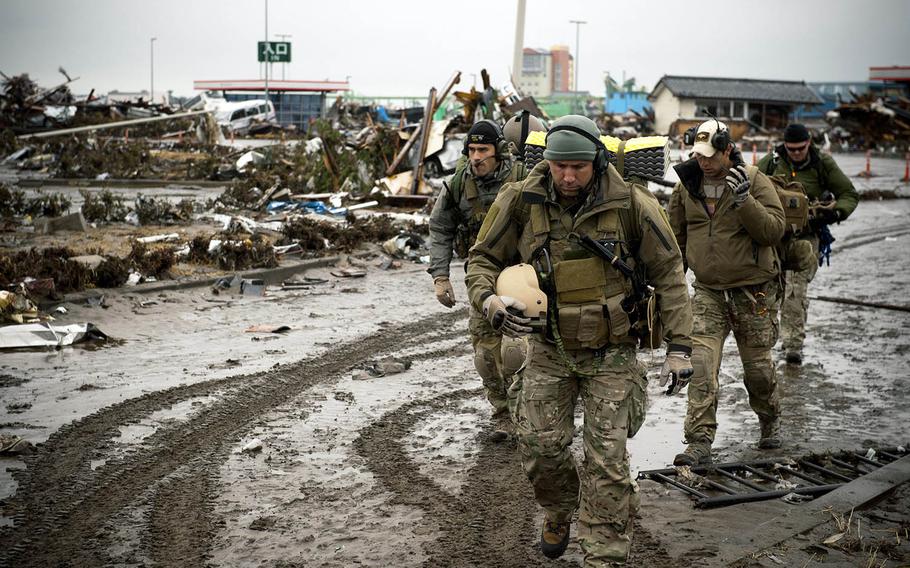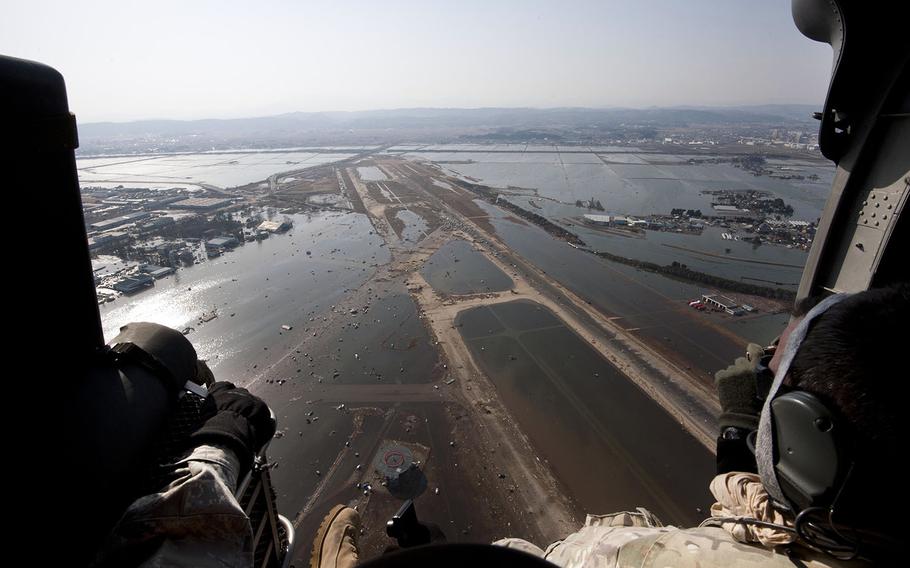 YOKOTA AIR BASE, Japan — A recently unveiled plaque near Sendai International Airport honors Operation Tomodachi — a U.S. disaster-relief effort launched in response to the earthquake, tsunami and nuclear disaster that devastated northeastern Japan on March 11, 2011.
The plaque, which was unveiled on Feb. 28, is the first of three being placed around the region to pass down lessons learned from the disaster, said a statement from the Tohoku Regional Bureau's Ministry of Land, Infrastructure, Transport and Tourism.
Nearly 16,000 lives were lost and more than 2,500 were left missing in the aftermath of the 9.0-magnitude quake, which triggered powerful waves that scraped away communities along hundreds of miles of coastline. The tsunami also inundated the Fukushima Dai-ichi nuclear power plant, leading to a triple core meltdown.
Operation Tomodachi, which began March 12 and lasted until May 24, mobilized nearly 24,000 servicemembers to assist the Japan Self-Defense Force in aid operations — which included repairing the badly damaged Sendai airport.
Marines were among the first to reach the facility, working to clear hundreds of jumbled vehicles and help Japan reopen the key transportation hub. The effort, which involved draining the equivalent of 14,000 swimming pools, ensured the airport was ready for military use in just a matter of days.
"Subsequently, it was used as a base of operations for the Japanese-American joint rescue activity 'Operation Tomodachi' conducted by the U.S. Air Force, U.S. Marine Corps, and the Self Defense Force," according to the plaque.
Stars and Stripes reporter Hana Kusumoto contributed to this report.
cook.leon@stripes.com Twitter: @LeonCook12
---
---
---
---