Japan defense chief backs plan to keep Marine air ops on Okinawa
by
Chiyomi Sumida
May 7, 2011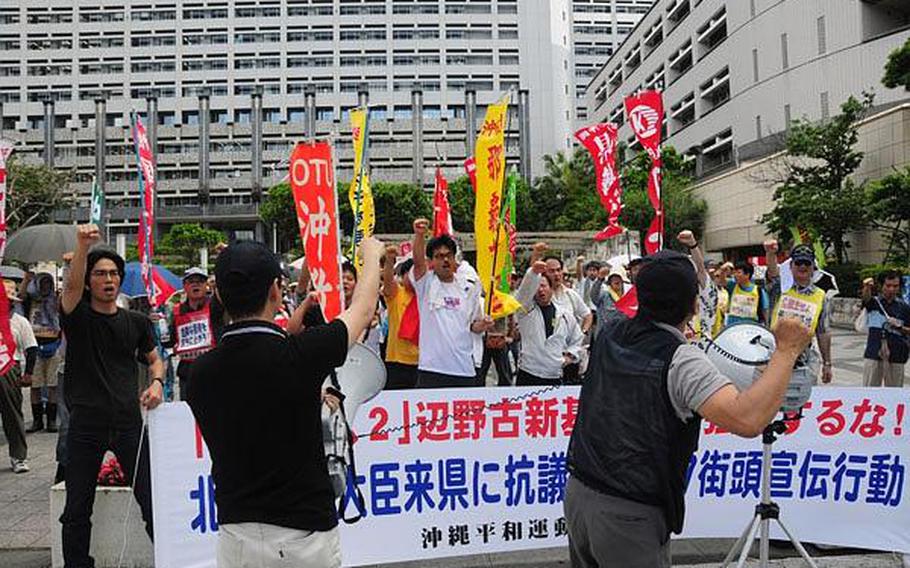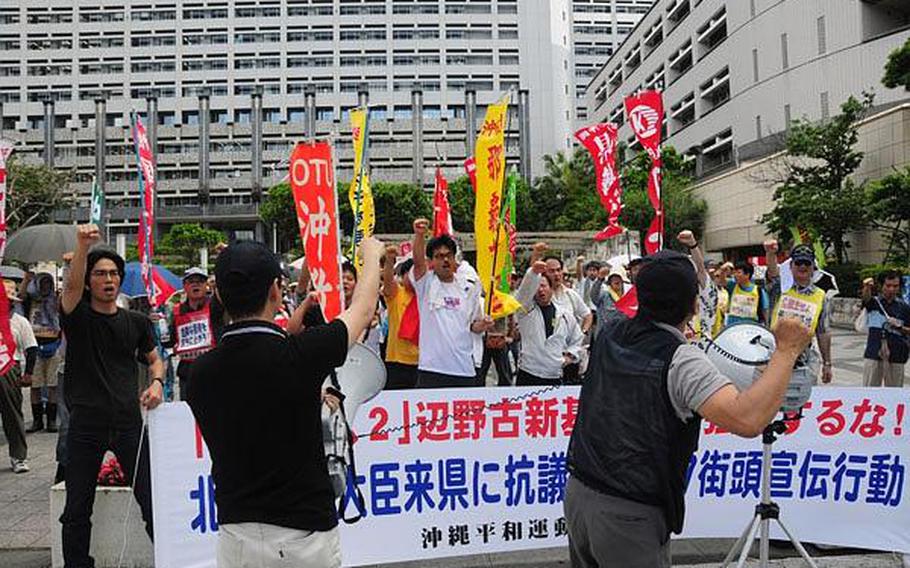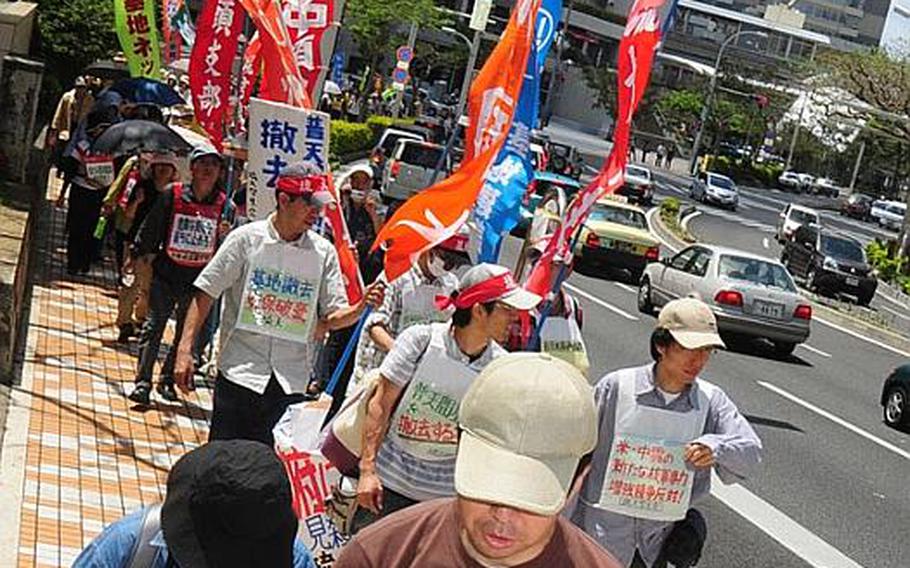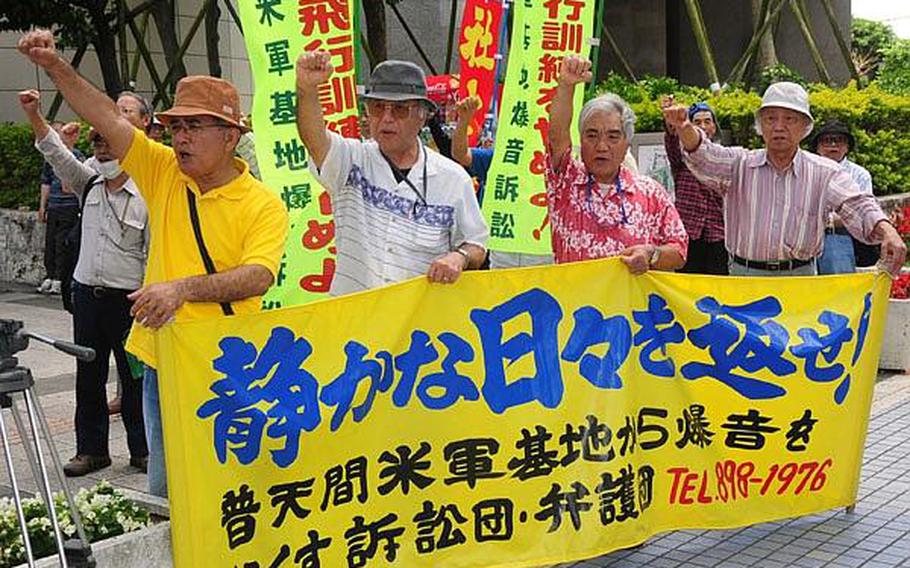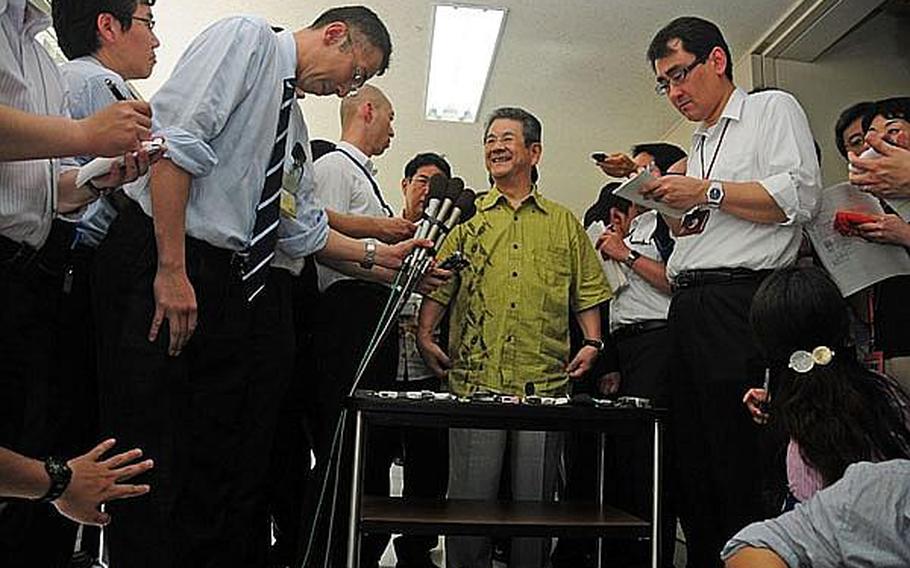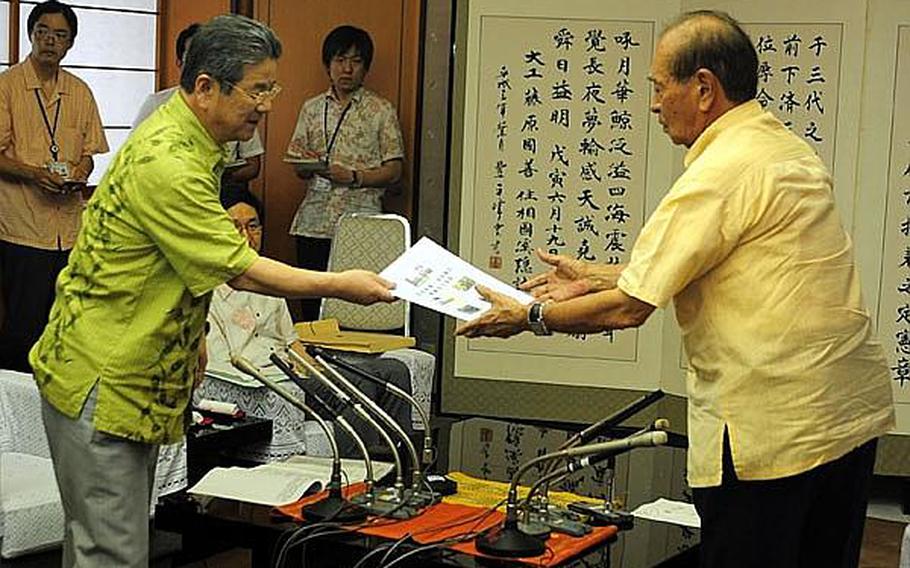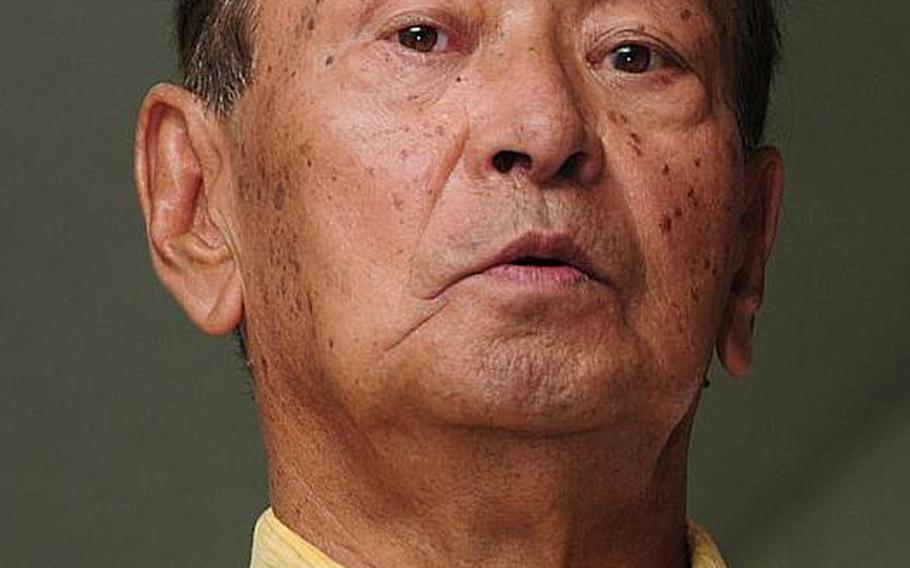 NAHA, Okinawa — Minister of Defense Toshimi Kitazawa said Saturday that Japan remains committed to carrying out the realignment of U.S. forces in the country, including keeping Marine Corps air operations on Okinawa.
Kitazawa denied media reports that the U.S. and Japanese governments have given up on a plan to move Marine Corps Air Station Futenma by 2014.
"Nothing has been decided at all, nor have there been talks between two governments about it," Kitazawa told reporters following a meeting with Okinawa Governor Hirokazu Nakaima. The two governments are reportedly going to hold talks later this month to discuss Futenma.
Kitazawa's visit to Okinawa was the first since the March 11 earthquake and tsunami devastated mainland Japan. His two-day visit to the island, which wraps up Sunday, included a meeting Saturday with the U.S. military's top-ranking official on Okinawa, Lt. Gen. Kenneth J. Glueck, Jr., commander of Marine Corps Bases Japan. Kitazawa expressed gratitude for the humanitarian assistance the U.S. military has provided as part of Operation Tomodachi.
During his meeting at the governor's Naha office, Kitazawa asked Nakaima for his support in moving the Marine Corps air operations to Camp Schwab, a plan that was reaffirmed between the U.S. and Japanese governments in May 2010.
Kitazawa presented Nakaima a special brochure the ministry made to answer Okinawa's question of "why do the Marine operations have to stay on Okinawa?"
"The move is based on May 2010 bilateral agreement and because it was a promise between the governments, it must be seriously pursued," he said as he handed the 17-page brochure to Nakaima. "The security alliance is very important for not only Japan, but for the entire Asia-Pacific region."
Nakaima replied by asking why the air operations need to be restricted within 12 to 18 miles of the present location. He demanded that both U.S. and Japanese governments seek an alternative site somewhere on mainland Japan.
Kitazawa said that having the air operations close to Marines on camps Hansen and Schwab is like having fire trucks close to firefighters.
"It's like parking cutting edge fire trucks 60 miles away from the firefighters," he said of moving the air operations off the island. "In such an arrangement, the trucks don't worth a thing."
The 25-minute talk was occasionally interrupted by protesters' chanting outside the prefectural government office.
"No Henoko," some shouted. "Defense Minister, go home. You have no business here," others cried.
After the meeting, Nakaima told reporters that he was not aware of the Yomiuri newspaper report that the governments were giving up on the 2014 deadline.
"But," he said, "one thing for certain is that the 2014 timeline is becoming very tight."
Keeping Futenma air station as is, however, is not an option.
"The danger that Futenma air station poses to the residents is clear, as it was to the eyes of then Secretary of Defense [Donald] Rumsfeld," he said. "Accidents are waiting to happen."
---
---
---