Japan could use Aegis Ashore system to shoot down Guam-bound missiles, official says
by
Hana Kusumoto
September 20, 2018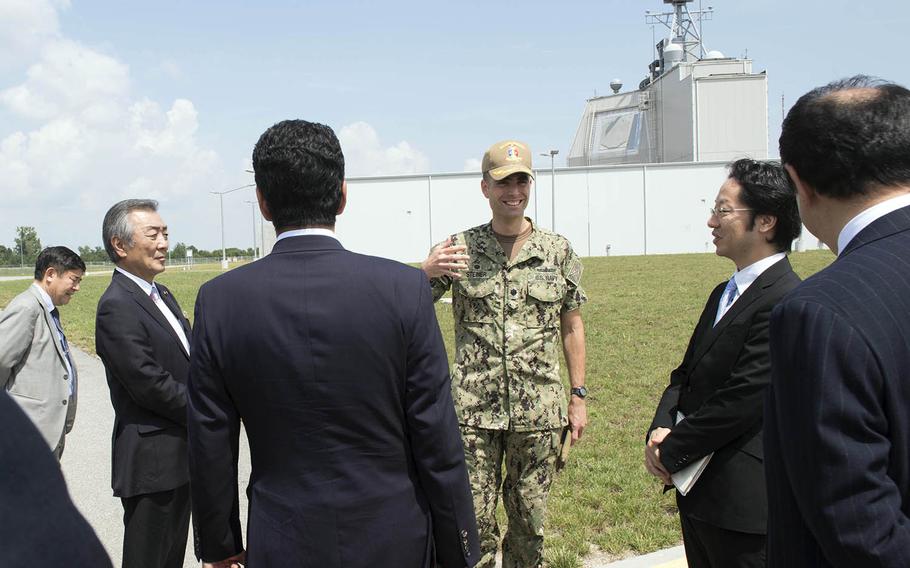 TOKYO — Japan will legally be able to use planned Aegis Ashore systems to intercept North Korean missiles launched toward Guam, a top government official said this week.
A pacifist constitution bans Japan from stepping in to defend other nations unless it was also being attacked; however, security legislation passed in 2015 allows the country to exercise its right to collective defense and to defend close allies when attacked — under certain conditions.
Those include: when an armed attack against Japan or a close ally "threatens Japan's survival and poses a clear danger to fundamentally overturn people's right to life, liberty and pursuit of happiness; when there are no other ways to repel an attack; and if it limits the use of force to the minimum extent required.
The legislation faced strong opposition from those concerned that it could cause Japan to be dragged into a military conflict.
"Our view on the three new conditions under the peace and security legislation will not change by the introduction of Aegis Ashore," Suga said.
The purchase of the approximately $3.6 billion missile-defense batteries was approved by Prime Minister Shinzo Abe's cabinet in December, after North Korea test-fired three intercontinental ballistic missiles that flew over Japan.
The government hopes to base the systems in Akita prefecture in northern Japan and in Yamaguchi prefecture in the west by March 2024. However, local governments have questioned the need for Aegis Ashore after tensions with North Korea have cooled following a June summit between President Donald Trump and North Korean leader Kim Jong Un.
North Korea has not fired a missile since November.
Last year, Defense Minister Itsunori Onodera used a similar argument when announcing that Japan would legally be able to shoot down North Korean ballistic missiles using Standard Missile-3 Block IIA interceptors on Aegis destroyers. The country plans to deploy them by March 2022.