Japan Coast Guard recovers US soldier's body after deep-wreck scuba dive off Okinawa
by
Aya Ichihashi
February 3, 2020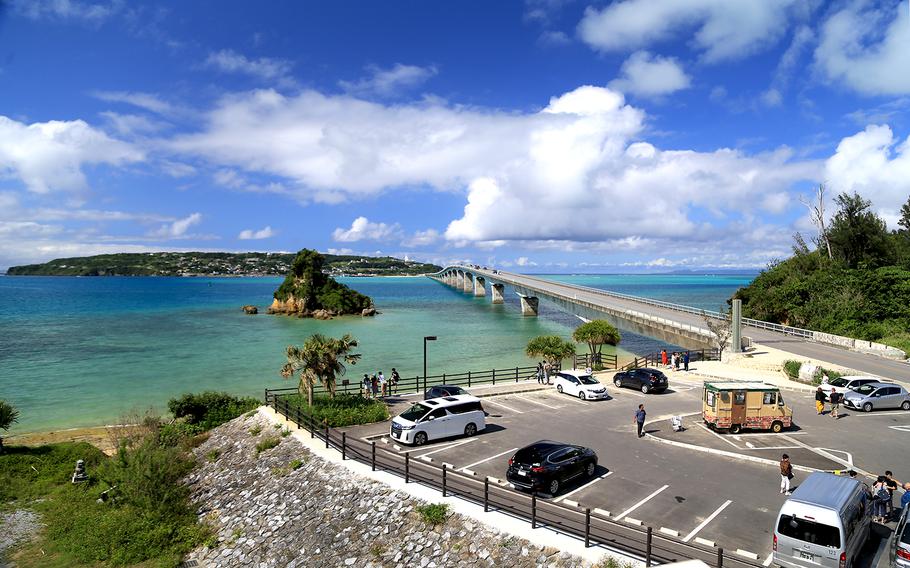 CAMP FOSTER, Okinawa — The body of a U.S. soldier who went missing Sunday while scuba diving off Okinawa was recovered around noon Monday, according to a spokesman for the Japan Coast Guard.
Staff Sgt. Matt Morgan, 30, was found by coast guard divers at a depth of 144 feet near the USS Emmons, a sunken World War II warship and popular dive spot about 1 ¼ miles off Kouri Island, said Hikaru Yonaha of the coast guard in Nago. U.S. Army officials could not be reached Monday.
"It was such a tragedy, but we were glad to find him for his family," he said. "He was only 90 feet from the USS Emmons and the water was very clear today."
Morgan, a diving instructor assigned to Torii Station on Okinawa, went on a recreational dive to the wreck with three others Sunday morning, said another coast guard spokesman, Katsushi Inamine. After their ascent from the Emmons, Morgan and a Chinese diver surfaced behind two other divers. Morgan and his dive buddy prepared to exit the water when their boat captain noticed Morgan drifting away and wondered what was wrong, Inamine said. Then, the captain told authorities, Morgan sank with his gear on.
The other divers tried to chase Morgan in the water but "Morgan's sinking speed was too fast to catch up," Inamine said.
The boat captain at 9:40 a.m. called the coast guard at Nago, which could not find Morgan on Sunday.
The coast guard resumed its search with boats and helicopters Monday morning. About 10 divers from the U.S. Air Force arrived to assist, Yonaha said Monday afternoon. "Japan Coast Guard divers were checking the site first, then found Morgan at 144 feet depth, so they pulled him out of the water at 12:09," he said.
The coast guard divers determined Morgan could not be resuscitated, Yonaha said.
Morgan's body was handed to Kadena Air Base officials on Monday afternoon and was to be transferred to a Navy hospital later in the day, Yonaha said. Sunk on April 6, 1945, during World War II, the Emmons is a popular deep-dive spot for Okinawa service members. Dive-trip providers advise that only experienced divers visit the Emmons because of its depth and the often-strong currents in the area.
ichihashi.aya@stripes.com Twitter: @AyaIchihashi