Japan cites China, North Korea tensions in defense budget
by
Erik Slavin slavin.erik@stripes.com
July 9, 2013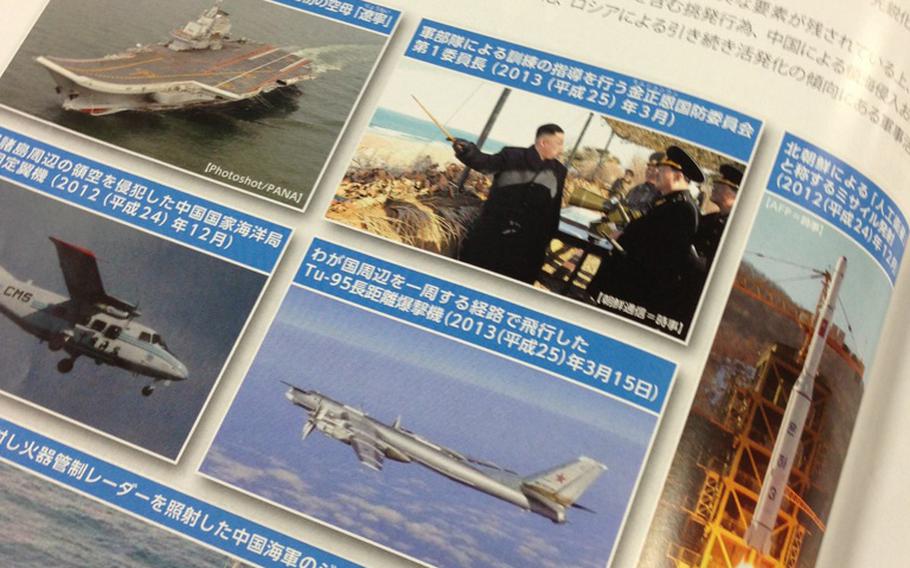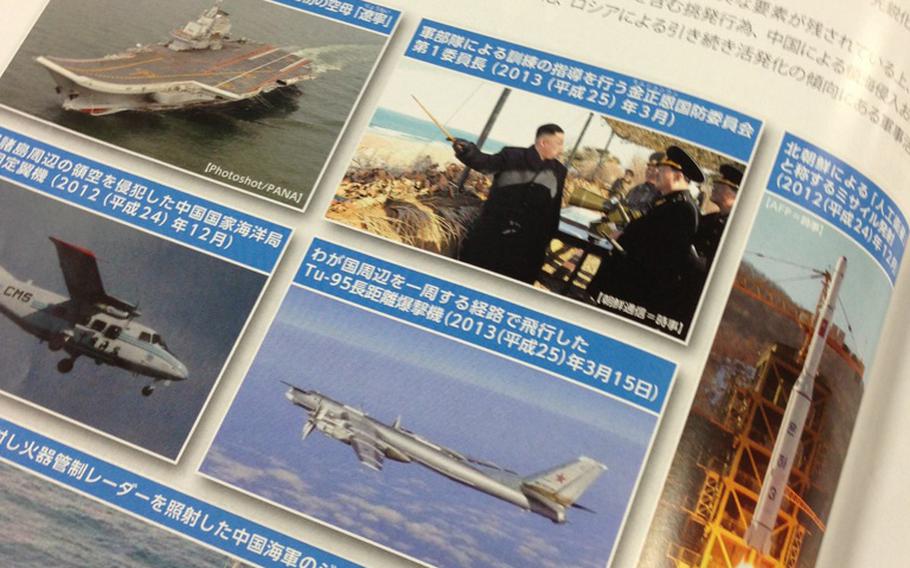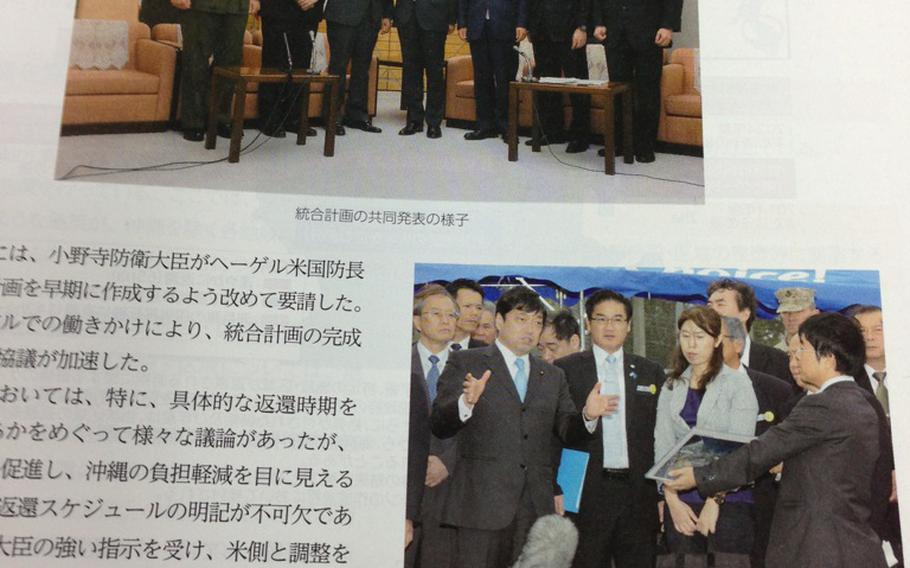 TOKYO —Japan's ruling administration outlined plans Tuesday to slightly increase defense spending for the first time in 11 years amid growing tensions over territorial disputes with China and North Korea's developing missile program.
The Defense of Japan 2013 white paper lays out the government's 4.68 trillion ($46.4 billion) budget, up 0.8 percent from 4.65 billion last year.
The 434-page document contains few surprises but spends considerable time summarizing its grievances with China over claims to the islands known as Senkaku in Japanese and Diaoyu in China.
The unpopulated islands, desirable mainly for their nearby fishing and energy rights, are about 100 miles from Japan's Ishigaki Island in Okinawa Prefecture, and about the same distance from Taiwan's northern tip.
"China has attempted to change the status quo by force based on its own assertion, which is incompatible with the existing order of international law," the white paper states.
China — in most cases alluding to historical records — claims the Japanese-administered islands, as well as many islands in the South China Sea claimed by several other nations. China also states that the San Francisco Peace Treaty following World War II gives them the islands, which Japan denies.
The United States has declined to take a position on the islands' ultimate sovereignty, but has stated it will defend them as part of Japanese territory under the terms of the U.S.-Japan security alliance.
The defense paper released Tuesday also notes a sharp increase in fighter jet activity over waters near Japan.
The Japan Air Self-Defense Force scrambled fighter jets 567 times last year in response to aircraft coming near their territorial airspace, up from 425 in 2011. Only two of those incidents — one Russian, the other Chinese — were a response to actual airspace violations, defense ministry councilor Masayoshi Tatsumi told reporters during a policy preview briefing.
Responses to Chinese aircraft last year more than doubled, overtaking responses to Russian aircraft for the first time, Tatsumi added.
One section of the white paper details North Korea's theoretical missile capabilities and includes a map showing Denver and parts of the U.S. midwest within range of Pyongyang's Unha-3 missile.
"We have shown a very severe concern about this matter," Tatsumi said. "We think that the [North Korean] regime is still focused on the buildup of military power."
On U.S-related matters, the white paper states that plans to recover land from military bases south of Kadena Air Base on Okinawa remain on schedule. The government is also moving ahead with plans to relocate Marine Corps Air Station Futenma to a rural part of Okinawa, despite pleas from some protesters to move the airport off-island.
Stars and Stripes reporter Hana Kusumoto contributed to this report.
slavin.erik@stripes.com Twitter: @eslavin_stripes