Japan-based servicemembers bond with their hosts through baseball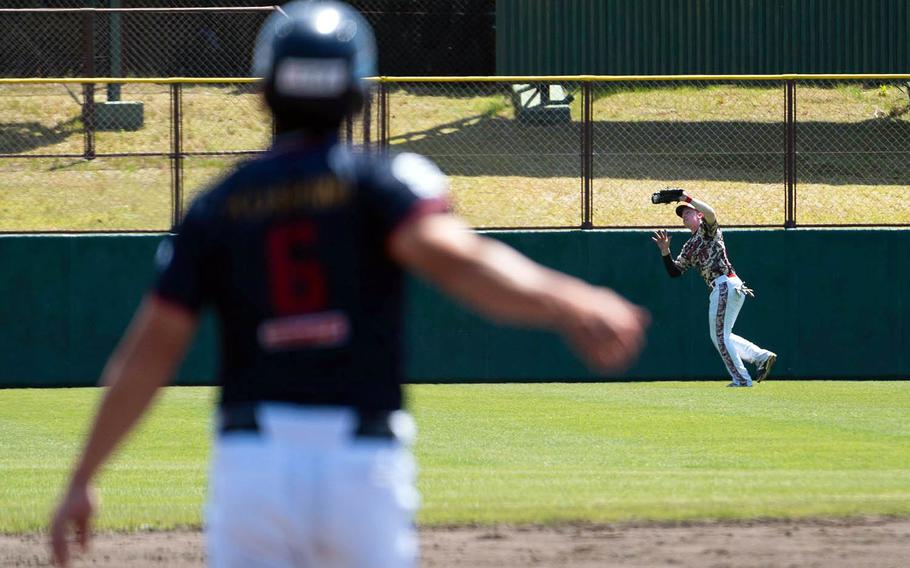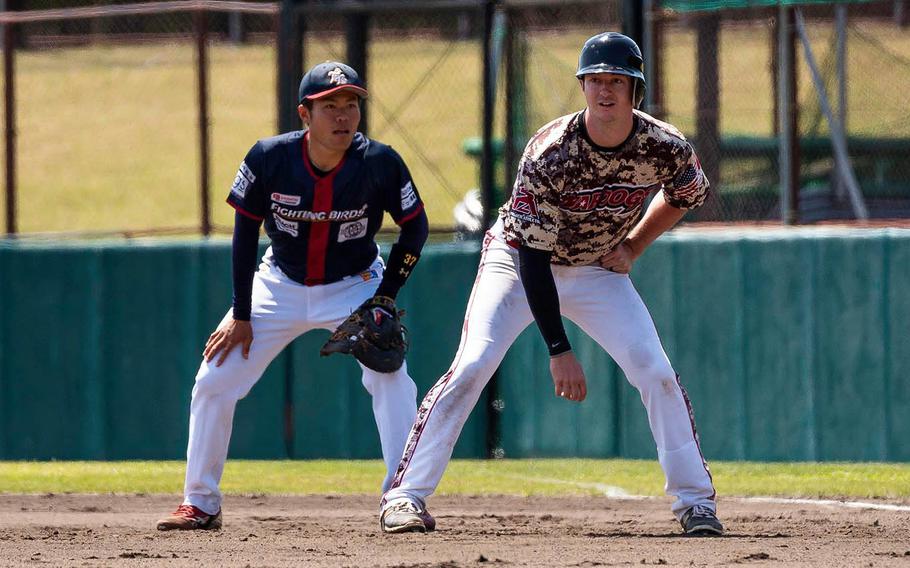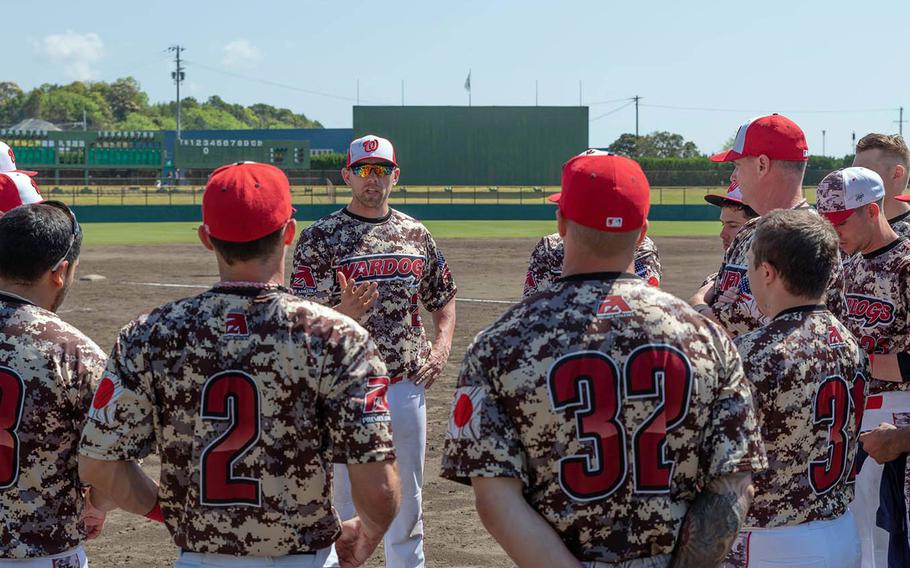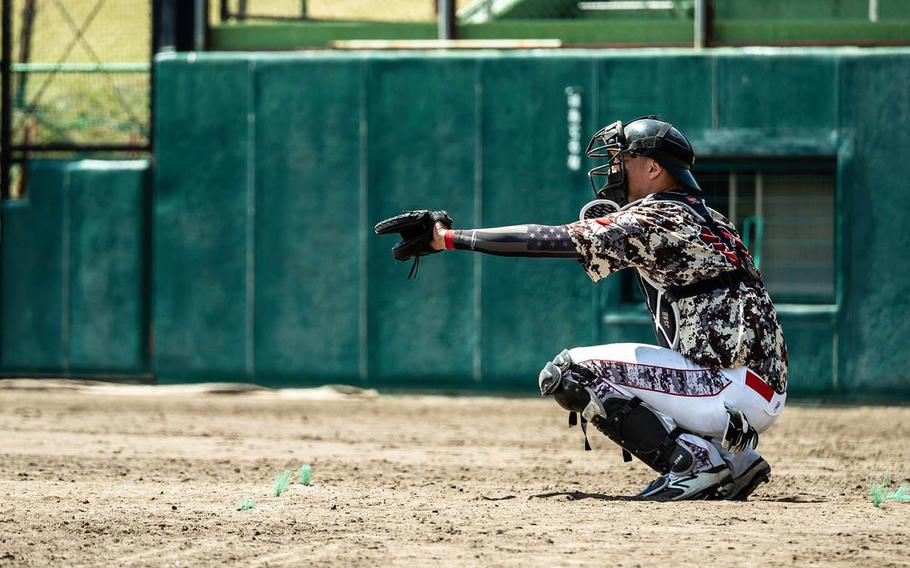 YOKOSUKA NAVAL BASE, Japan — A group of U.S. servicemembers and Defense Department civilians have been using America's pastime to build relationships with their Japanese hosts.
The Japan Military WarDogs intramural baseball team calls Yokosuka home, though active-duty members come from as far away as Camp Zama in Kanagawa prefecture and Yokota Air Base in western Tokyo to play, said Gunnery Sgt. Jonathan Soto, who helps coach the team.
The group is part of the USA Military WarDogs, which aims to start a network of teams in parts of the world where servicemembers are stationed, Soto said.
The Japan Military WarDogs — which includes soldiers, sailors, airmen, Marines and civilians — recently defeated a team of Japanese sailors from the National Defense Academy, 17-8. Their next game is scheduled for 1 p.m. Sept 9 against Tokyo's Adachi Dreams at Yokosuka.