Japan and Australia to hold regular air force training in each other's countries
by
Seth Robson
November 20, 2019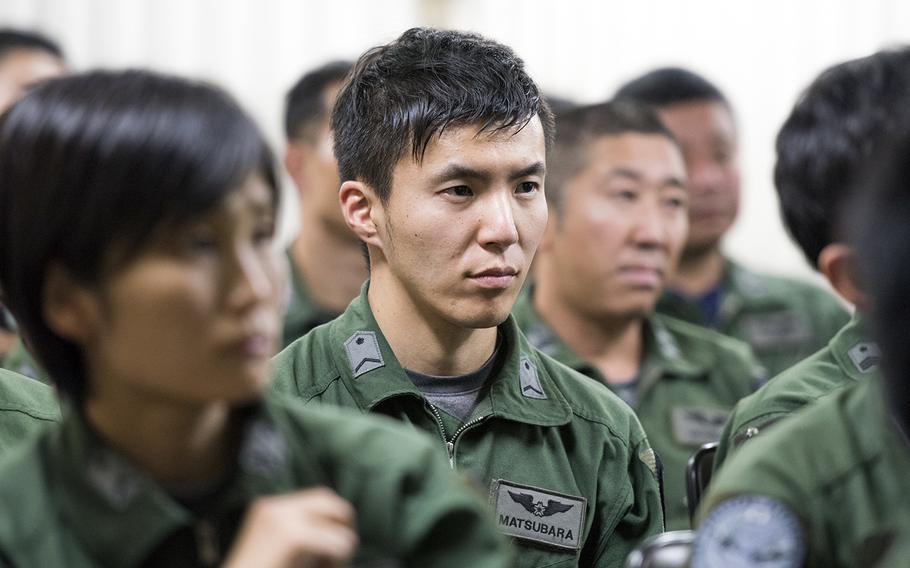 YOKOTA AIR BASE, Japan — Two of America's most important Pacific allies have agreed to participate in annual air force exercises in each other's territory starting in 2020.
The Japan Air Self-Defense Force will be a regular participant in the Pitch Black air drills, held every two years in Australia's Northern Territory, the two countries' defense ministers announced Wednesday. The Royal Australian Air Force will also be a regular participant in Bushido-Guardian, a bilateral fighter exercise held in Japan for the first time this year.
Japanese Defense Minister Taro Kono and his Australian counterpart, Linda Reynolds, announced the move along with other defense cooperation in a joint statement following Reynolds' first official visit to Tokyo this week.
The pair "reaffirmed their intention to develop defence cooperation among Australia, Japan and the United States," according to the joint statement.
The ministers said they will accelerate defense cooperation, including in the fields of military exercises, personnel exchanges, space and cyber policy, defense science and technology, the joint statement said.
The pair also announced that an Australian Army liaison officer would work in the Japan Ground Self-Defense Force to enhance cooperation.
They're also establishing an exchange program for defense scientists and engineers to deepen links between Japan`s Acquisition, Technology and Logistics Agency and Australia`s Defence Science and Technology Group, the pair said in their statement.
robson.seth@stripes.com Twitter: @SethRobson1