Iron Chef wows Yokota crowd with his cooking skills
by
Charlie Reed
November 5, 2012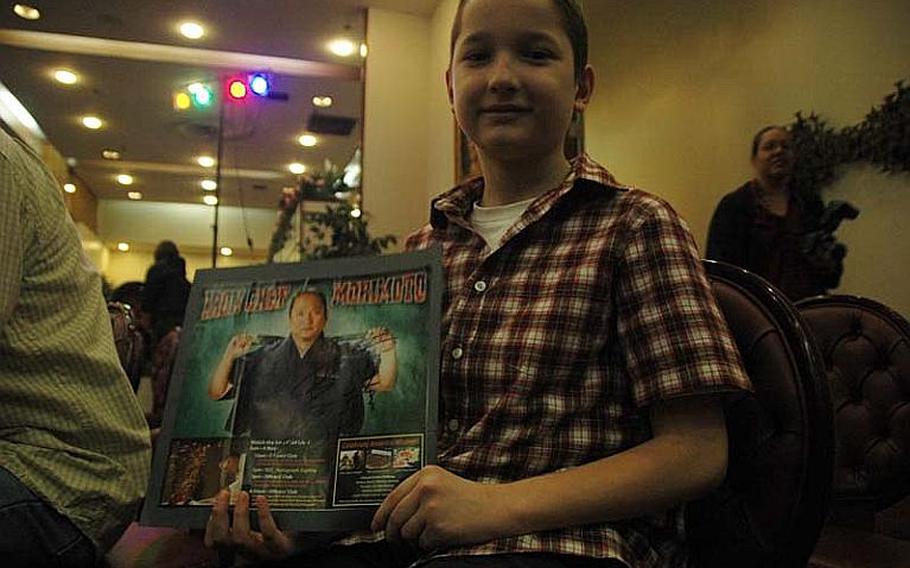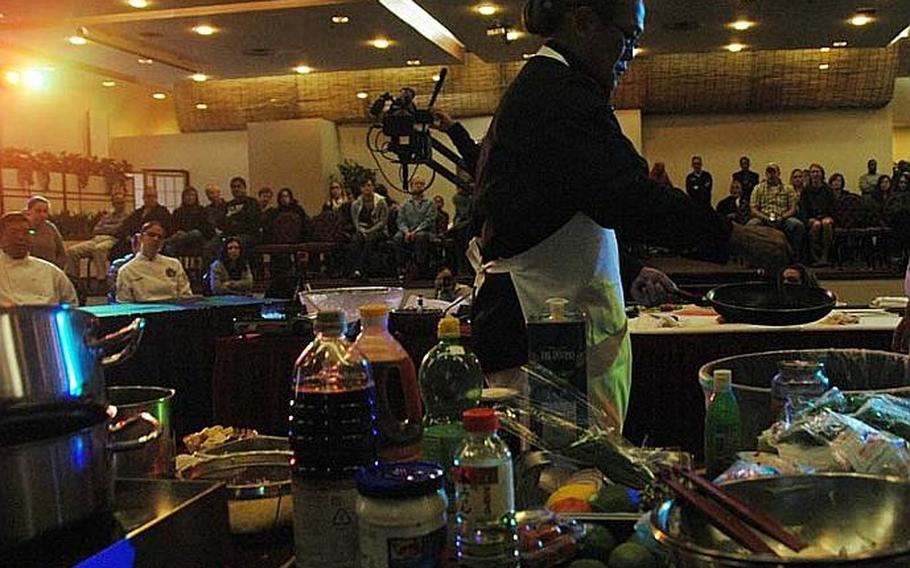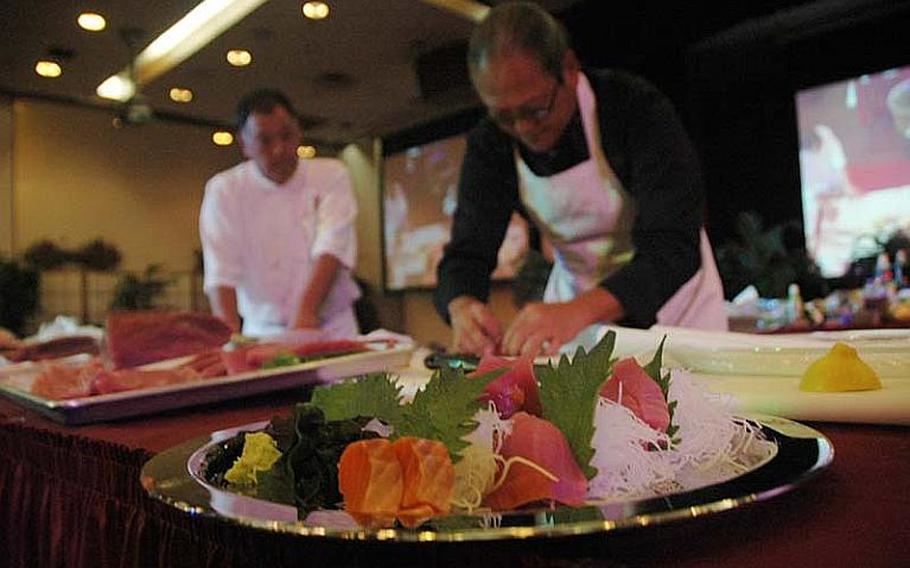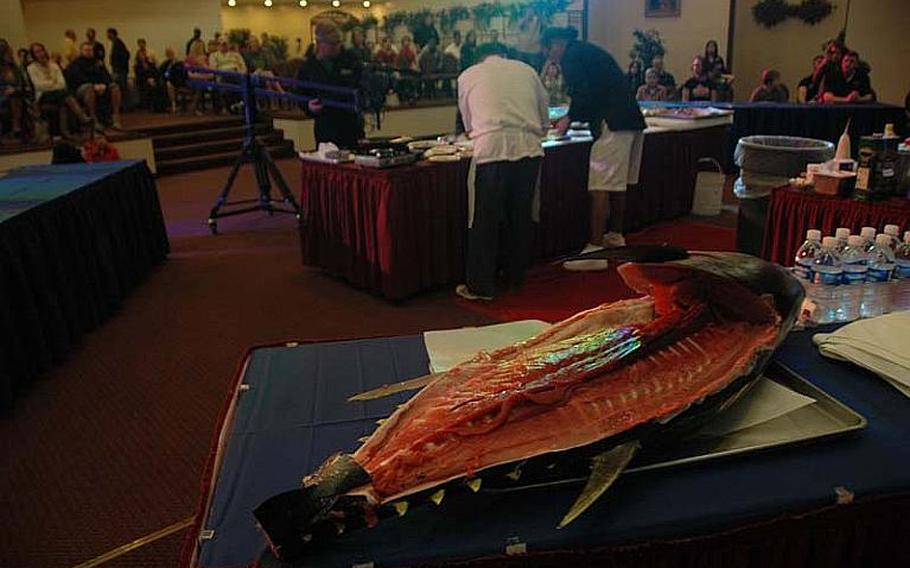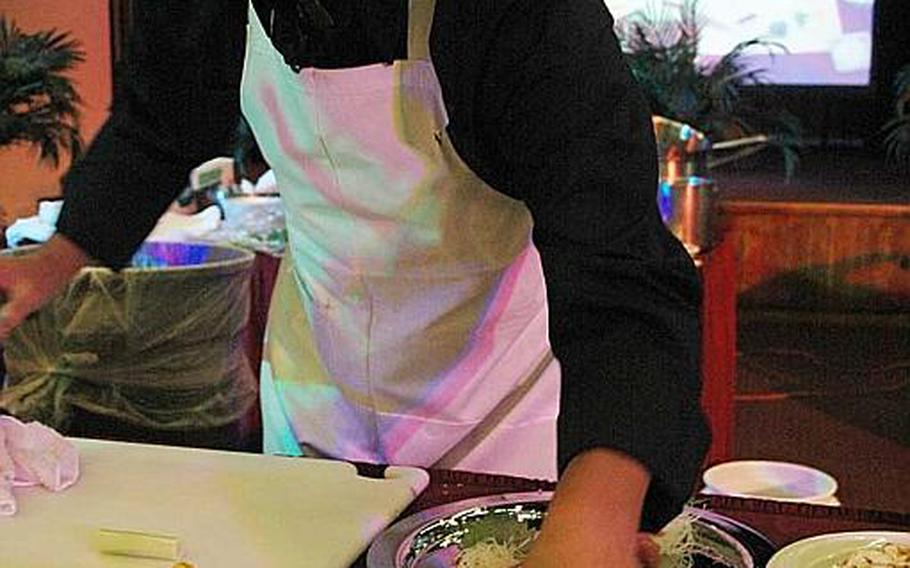 YOKOTA AIR BASE, Japan — World-class cuisine and military bases usually don't go together.
That stands to change, at least a little, after "Iron Chef" Masaharu Morimoto cooked his way around Yokota on Sunday and Monday. He demonstrated his famed culinary skills for 35 base chefs from Yokota and nearby Tama Hills Recreation Area, along with scores of novice foodies.
Best known for his appearances on "Iron Chef" and its spin-off "Iron Chef America," Morimoto prepared an array of fish dishes after unveiling a 100-pound tuna — the "secret ingredient" of the day. Staying true to the TV show and the time constraint imposed on the contestant-chefs, Morimoto executed all his dishes in less than an hour, all while giving the audience professional pointers.
Staff Sgt. Erica McCaghren said she will put the tips to good use as the enlisted aide to the U.S. Forces Japan commander, Lt. Gen. Salvatore Angelella.
"Eighty percent of my job is cooking," said McCaghren, a former Air Force cop who got the special duty position in June after interviewing with the general and his wife. She also helps plan and set up the myriad official parties that the Angelellas host.
"Culinary is a perishable skill, so you have to keep learning" McCaghren said.
Originally from Hiroshima, Morimoto has restaurants from Mumbai to Waikiki to New York City. His No. 1 piece of advice for cooks, both professional and novices: "Keep on loving it."
With Yokota picking up the $17,000 tab for his two-day visit, he demonstrated some his unique "fusion" dishes, which combine classic Asian and western dishes. Among those he made Sunday morning were sushi pizza and a raw tuna dish with sesame oil -- definitely better than anything in an Meals, Ready to Eat.
But sushi for breakfast?
When prepared by an "Iron Chef," even a 9-year-old is game.
"I never tried raw fish before," said fourth-grader Joshua Rennekamp, who was among an audience of about 100 Sunday.
"It was different," said Rennekamp, whose no-bake cookie recipe won him a front-row seat at the event. "I'd probably try it again."