In calls with Biden, leaders of America's Pacific allies pledge to work with president-elect
by
Seth Robson
November 12, 2020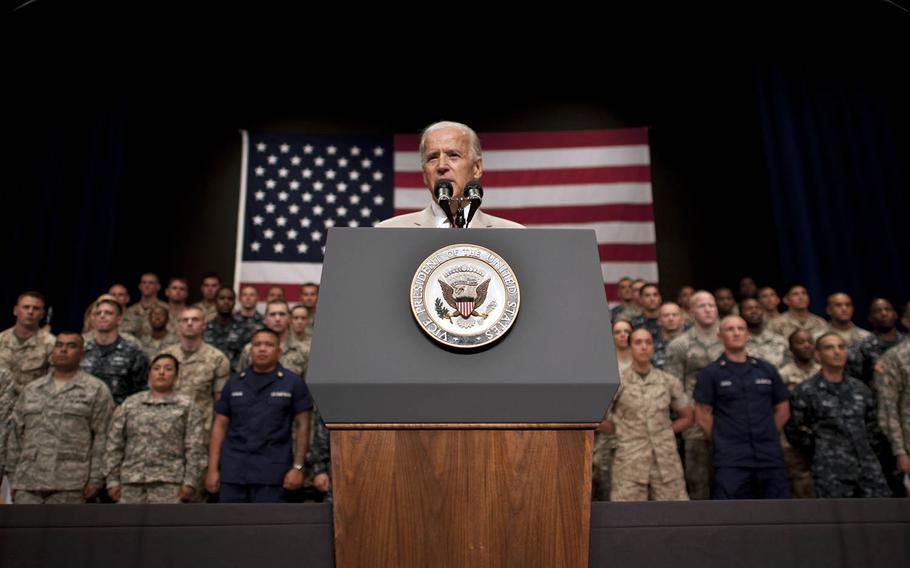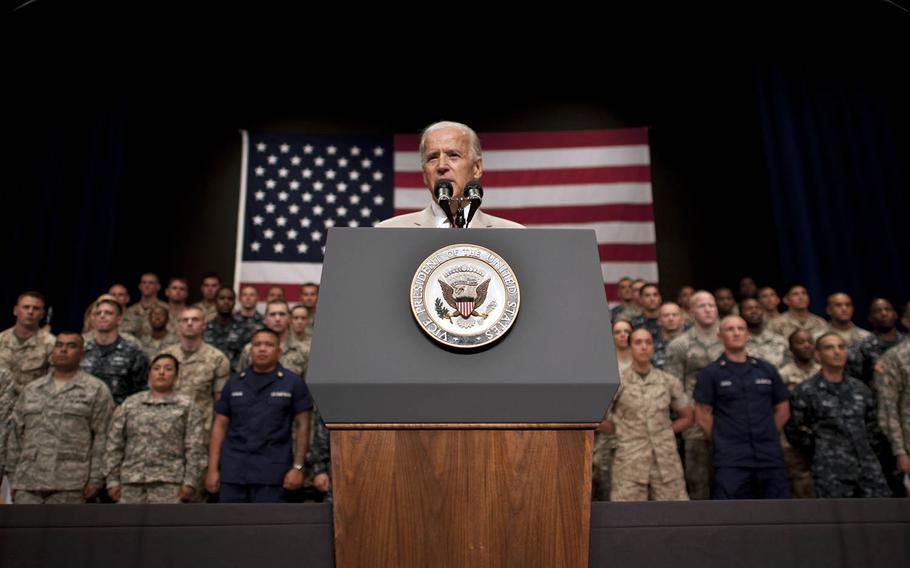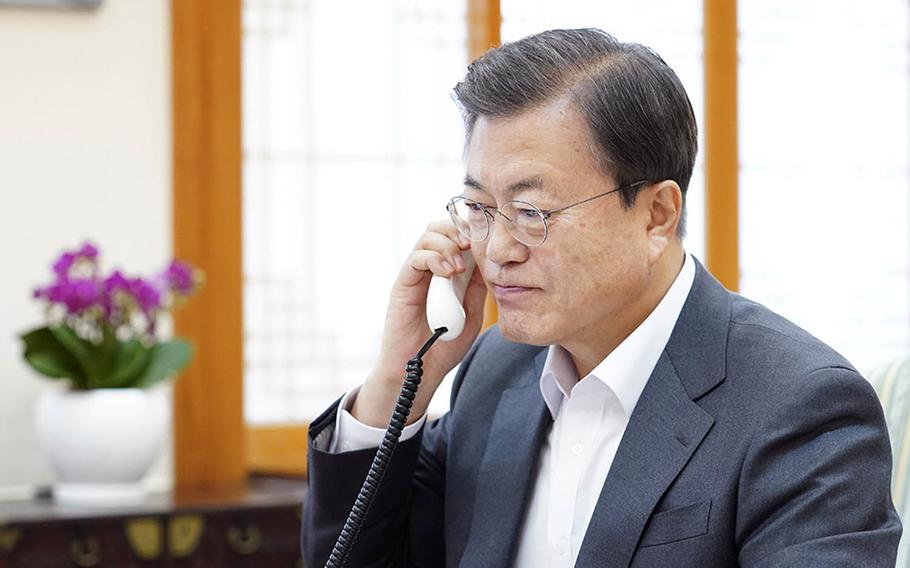 TOKYO — America's strongest Pacific allies have called to congratulate President-elect Joe Biden and pledged to work with him on issues ranging from the coronavirus pandemic to security and economic recovery.
The leaders of South Korea, Japan and Australia each released details of the calls Thursday with more information provided by Biden's official website, Buildbackbetter.com.
Biden told all three leaders that he wanted to work with them on challenges including the coronavirus, climate change, global economic recovery, strengthening democracy and security, according to the website.
In his call with South Korean President Moon Jae-in, Biden expressed his desire to strengthen the U.S.-South Korea alliance as the linchpin of security and prosperity in the Indo-Pacific region, Biden's website stated. The president-elect praised Moon's leadership on the coronavirus and said he looks forward to cooperating with him on North Korea and other issues.
"We reaffirmed our firm commitment to a robust [South Korea]-US alliance and peaceful and prosperous Korean Peninsula," Moon tweeted in Korean after the call.
Biden, during his call with Japanese Prime Minister Yoshihide Suga, underscored his commitment to the defense of Japan and expressed his desire to strengthen the U.S.-Japan alliance in new areas, Biden's website stated.
Suga and Biden also agreed to meet face-to-face as soon as possible, according to a spokesman for the Ministry of Foreign Affairs.
Suga congratulated Biden, stressed the importance of the Japan-U.S. security alliance and asked for support on the issue of Japanese citizens abducted by North Korea, the spokesman said.
Biden told Suga that the United States United States would defend the Senkaku Islands, which are administered by Japan but also claimed by China and Taiwan, and the leaders affirmed that they would cooperate on the coronavirus pandemic and climate change, according to the spokesman.
During his call with Australian Prime Minister Scott Morrison, the president-elect committed to strengthening the U.S.-Australia alliance.
"The President-elect underscored that the United States and Australia share both values and history, and noted that the United States and Australia have fought side-by-side in every conflict since World War I," Biden's website stated.
Morrison said in a tweet after the call: "There are no greater friends and no greater allies than Australia and the US."
The calls to Biden came amid signs of warming between the Japan and South Korea, which have been at odds in recent years over an island territorial dispute and efforts to gain compensation for Koreans who say they had been forced into labor or prostitution by Imperial Japan.
Seoul's spy chief told Suga on Tuesday that Moon wants to mend relations, according to Japan's Kyodo News agency.
Park Jie Won, director of South Korea's National Intelligence Service, relayed Moon's "courteous request," during a 25-minute meeting with the Japanese prime minister, Kyodo reported Wednesday.
Meanwhile, Japan's Ministry of Foreign Affairs said in a statement Wednesday that Japan and the U.S. began negotiations this week over the support that Japan provides for U.S. troops stationed in the country.
A Biden administration won't employ the hardball negotiating tactics of the Trump administration, predicted Jeff Kingston, director of Asian studies at Temple University's Tokyo campus.
"There may be some cause to renegotiate but I think they will do it in a more constructive way," he said in a phone interview Thursday.
A ministry spokesman declined to discuss the details of the negotiations as to not impair Japan's position.
Trump had demanded Japan pay $8 billion a year, up from $2.5 billion, toward the cost of hosting more than 50,000 American troops in the country, former national security adviser John Bolton wrote in his memoir, "The Room Where It Happened," published in June.
A new U.S. administration will likely move quickly to resolve a parallel dispute with South Korea over the costs of supporting 28,500 American troops on the divided peninsula, defense experts said Tuesday.
Biden will revive U.S. commitment to multilateralism, which is far better for Japanese security than Trump's "America First" approach, Kingston said.
However, Japan will likely increase its support for U.S. forces if asked, he added.
"Japan lives in a dangerous neighborhood and the security risks facing the country have increased," he said. "Japan can't afford to replace the security capacity that the U.S. brings to the table."
A Biden administration will likely encourage any warming between South Korea and Japan, Kingston said.
"From the U.S. perspective they would rather their two allies in Asia cooperate and deal with contemporary security threats rather than fight over a war in the previous century," he said.
Stars and Stripes reporters Yoo Kyong Chang and Hana Kusumoto contributed to this report.
robson.seth@stripes.com Twitter: @SethRobson1