Impossible Whopper, other meatless fast-food options continue to elude overseas troops
---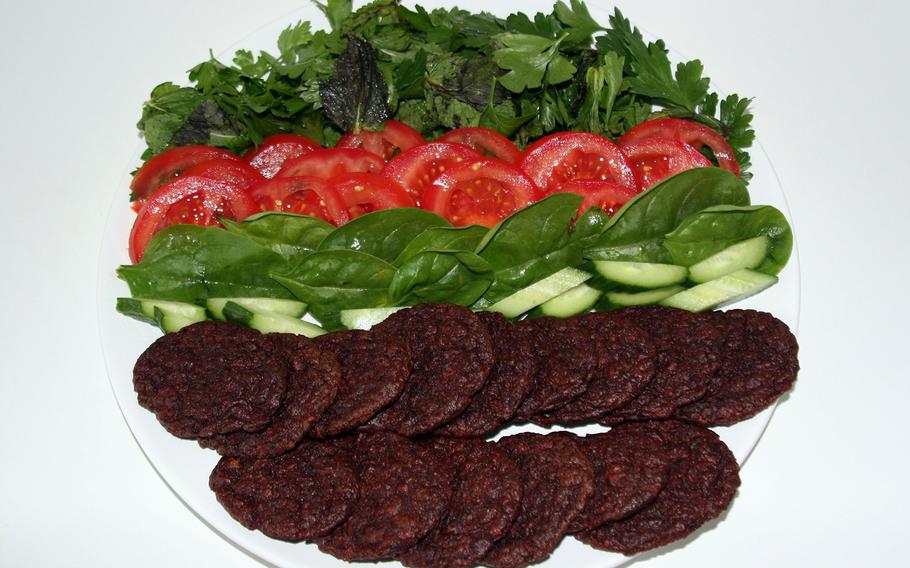 Plant-based meat substitutes can be found on food court menus at U.S. military installations nationwide, but it's still unclear when those options will make their way to bases overseas.
Burger King's popular Impossible Whopper, Qdoba's meatless burritos and Dunkin's meat-free breakfast sausage are being sold on many Army, Air Force and Navy bases in the United States.
"Currently, plant-based food options are available at our CONUS locations only," said Chris Ward, the senior public affairs manager for the Army & Air Force Exchange Service, referring to locations in the continental United States.
"We hope to bring these options to [locations outside the continental U.S.] in the future," he said in a statement emailed to Stars and Stripes Oct. 28.
As the food and beverage industry changes to provide meatless options, the exchange works with fast-food chains to make those new offerings available for military members and their families, Ward said.
Only Burger King, Qdoba and Dunkin' offer plant-based versions of some products at locations on stateside bases, according to Ward.
Burger King is working to locally procure its Impossible Whopper in Europe, he said.
On Marine Corps bases in the U.S. and overseas, meat substitutes are not available at restaurants run directly by the exchange anywhere and are a few years away, Marine Corps Exchange spokesman Bryan Driver said in an email Oct. 24.
"We have a plan to lead an initiative in 2021 to require a minimum of 25% of menu items meet established 'healthy' criteria and plant-based foods will certainly play a role those criteria," he said.
Burger King is making its meatless products available in some areas in the U.S., but Driver said he did not know when those options would become available for Marines and their families stationed overseas.
Burger King did not respond to a query regarding a possible rollout of its popular Impossible Whopper at Marine bases overseas.
At stateside Navy bases, Burger King is selling its Impossible Burger and Qdoba is serving meatless tacos; however, neither chain has locations at overseas naval bases, Navy Exchange spokeswoman Kristine Sturkie told Stars and Stripes in an email Oct. 25.
At Marine Corps Air Station Iwakuni in Japan, Petty Officer 1st Class Phillip Alter and his wife, Ashley Alter, said Thursday they would welcome more plant-based options overseas. Ashley Alter said she would like to see substitutes available for some of the deep-fried foods that are difficult and messy to make at home.
"More options for plant-based cheese would really be nice," said Phillip Alter, who works at the Aircraft Intermediate Maintenance Department at MCAS Iwakuni.
Both said they wish the base commissary provided more meat substitutes, although the store has recently begun carrying Beyond Meat burgers and bratwurst.
bolinger.james@stripes.com Twitter: @bolingerj2004
---
---
---
---