Ikebana and hula dancers: Yokota students celebrate Asian, Pacific islander heritage
by
Allen Onstott
May 7, 2019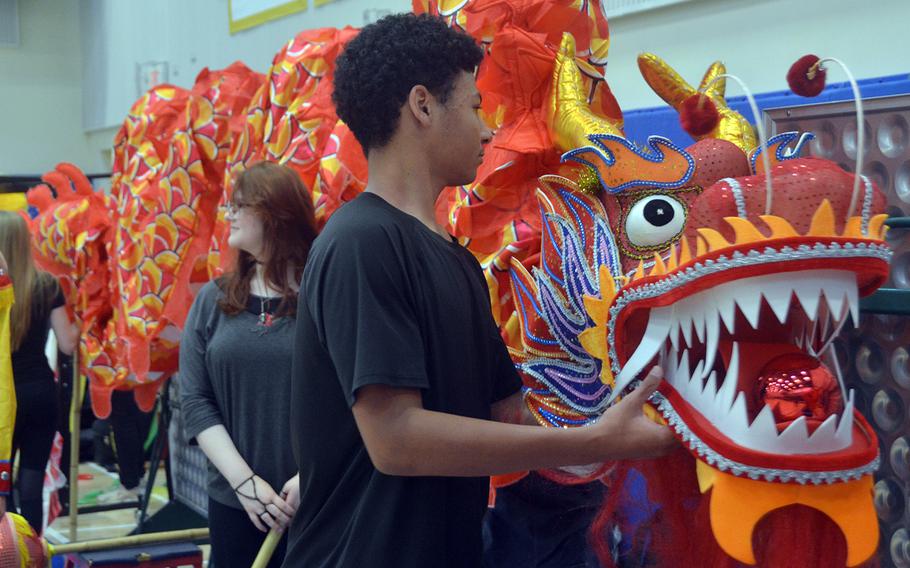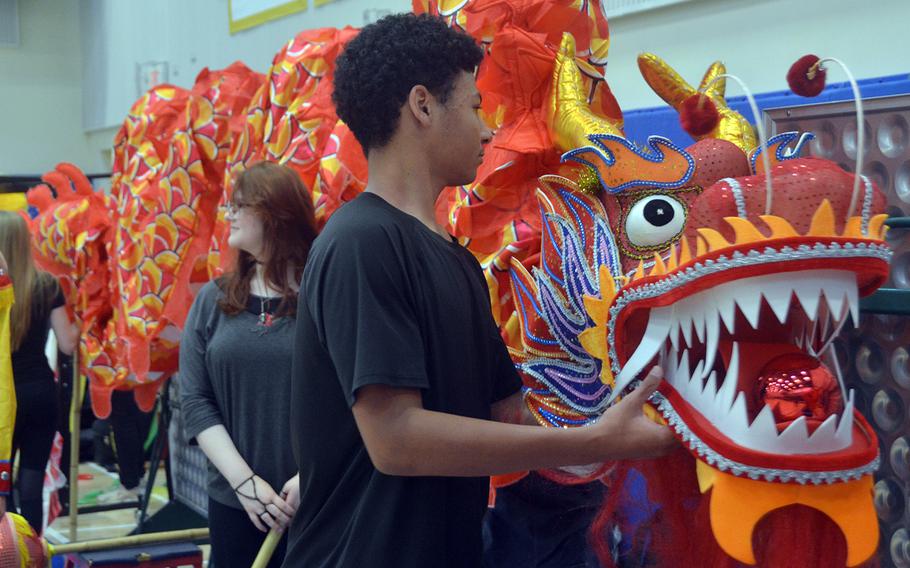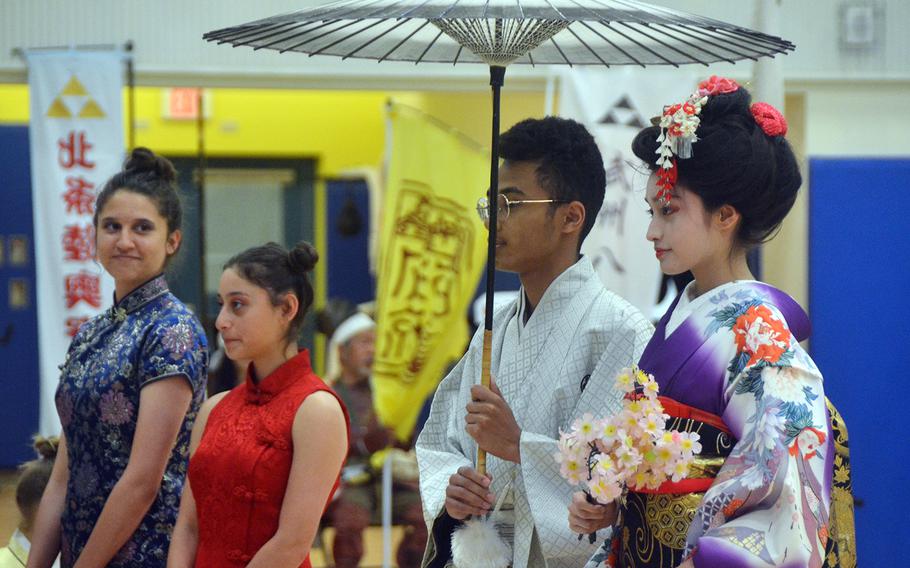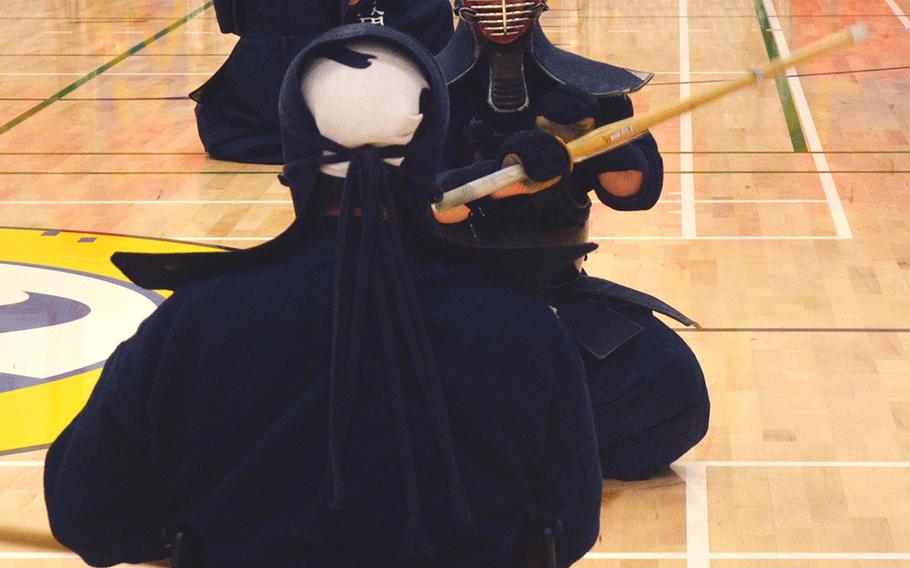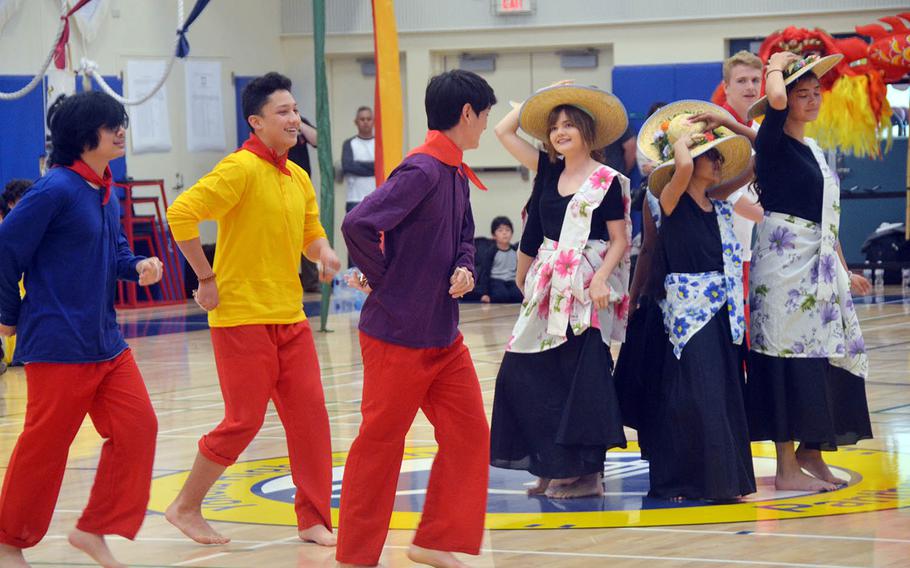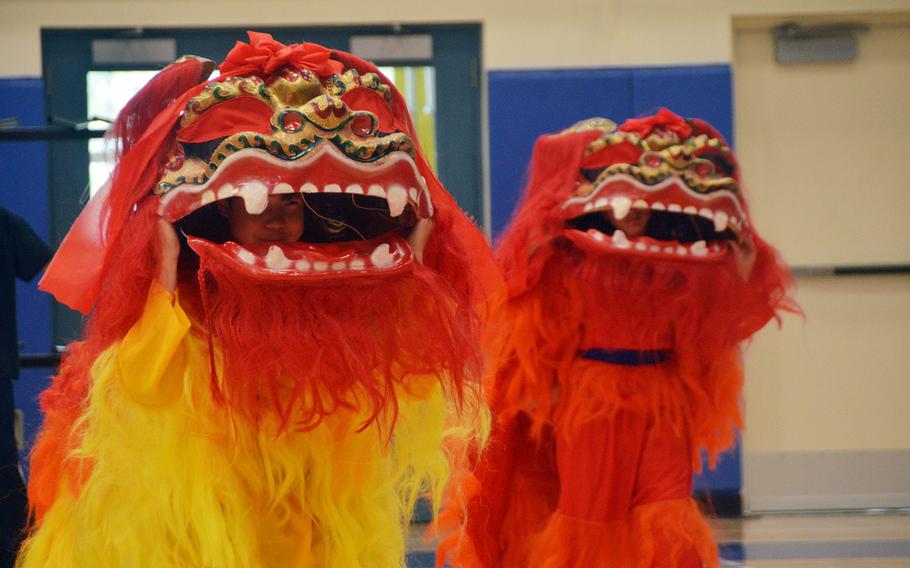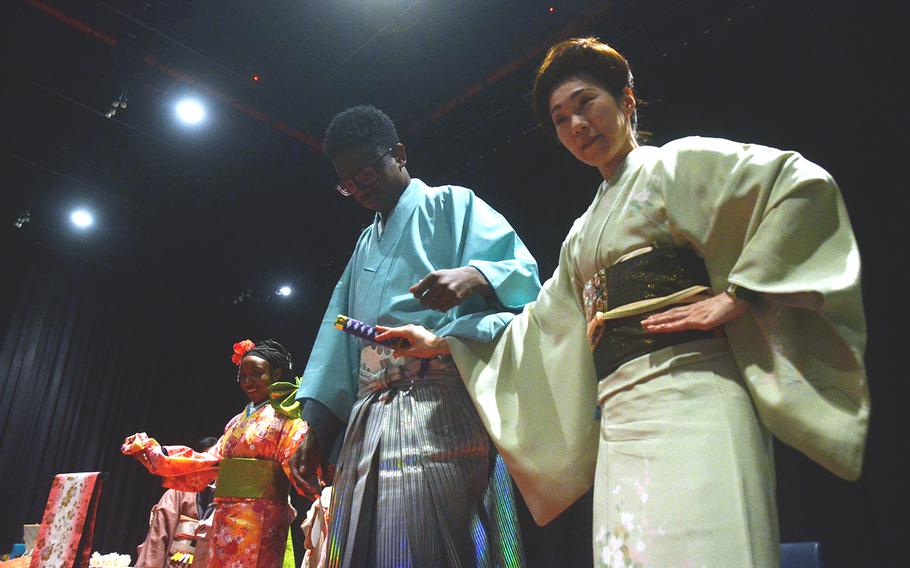 YOKOTA AIR BASE, Japan — Food and culture from Asia and the Pacific Islands was on display this week at the home of U.S. Forces Japan in western Tokyo.
Yokota's military community and guests packed a high school gymnasium Monday to celebrate Asian American and Pacific Islander American Heritage Month.
"I have a passion about this because of the kids," said event coordinator Lily Bagtas, who works as a nurse at Yokota's middle and high schools. "I like to share the culture. It's a day to educate, engage and empower the kids."
Seven Pacific cultures were represented, including those from Japan, India, the Philippines, Thailand, China, Korea and Hawaii.
Participants could watch or try their hand at ikebana (flower arranging), origami (paper folding), ink-wash painting, performing a Japanese tea ceremony or dressing in traditional clothing such as kimono or yukata robes. There were also demonstrations by hula dancers, samurai and kendo practitioners.
The event also provided students a chance to taste regional cuisine such as spicy Korean kimchi and Thai and Indian dishes, Bagtas said.
"It is not only education in the classroom, it's a cultural experience," she said. "It's a once in a lifetime that they will be in Japan, then experience all of these things going on."