Holly Petraeus to visit Japan to talk about financial readiness
By
Seth Robson robson.seth@stripes.com
April 30, 2013
---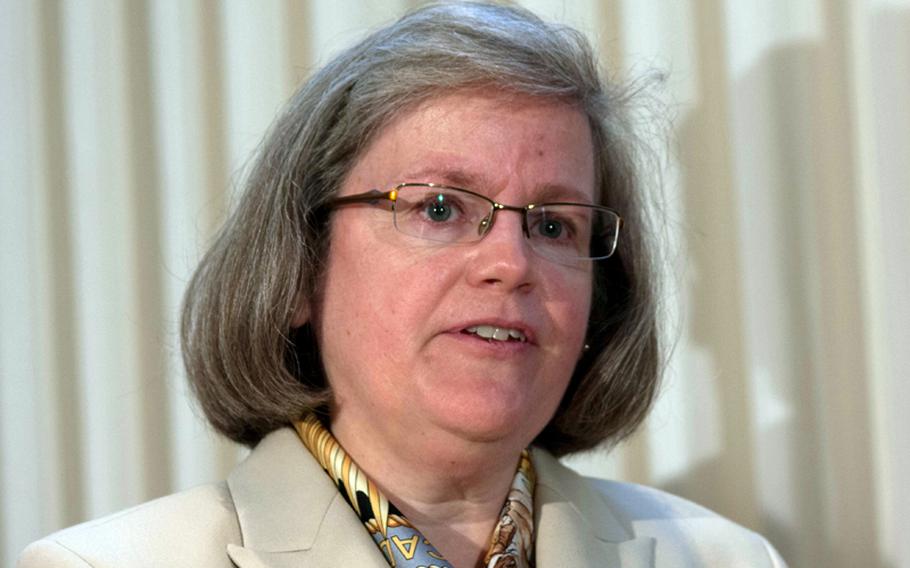 YOKOTA AIR BASE, Japan — The wife of retired Army Gen. and CIA chief David Petraeus will visit U.S. installations in Japan next month to talk about financial readiness.
Holly Petraeus, the Consumer Finance Protection Bureau's assistant director for servicemember affairs, will be talking to military leaders and servicemembers in Japan about the financial challenges they face.
These can range from predatory business practices to scammers targeting servicemembers and "personal financial fitness," according to a tasking order for the visit.
In the forward to a 2012 financial fitness whitepaper, Petreaus writes that her office has a "mission to see that military personnel and their families get the financial education they need to make better-informed consumer decisions."
For military personnel, the consequences of poor financial decisions can go beyond the inconvenience of surcharges for late payments, she writes.
"A bad credit report, a debt-collection action or other financial problem can be devastating to a servicemember's career and even affect the mission readiness of a military unit, which often cannot use a servicemember who has lost a security clearance due to financial problems," she writes.
Petraeus is scheduled to visit installations in Japan on May 6-11.
---
---
---
---