Hawaii to Army: You can have your airfield back
by
Wyatt Olson
February 8, 2020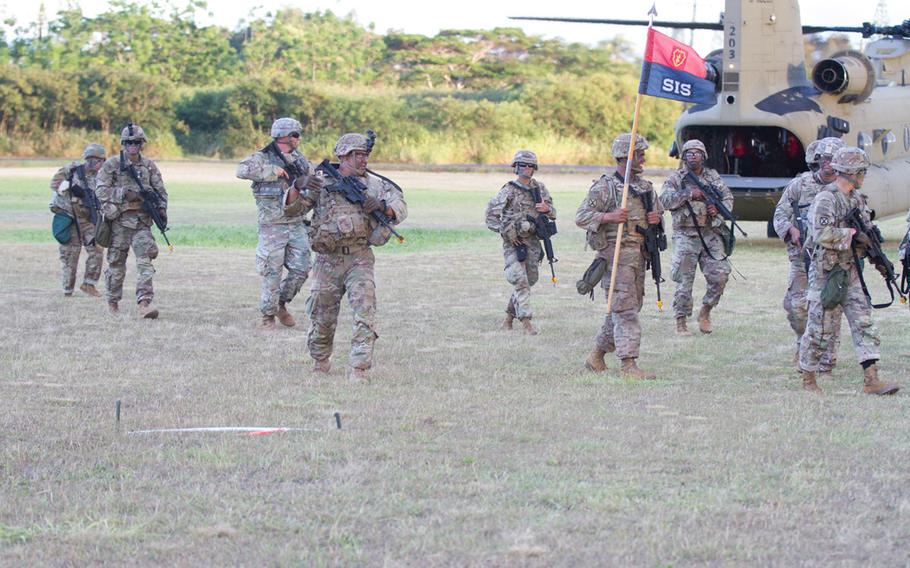 FORT SHAFTER, Hawaii — The state of Hawaii is terminating its longtime lease of Dillingham Airfield on Oahu's Northern Shore and transferring it back to the U.S. Army, the state's transportation department announced Thursday.
The lease is being terminated as of June 30 because continued operation of the airfield "is not in the best interest" of the state, the Hawaii Department of Transportation Airports Division said in a statement.
The decision was based on several factors, including water system issues and lack of authority over the facility, Jade Butay, director of the Hawaii Department of Transportation, said in the statement.
Dillingham is Hawaii's only airport under transportation department jurisdiction that is not owned by the state, which shells out $1 million annually for operating and maintaining the airfield, Butay said.
The state and Army entered a five-year lease extension last year to give both parties room to negotiate a longer-term lease, the Army said in a statement Friday. The state had been leasing the airfield since 1972.
"The U.S. Army is now analyzing the possible impacts resulting from the State's early termination notice to determine the way forward," the Army said.
The Army operates Wheeler Airfield only 14 miles from Dillingham on land directly adjacent to Schofield Barracks.
Soldiers and Marines routinely use the Dillingham property for training.
Dillingham is home to a handful of companies operating small planes used for parachuting and sightseeing.
In June, a twin-engine plane operated by Oahu Parachute Center crashed shortly after takeoff, killing all 11 people aboard, among them Navy Lt. Joshua Drablos, who was assigned to U.S. Fleet Cyber Command at nearby Kunia.
Among the reasons for the state's decision to terminate the lease was its inability "to fully exercise its rights and powers," the transportation department's statement said.
"Under the Lease, all military flight operations and ground maneuvers will take precedence over civilian aircraft operations," the statement said. The lease also requires all improvements, subleases and permits be submitted to the Army for review and approval.
The state also must maintain a utility system of wells and pumps on the property that provides the sole water supply to the airfield, a dozen nearby residents, a county park, an Army beach parcel, a U.S. Air Force radar installation and a YMCA camp.
olson.wyatt@stripes.com Twitter: @WyattWOlson