Hawaii missile range considered as site for $1B ballistic defense radar
by
Wyatt Olson
January 24, 2020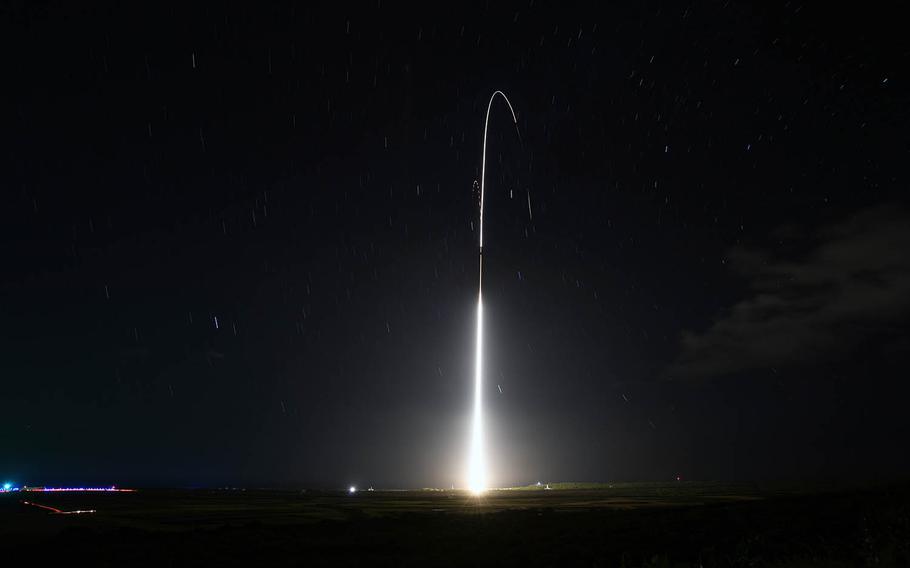 FORT SHAFTER, Hawaii — The Missile Defense Agency is considering a Navy base on the Hawaiian island of Kauai as a possible site for a planned $1-billion ballistic missile radar.
The recent inclusion of the Pacific Missile Range Facility at Barking Sands on Kauai's west coast could be a way of sidestepping local opposition over three sites on Oahu the agency has studied as possible sites.
The U.S. Navy operates the missile range, which includes about 1,100 square miles of adjoining sea, from about 2,400 acres of government-owned property.
The planned radar would identify, track and classify long-range ballistic missiles in mid-flight. Interceptors would be fired from outside Hawaii.
"In October 2019, MDA began conducting analyses and studies at [Pacific Missile Range Facility] locations not previously explored in the siting analysis," the Missile Defense Agency said in a statement to Stars and Stripes.
"This effort is ongoing and MDA expects to make a site suitability determination in March-April 2020," the statement said.
If the Kauai site is found suitable, it will be incorporated into environmental impact analyses being done on the Oahu sites, the statement said.
One of the proposed Oahu sites is 160 acres of state-owned land on Kuaokala Ridge, on the western tip of Oahu within the Waianae Mountain Range, adjacent to the U.S. Air Force Kaena Point Satellite Tracking Station.
The other two sites are on the Army's 10,000-acre Kahuku Training Area used for air-assault and infantry training.
The Honolulu Star-Advertiser reported earlier this month that the radar has been significantly delayed because of Native Hawaiian cultural concerns over the Kuaokala Ridge site and community concerns about overdevelopment at Kahuku Training Area.
The Missile Defense Agency had originally projected completing construction in 2021 and full operation in 2023, but the agency now expects the environmental review will not be ready for public comment until the end of 2021.
olson.wyatt@stripes.com Twitter: @WyattWOlson