Hawaii-based Army sergeant charged with attempting to support Islamic State
---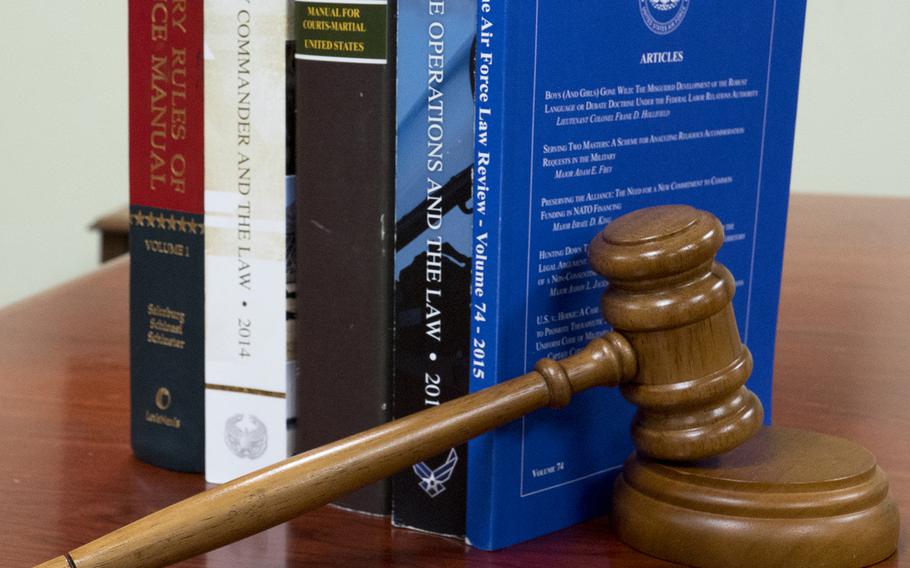 FORT SHAFTER, Hawaii — An Army sergeant in Hawaii has been charged with attempting to provide classified military documents and training to the Islamic State.
Sgt. First Class Ikaika Erik Kang, 34, an air traffic control operator with the 25th Infantry Division at Wheeler Army Airfield, Oahu, was arrested Saturday by an FBI SWAT team after a yearlong surveillance, according to media reports citing documents unsealed Monday at U.S. District Court in Honolulu.
Kang is charged with attempting to provide material support or resources to a foreign terrorist organization.
He was assigned to the 25th Combat Aviation Brigade.
As far back as 2011, Kang had made menacing statements and was reprimanded on "several occasions" for threatening to injure or kill fellow soldiers and for making pro-ISIS statements while on post, according to an affidavit filed with the criminal complaint.
Kang's security clearance was revoked in 2012, but it was reinstated the following year after he had abided by Army requirements during that review period, the affidavit said.
Last August, the Army contacted the FBI because officials believed he was becoming "radicalized," the affidavit said.
Kang has the Army's highest level of combat-instructor training, and he used his knowledge to train another person he believed to be an ISIS member, the affidavit said. The training sessions were videotaped so they could be used to train other ISIS fighters.
An undercover FBI operative reported that Kang had been researching "the most effective and painful ways people had been tortured," the affidavit said.
Kang also expressed a desire to torture a civilian he held responsible for taking away his air traffic controller's license, the affidavit said. He threatened to tie the person down and pour Drano into his eyes.
Kang had expressed sympathy for the shooter at the Pulse Nightclub in Orlando, Fla., remarking that "the shooter did what he had to do," the affidavit said.
The FBI found 18 military documents classified as "secret" on hard drives belonging to Kang during a surreptitious search in November 2016. They also found nearly 500 documents referring to ISIS or violence. Some were from the al-Qaeda magazine Inspire.
He transferred some of those documents to undercover FBI agents earlier this summer.
Last month, Kang bought a commercial drone with a camera, which he told uncover FBI agents could be used by ISIS fighters for escaping from approaching U.S. tanks, the affidavit said.
He told fellow soldiers that if he were deployed to Iraq again, he would not "shoot back at ISIS and he did not believe they were doing anything wrong," the affidavit said.
On Saturday, Kang swore a pledge of loyalty to ISIS leader Abu Bakr al-Baghdadi, an oath that was administered by an undercover FBI agent, the affidavit said.
Kang is a native of Oahu and graduated high school with honors. He enlisted in the Army after the 9/11 attacks. He deployed to Iraq from March 2010 to February 2011 and to Afghanistan from July 2013 to April 2014, the affidavit said.
He appeared in federal court Monday afternoon and is being held pending a detention hearing on Thursday, with a preliminary hearing set for July 24, NBC News reported.
---
---
---
---