Hairy situation: US ambassador to South Korea faces criticism over his mustache
by
Kim Gamel
January 17, 2020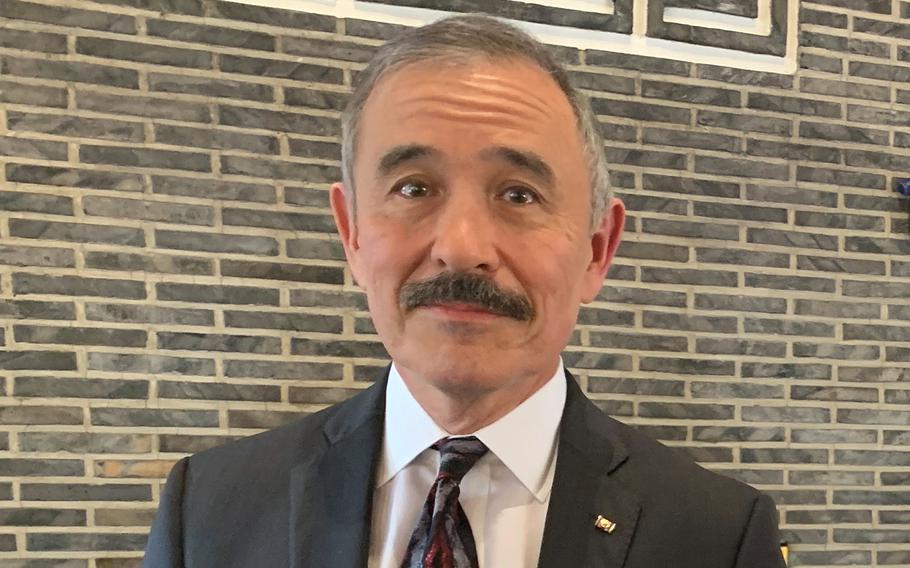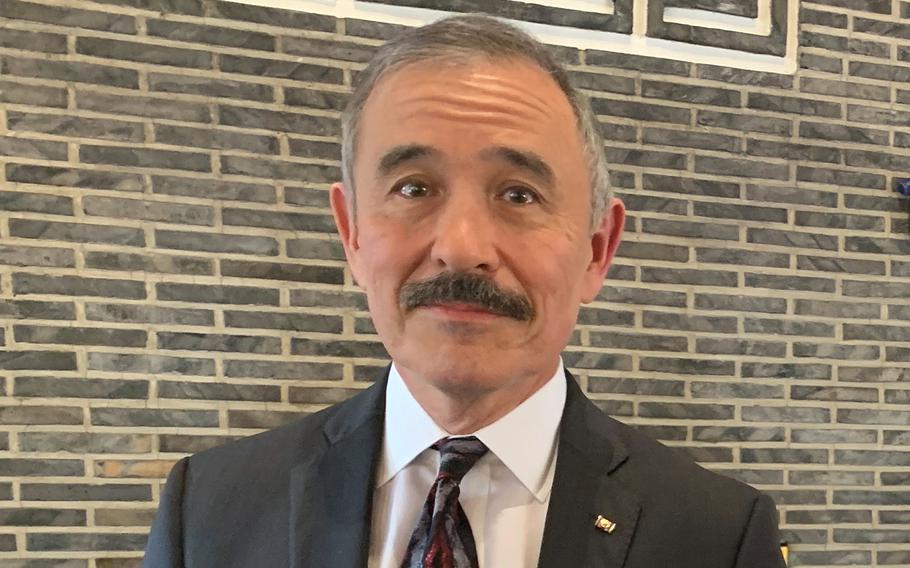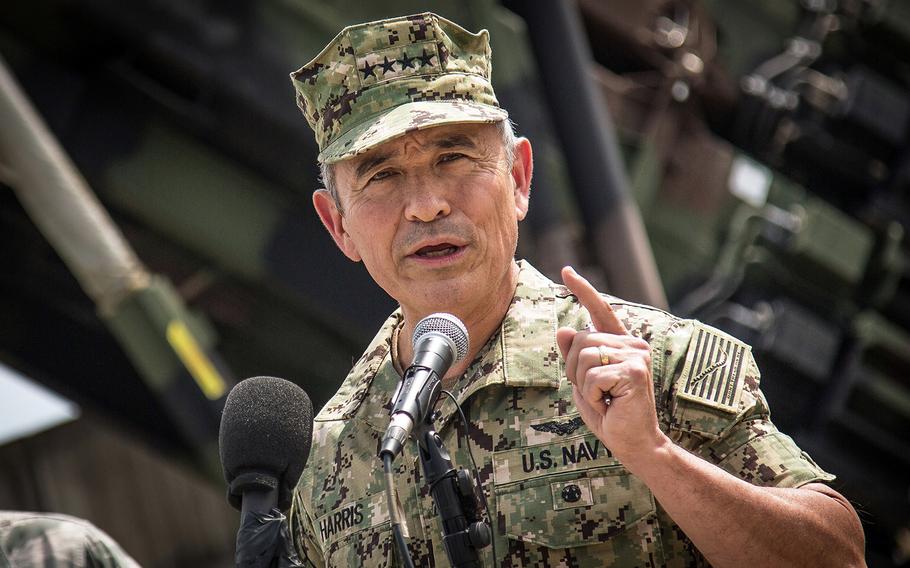 SEOUL, South Korea – The U.S. ambassador to South Korea has found himself on the defensive, but not about his country's handling of relations with North Korea.
Rather, some South Koreans associate Ambassador Harry Harris' mustache with Japanese colonial rule of the peninsula.
Harris, a retired Navy admiral who was clean-shaven when he led U.S. Pacific Command before arriving in Seoul as ambassador in July 2018, said he grew the mustache to mark his new career as a diplomat after four decades in the military.
"My mustache for some reason has become a point of some fascination here in the media … and social media," he said Thursday during a press conference for foreign media at his residence in Seoul.
"I wanted to make a break from my military life and my new life. I couldn't grow taller. I couldn't grow hair on top of my head, but I could grow it on the front of my head and so I did that," he said, adding that he had a mustache as a junior officer and wanted to grow another one.
"Nothing more nefarious than that. I just wanted to have a change," he said, showing he was prepared for the question by handing out black paper mustaches on a stick to those attending the roundtable.
Humor aside, the issue underscores the fierce animosity toward Japan over its 1910-1945 occupation that lingers in South Korea more than seven decades after the Japanese were ousted following World War II.
That animosity spilled over into the security arena when South Korean President Moon Jae-in announced last year that he was terminating a U.S.-backed military information sharing agreement between his country and Japan due to historical and trade disputes.
Moon reversed the decision in November as the two sides apparently narrowed their differences over trade, but he warned he could change his mind if new problems arise.
Harris, who was born in Japan to a Japanese mother and an American Navy officer, accused those singling him out for his heritage of "cherry-picking history." He noted that many Korean independence fighters and other leaders throughout history had mustaches, not only the Japanese colonial rulers.
"I have been criticized in the media here, especially in social media, because of my ethnic background. I'm a Japanese-American," he said. "I understand the historical animosity that exists between both of the countries. But I'm not the Japanese ambassador to Korea. I'm the American ambassador to Korea. And to take that history and put it on me simply because of an accident of birth I think is a mistake."
Harris, 63, stressed that the concerns raised about his hirsute appearance and his heritage have not affected his work.
The ambassador also has been a lightning rod for South Korean anger over U.S. pressure about the General Security of Military Information Agreement, demands for a sharp increase in South Korean funding to offset the cost of stationing some 28,500 U.S. troops on the divided peninsula and other issues that have prompted recent anti-American rallies, including one where demonstrators pretended to pluck facial hair from a photo.
The Korea Times earlier this month noted "the Korean public does not perceive his new look as he intended."
"The mustache rather has become associated with the latest U.S. image of being disrespectful and even coercive toward Korea," the newspaper said, "especially after Washington's demand that Seoul pay $5 billion toward the upkeep of the U.S. Forces Korea."
Stars and Stripes reporter Yoo Kyong Chang contributed to this report.
gamel.kim@stripes.com Twitter: @kimgamel