Guam extends stay-at-home order as US territory records its 23rd coronavirus death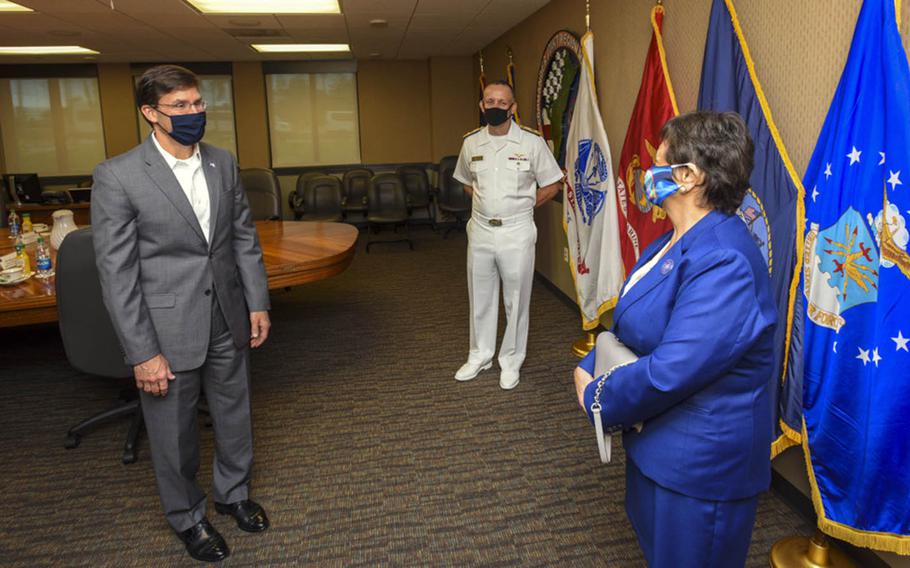 Stars and Stripes is making stories on the coronavirus pandemic available free of charge. See other free reports here. Sign up for our daily coronavirus newsletter here. Please support our journalism with a subscription.
The governor of Guam has granted yet another seven-day extension to a coronavirus-related stay-at-home order that was set to expire Friday.
The new order, announced Friday afternoon by Gov. Lou Leon Guerrero's office, was issued just hours after the island reported its 23rd coronavirus-related fatality, a 95-year-old man who died early that morning at Guam Memorial Hospital. A statement said he had been hospitalized since Aug. 29.
"The tragedy of [the coronavirus] is how it isolates patients in their final moments," Guerrero, who recovered from the illness after testing positive last month, said in the statement. "More often than not, the ones we lost were alone, unable to embrace their families once more, and say their goodbyes … protect yourself and others by staying home, keeping a safe distance, and wearing your mask."
Guerrero's stay-at-home order, which is now in effect until noon on Sept. 18, directs "all persons in Guam" to remain in their residences, except for essential activities such as food shopping, visiting a doctor or commuting to and from work.
The U.S. territory has been under a government-mandated "Pandemic Condition of Readiness 1" since Aug. 15. That order, which is set to expire Sept. 30, shutters nonessential businesses; forces schools to use virtual instruction; prohibits most public gatherings; and closes parks and beaches to most visitors.
As of Friday afternoon, Guam had recorded 1,863 coronavirus infections. Of those, 249 are U.S. service members.
The U.S. military on Guam, which is under Health Protection Condition-Charlie, signifying a "substantial" risk of infection there, does not regularly publicize new cases.