Guam-based airmen join multinational effort to fight bushfires in Australia
by
Seth Robson
January 27, 2020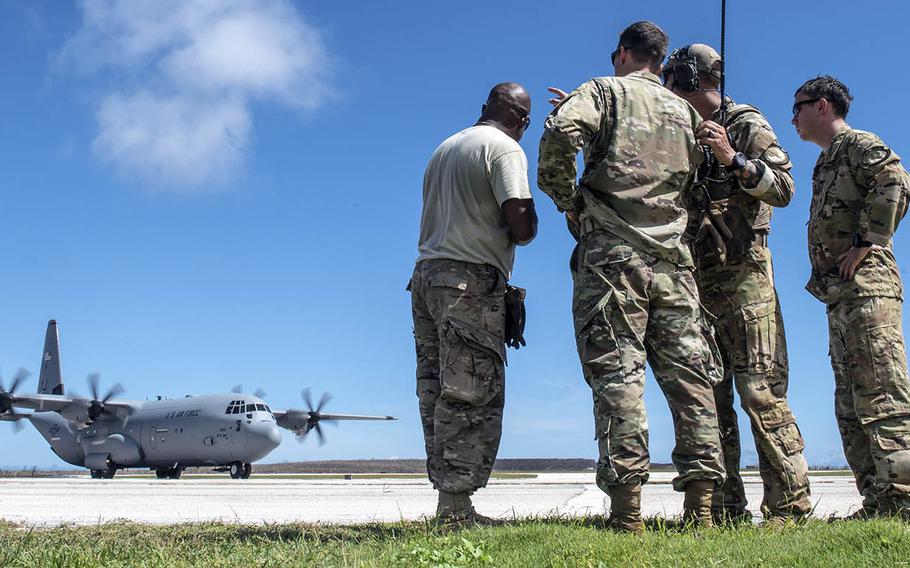 The U.S. Air Force has joined a multinational effort to battle massive bushfires in Australia.
Two five-person cargo load teams from the 36th Contingency Response Group at Andersen Air Force Base, Guam, arrived Sunday, according to the Australian Department of Defence.
Last week, the U.S. Embassy in Canberra announced the deployment of another 90 civilian personnel in addition to more than 200 U.S. Forest Service and Department of the Interior wildland fire staff battling blazes in the Australian states of New South Wales and Victoria.
The fires, burning for months, have blackened an area the size of Maryland and have claimed 31 lives, Newsweek reported Friday.
Three U.S. military veteran firefighters were killed when a C-130 Hercules air tanker operated by a Canadian company crashed while battling bushfires Thursday in Australia.
Australia's Minister for Defence, Sen. Linda Reynolds, said the latest deployment builds on training conducted under the bilateral Enhanced Air Cooperation program.
"We are deeply saddened by the loss of three American firefighters who were helping Australia, far from their own homes, and who had previously served their country in the US military," she said.
"The assistance provided by the US military to Operation Bushfire Assist is a reminder of the rich history of cooperation that exists between our two nations."
Troops from Australia, New Zealand and Singapore have been assisting in the response to the disaster.
Earlier this month, personnel at Nellis Air Force Base, Nev., assisted the Royal Australian Air Force with transporting fire retardant to Australia on a RAAF C 17A Globemaster, according to the Australian statement.
robson.seth@stripes.com Twitter: @SethRobson1