Global video-gaming, 5G technology among highlights of this year's Tokyo Game Show in Chiba
by
Christian Lopez
September 6, 2019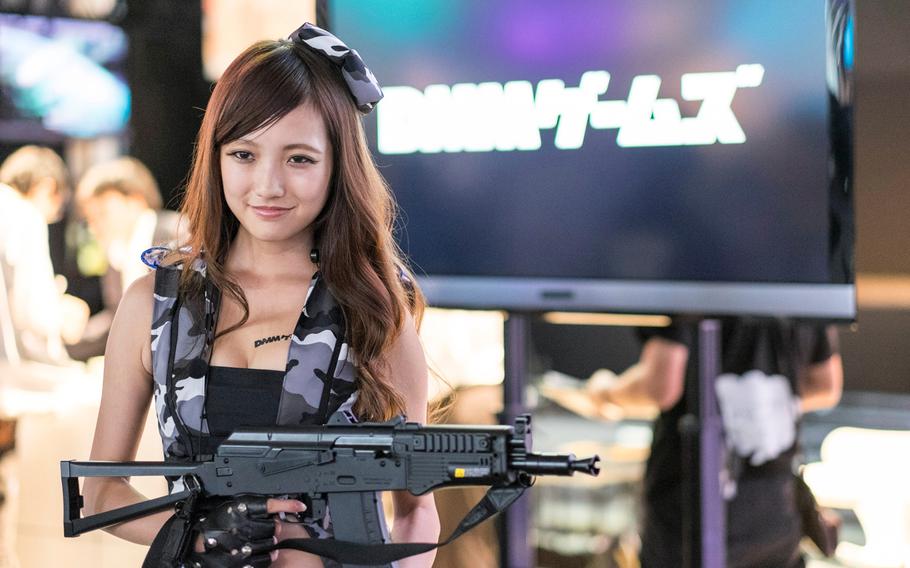 When people think Japan, many people immediately think of anime and ramen — but for some, Japan conjures up visions of video games and the annual Tokyo Game Show.
The 2019 version of the four-day gaming convention takes place next week at the Makuhari Messe convention center just outside the city in Chiba prefecture.
Its organizers, the Computer Entertainment Supplier's Association and Nikkei Business Publications Inc., bill it as the world's largest game show. It promises a little bit of everything, from the most anticipated video game releases, advancements in technology like artificial intelligence, a hall dedicated to cosplayers and an esports Street Fighter competition with a prize pool worth $67,000.
This year's convention theme, "One World, Infinite Joy," reflects the increasing technological advances that allow players to connect globally via gaming. The convention's keynote program will cover fifth-generation cellular network technology, or 5G, as a gamechanger.
Attendance at this year's show is expected to be the largest since its inception in 1996, surpassing last year's record-setting 298,690 visitors, according to event organizers. The show averages a quarter-million attendees every year.
The show this year boasts 2,417 booths and 655 total video game companies exhibiting 1,368 games, according to the organizers.
Among the confirmed exhibitors is CD Projekt Red, creators of the RPG series The Witcher. Projekt Red is expected to bring its Cyberpunk 2077, which drew a huge reaction at E3 — the big U.S. gaming convention in Las Vegas in June — when actor Keanu Reeves appeared as a character in the game reveal and then stepped on stage to rile the crowd.
"This is going to be a great opportunity for me to catch up on all of the gaming news that I've missed out on," said Cpl. Isaac Cantrell, a mass communicator with the 31st Marine Expeditionary Unit.
Another greatly anticipated title is Death Stranding, by Japan's own Hideo Kojima, widely known for his work with Konami on the Metal Gear Solid series. Kojima is expected to reveal more gameplay for Death Stranding, a game set in a post-apocalyptic world that will feature "Walking Dead" actor Norman Reedus as the main character.
Japanese video game company Bandai Namco released a list of titles it's bringing to the show and left off the long-awaited Elden Ring, a collaboration between "Game of Thrones" author George R. R. Martin and FromSoftware video game director Hidetaka Miyazaki.
Miyazaki and FromSoftware created the Dark Souls series and, more recently, Sekiro: Shadows Die Twice. Bandai Namco's lineage includes Pac-Man.
Diehard gamers are looking for any additional information on Elden Ring.
"I've been super out of the loop since I've been on ship, but if its George R.R. Martin then I'm already sold," Cantrell said.
Doors open for the general public from 10 a.m.-5 p.m. Sept. 14-15 at the venue just east of Tokyo. Tickets are 1,500 yen (about $14) in advance through the convention website — expo.nikkeibp.co.jp/tgs/2019/ — or 2,000 yen at the door. The train station closest to the convention hall is Kaihimmakuahri on the JR line.
lopez.christian@stripes.com Twitter: @CLopez_Stripes