Global Hawk drones start Pacific mission on Guam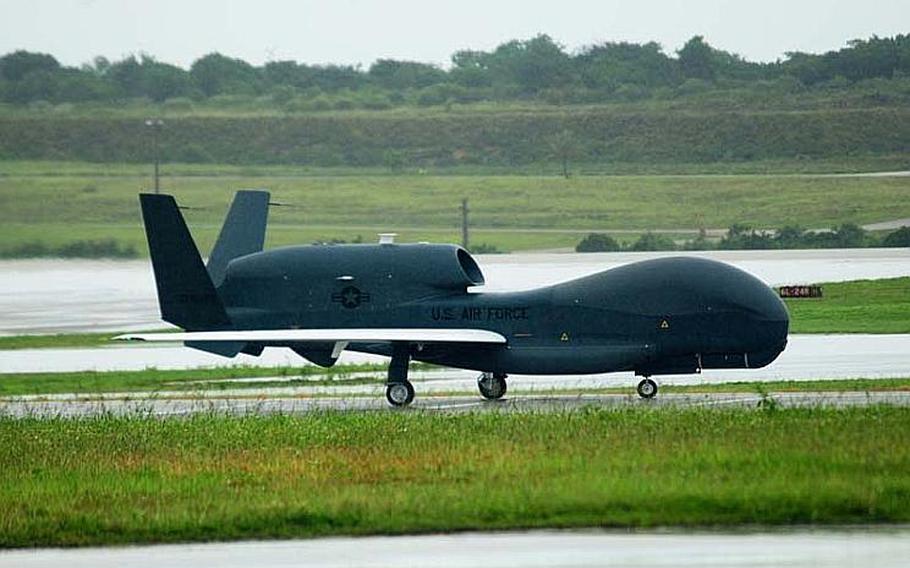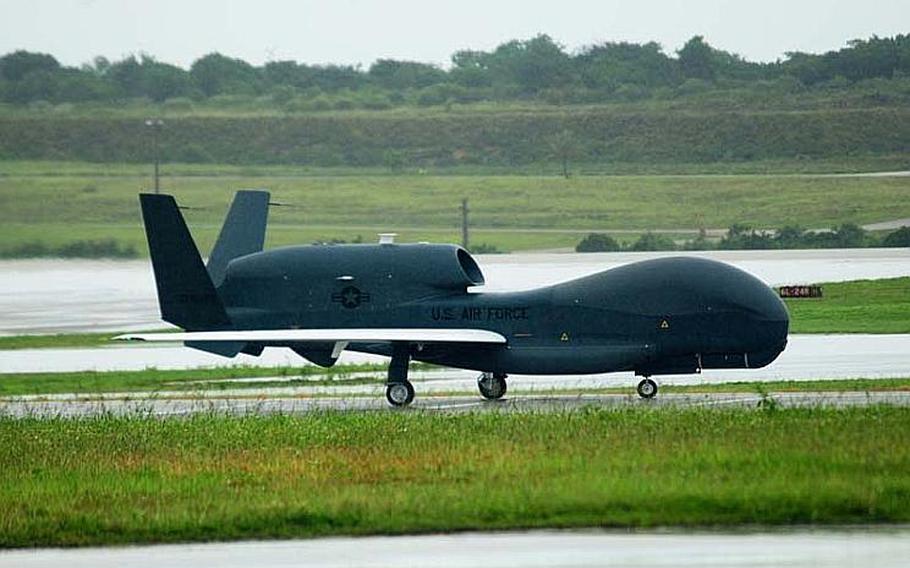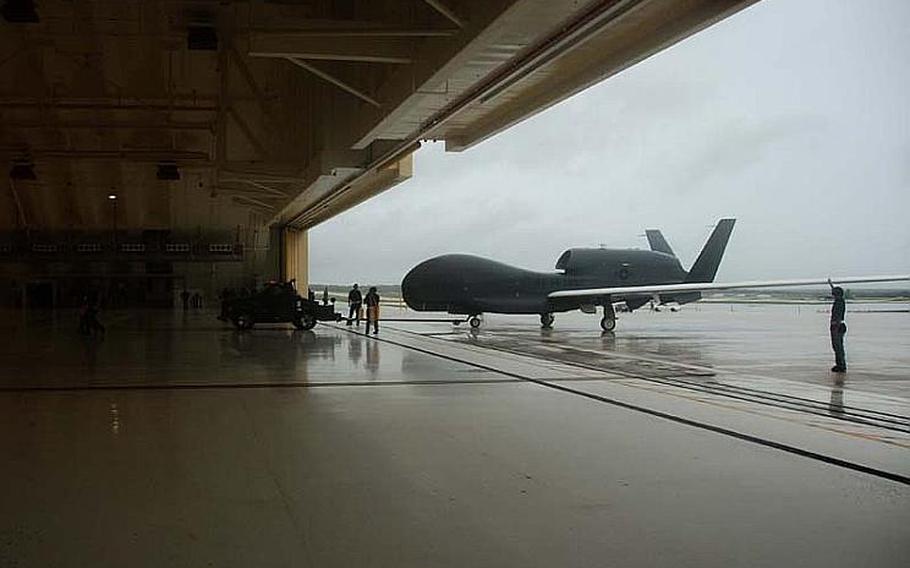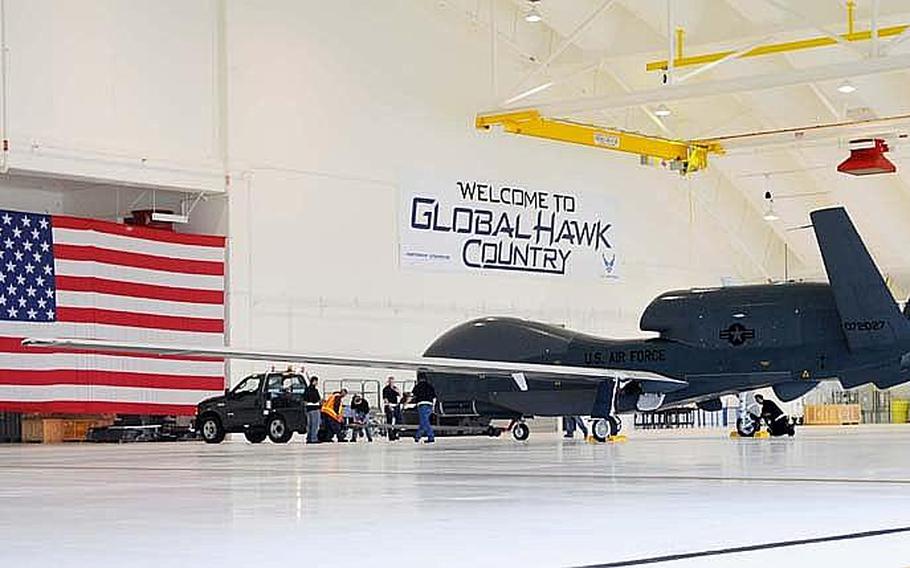 The Air Force officially unveiled the first Global Hawk drone deployed to the Pacific region at a Monday ceremony on Guam.
The unmanned reconnaissance plane arrived at Andersen Air Base earlier this month to undergo testing before beginning operation. Two more Global Hawks will arrive at Andersen, one later this year and another early in 2011, according to the Air Force.
The ceremony introduced a new base of operations for the Global Hawk, an increasingly important asset for the U.S. military that has been used for combat operations in Iraq and Afghanistan and for humanitarian efforts in Haiti.
The drones have a range of 10,000 miles and will provide surveillance from the Indian Ocean to the west coast of South America, a range that includes North Korea and China.
Global Hawks fly higher than commercial air traffic and transmit real-time reconnaissance information back to controllers.
The drones are slated to eventually replace the Cold War-era U-2 spy plane, which the U.S. military still uses in Asia, and they have been used by NASA to track hurricanes and mine climate data.
The Air Force 9th Operations Group Detachment 3 at Andersen will launch and recover the aircraft while the bulk of missions will be controlled by pilots at Beale Air Force Base in California.
---
---
---
---