Future of Hannam Village in question after lease expires
By
Ashley Rowland rowland.ashley@stripes.com
April 15, 2013
---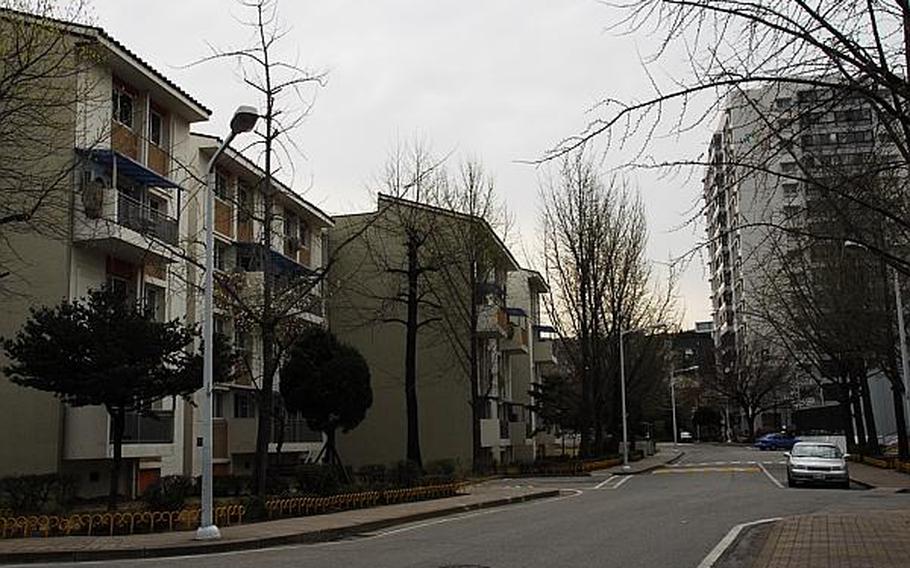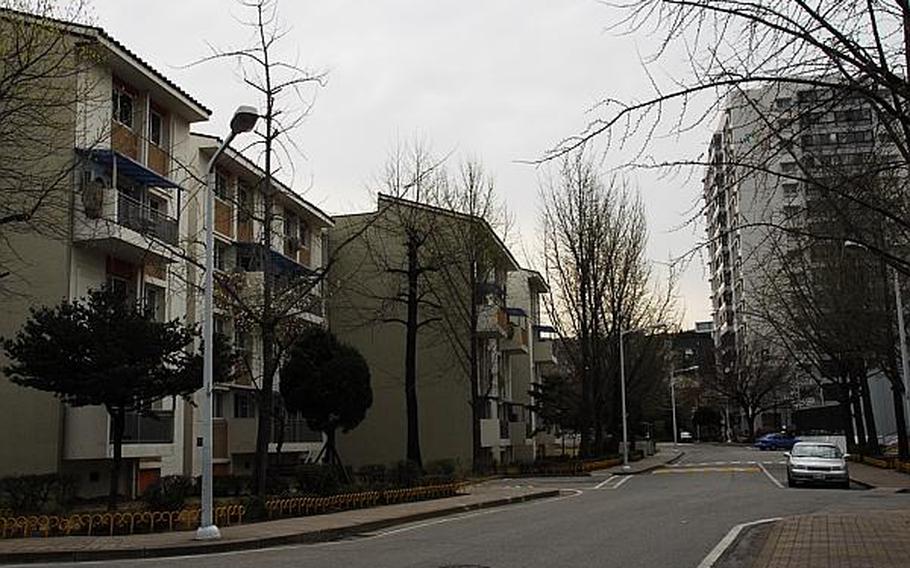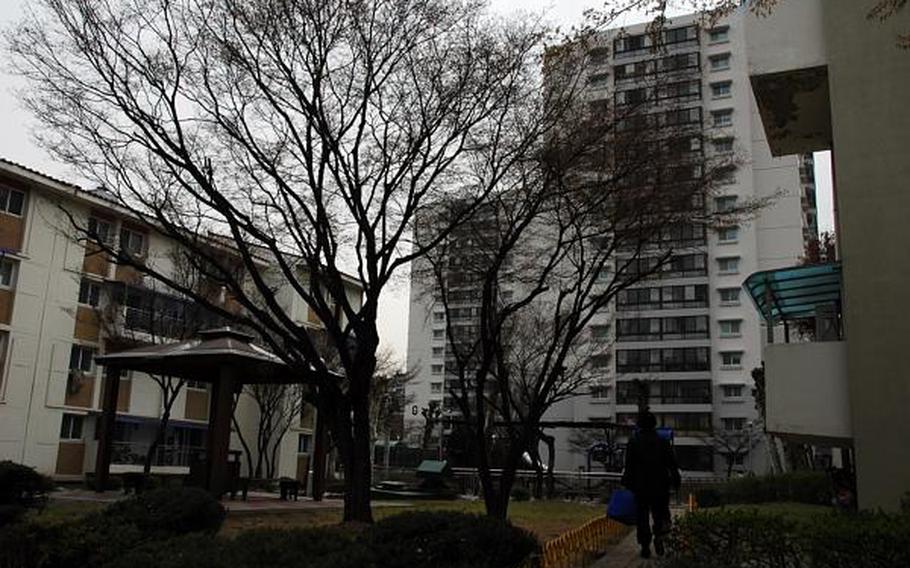 SEOUL — Military families may be moving out of a housing complex in Seoul by the end of next year as part of the planned relocation of U.S. forces to Pyeongtaek.
U.S. Army Garrison Yongsan does not want to renew its lease for 512-unit Hannam Village when it expires in December 2014, according to garrison spokesman Mark Abueg.
Abueg said Lt. Gen. Michael Ferriter, assistant chief of staff for installation management, will make the final decision on whether to renew the current lease, which covers 2009-14 and is valued at about $13.8 million per year. It is unknown when a decision will be made.
He said the request is being made because of the planned closure of Yongsan, not maintenance issues or other concerns. Earlier this year, Area II residents participating in a symposium on quality of life issues ranked Hannam Village as one of their top three concerns, citing the compound's no-pet policy, the quality of housing units, the condition of government furnishings and the inconsistency of unit assignments.
"The condition of the housing units at Hannam Village was considered but was not paramount in Yongsan's decision to request the lease not being renewed," Abueg said.
Most USFK troops stationed in and north of Seoul are expected to relocate to regional hub bases south of the capital, including Camp Humphreys, an Army base undergoing a major expansion to accommodate the expected influx of soldiers and their families. USFK says the majority of the relocation is expected to take place in 2016, though it has released virtually no information about the pace of construction at Humphreys and the timing of the overall move, which is expected to take place gradually.
If the Hannam lease is not renewed, more Area II families will be placed in off-post housing, Abueg said.
He said a number of recommendations are being considered about when they could be moved, but "we will not speculate on an actual plan until a final decision is made by the ACSIM."
Built in the early 1980s about a 10-minute drive from Yongsan, the Hannam Village complex includes a small commissary and shoppette, two playgrounds, a gym and a ball field. All but 12 or so of the units are occupied.
The complex underwent a massive overhaul in 2009-10, with 264 units undergoing a full renovation at a cost of $16 billion won, or approximately $14 million.
---
---
---
---