Futenma fight could linger despite Japan's new prime minister
by
Teri Weaver Chiyomi Sumida Hana Kusumoto
June 18, 2010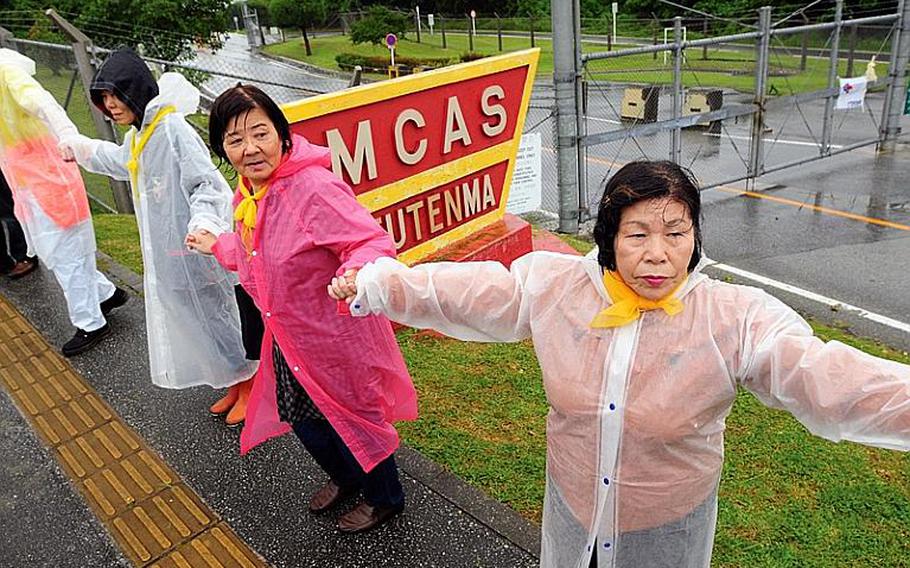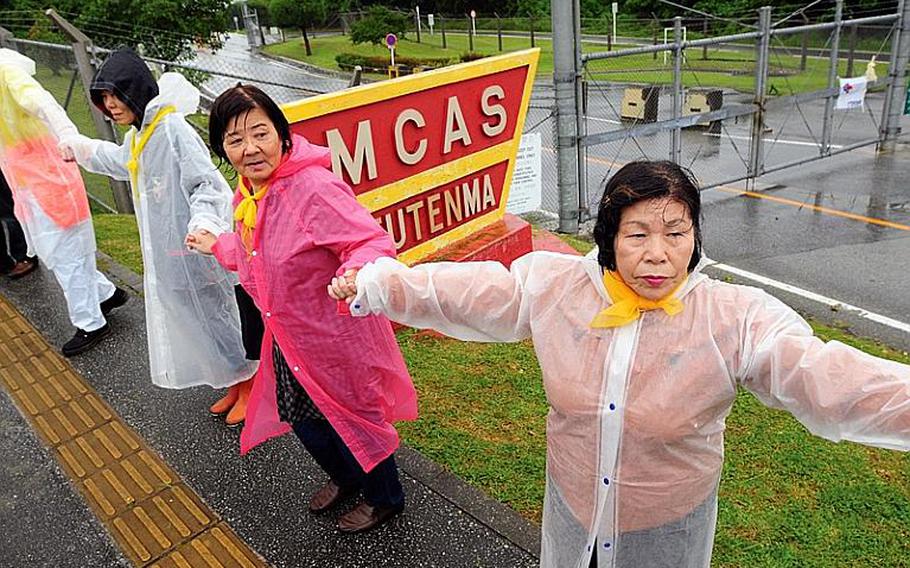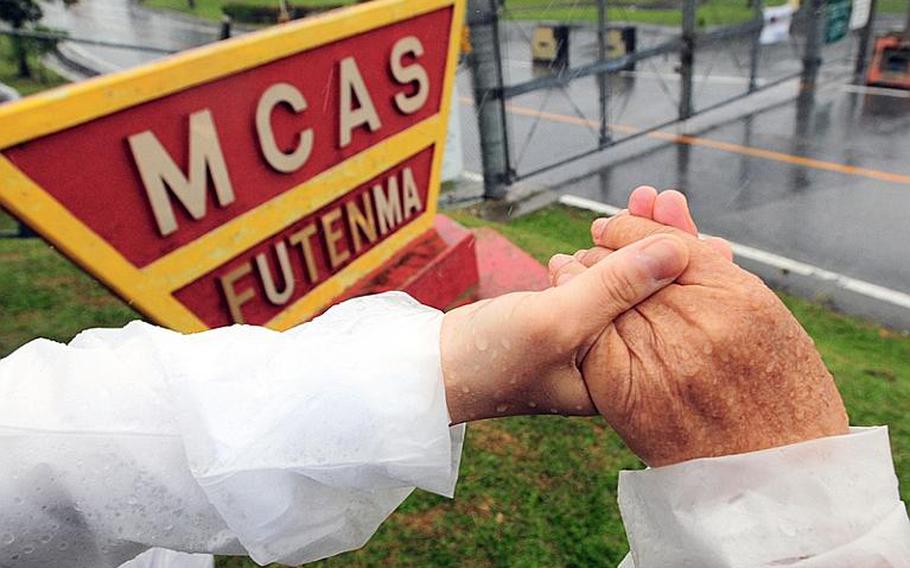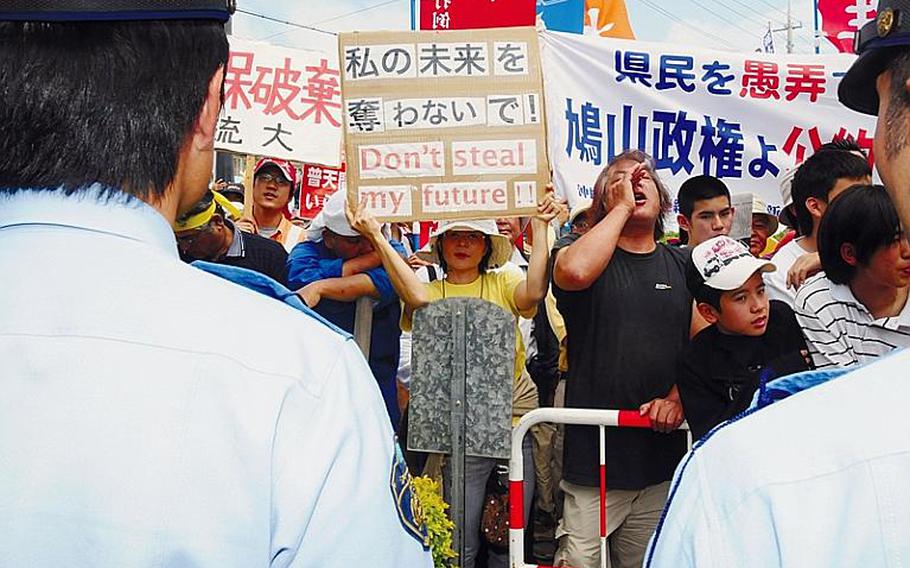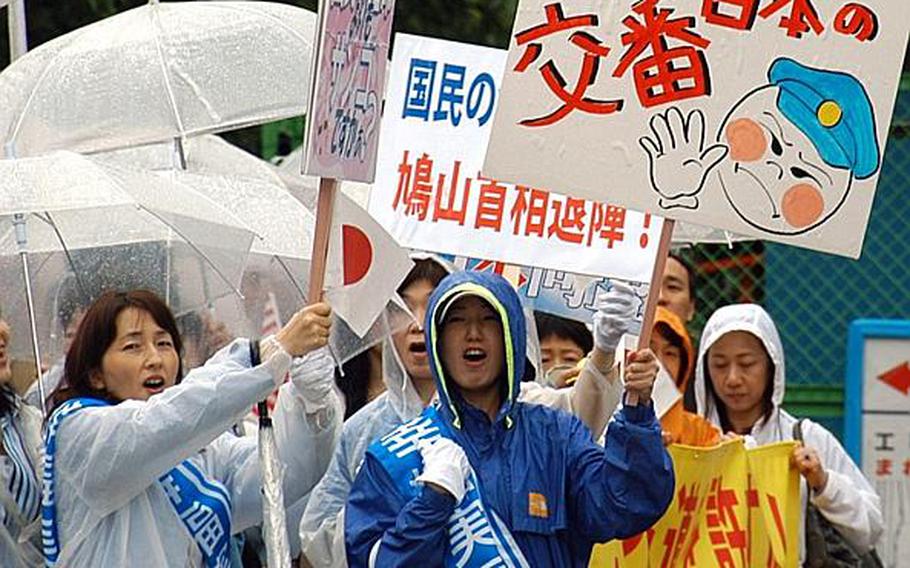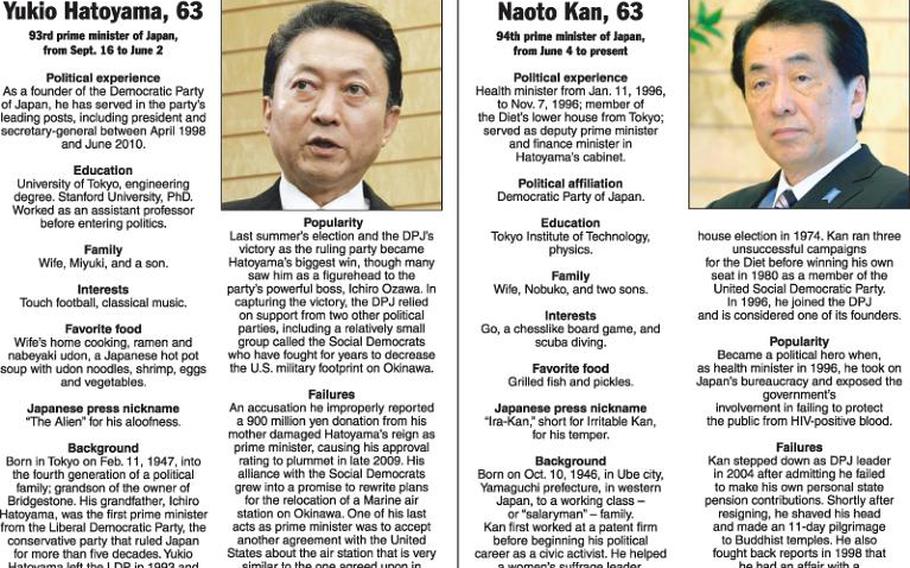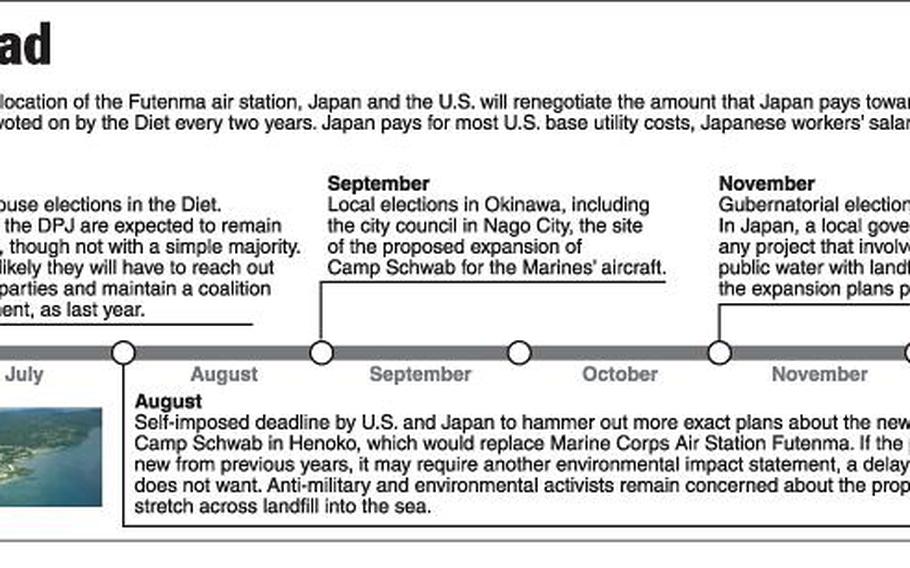 TOKYO — In the first few minutes of his inaugural speech last week, Japanese Prime Minister Naoto Kan mentioned the issue that brought down his predecessor: the relocation of Marine Corps Air Station Futenma.
The reference was fleeting. He summed up the eight-month debate and deliberations about Futenma's future as "confusion," even though Yukio Hatoyama's failure to renegotiate the U.S. air station's move on Okinawa toppled his rule as prime minister and shook relations with Japan's strongest ally, the United States.
Kan is taking a different tack, Japan and military experts said in recent days. He is working to keep Futenma out of the spotlight to cool tempers and to ensure his party's success in next month's Upper House elections.
He's also lowering expectations, pledging more attention to Okinawa's role as the leading host of the U.S. military in Japan while shying away from grandiose promises to alleviate that burden.
"I think it's a more realistic approach," said Scott Bates, a vice president and senior fellow for the Center for National Policy in Washington. "Kan is a smarter politician."
Yet, the political and emotional fight is far from over.
The United States and Japan must still agree on what will be built onto Camp Schwab, an existing U.S. Marine base at Henoko, to transform it to an air station. Activists, who amassed close to 100,000 demonstrators in April to decry the relocation, promise to press on. The Okinawa governor — a position up for election this fall — has the power to block construction involving the base expansion because the plan for runways at Schwab involves filling in public waterways.
And at some point Japan's Diet must agree to pay for the new U.S.-controlled base, a proposition that itself could further stall, or even kill, the plans.
"Most people don't see it as a done deal," said Steve Clemons, who directs the American Strategy Program at the New America Foundation, a Washington think tank.
Idealist vs. realist
Hatoyama, the grandson of a Bridgestone executive, was an idealist from a political family who wanted the country — and President Barack Obama — to like him, many say.
He also wanted to appease military-weary Okinawans, who lived through a U.S. occupation for nearly three decades, cried out against two Marines and a Navy corpsman who brutally raped a local girl in the mid-1990s, and protested after a Futenma-based helicopter crashed in 2004 in Ginowan.
In between the political battles and the dramatic incidents, many Okinawans grew their businesses and their careers with the U.S. military. But many have also grown anxious as local news highlighted crimes and car accidents involving servicemembers. Even minor infractions involving U.S. troops prompt front-page headlines and local outrage.
Into this mix comes the relocation of Futenma, a plan both nations agreed to in 2006 that calls for moving the air station from urban Ginowan to the island's rural northeast coast. It inflamed emotions in a place that's home to 75 percent of the property used by 47,000 U.S. troops in Japan.
Hatoyama's eight-month review of those plans tried U.S. officials' patience and prompted a series of public appearances by high-level American leaders to tout the importance of the Marines. In the end, Hatoyama conceded defeat and, before resigning, signed a new version of the base realignment agreement that left the 2006 plan virtually intact.
Yet, both countries strengthened their pledge to take Okinawans' complaints seriously and explore ways to move U.S. military training off the island. Kan, a political activist with a working class background, is in better position to make such concessions happen, many say.
Kan is a realist. When he picks a fight, he expects to win it. His biggest political success involved exposing a Japanese policy that, for nearly a decade, ignored a more modern blood-treatment method and ended up spreading HIV-infected blood to hemophiliacs.
"People respect him for that," said Sheila Smith, a senior fellow of the Council on Foreign Relations. "He took on something wrong and made it right. When he cares about something, he really goes after it."
Kan also has the advantage of learning from Hatoyama's missteps. In office since June 4, Kan has already moved to unify the public positions of his ministries of defense and foreign affairs and named a high-level secretary to oversee the Futenma matter.
Yet no one has been able to settle the Futenma issue since the United States and Japan first began discussing realignment on Okinawa in the mid-1990s.
"You can't kick the can down the road forever," Bates said.
What to do?
To many, the fight over Futenma feels like forever. The ultimate goal is to reduce the number of Marines in Okinawa. To date, 8,600 Marines are slated to move from Okinawa to Guam starting in 2014.
For Japan, the real task involves helping Japan's poorest and most politically expendable prefecture without weakening ties with the country's protector, the United States. That remains daunting.
"I don't think Mr. Kan himself has a solution," said Tetsuo Maeda, a military expert who teaches at Okinawa University.
But there are longer-term plans that, some say, could appease Okinawa.
Moving more U.S. training exercises on Okinawa to Japan Self-Defense Force bases would be a step in the right direction, many say. Reducing military flights, executing and promoting more joint security strategies, and publicly tackling other non-base security issues, like piracy concerns in international trading waters, could help.
National leaders should look to bolster the prefecture's main industry, tourism, according to Toshiyuki Shikata, a professor at Teikyo University and retired Japan Ground Self-Defense Force lieutenant general. Lowering the federal sales tax for the prefecture, for example, would draw more visitors and help local residents, he said.
The United States should consider more-inclusive basing options, such as sharing more bases with the Japanese, even moving some under the control of the Japan forces. Making the new base at Henoko a Self-Defense Forces air base might be easier for Okinawans to take, some said.
"We should be thinking of how to have the host nation take the lead," Smith said. "These kinds of identity questions will be more a part of the questions. This isn't 'Yankee, go home.' It's about recalculation and rebalancing the U.S. presence."
Meanwhile, on Okinawa
Japanese and U.S. leaders also are looking to see whether opposition dies down.
Despite Kan's cooler approach, that seems unlikely. Already this month, Okinawa's capital city council adopted a resolution seeking a recall of the latest base agreement with the United States.
"There is no expectation that the strong opposition will collapse," Maeda said.
Hatoyama's attempt to renegotiate awakened many in Okinawa who for years had reluctantly accepted the U.S. bases in return for jobs and other economic development, according to Yoichi Iha, the mayor of Ginowan. Those opponents are not ready to give up their new passion.
"They felt, for the first time, because there was a real possibility that bases might be removed outside of the prefecture, they [could] change their position," the mayor said at a press conference in Tokyo on Wednesday. "You cannot change back the clock."
Others adamant about fighting the plan agree.
"People will risk their lives" to prevent construction of any new base on Okinawa, said Kiyomi Tsujimoto, a Social Democratic Party Diet member at a press conference in Tokyo last week.
Still, even staunch protesters against the new air station admit it will be hard to keep Okinawa's issues in the national spotlight.
"Mainland people's interest is fading away," said Okinawan protester Sakae Toyama.
Activists like Toyama hope a series of Okinawa elections, including the prefecture's gubernatorial seat, will serve as referendums on the Futenma issue as the year wears on. A new governor could attempt to block construction that involves the public waterways; the plan, so far, proposes to build a new runway into the waters off Camp Schwab. Other trouble about the landfill runway looms: the Pentagon is appealing a 2008 federal court decision that says the military failed to study the environmental impacts of building the air strip out in the waters of Oura Bay.
Most expect the debate about Futenma to remain primarily an Okinawa issue, for now.
"It is highly unlikely that Futenma will come back to a national political scene, at least for a time being," said Haruo Tohmatsu, a professor at the National Defense Academy in Japan.
But he quickly added: "Unless there is something earth-shattering occurs on Okinawa involving military bases."
U.S. military leaders may have the same mind-set. Despite a two-year drop in off-base crimes among U.S. personnel, U.S. Marine commanders last week imposed a midnight to 5 a.m. curfew for troops on Okinawa. The new rule bans servicemembers from being in bars, or other businesses whose main trade is alcohol, during the early morning hours.
The curfew policy came out first thing in the morning June 11. By noon, newscasters in Tokyo were reporting it in their lunchtime reports.
"Okinawa," Tohmatsu said, "is like a time bomb."
kusumoth@pstripes.osd.mil, sumidac@pstripes.osd.mil,weavert@pstripes.osd.mil
---
---
---
---