Full benefits extended to DOD same-sex couples living in South Korea
by
Ashley Rowland rowland.ashley@stripes.com
December 5, 2013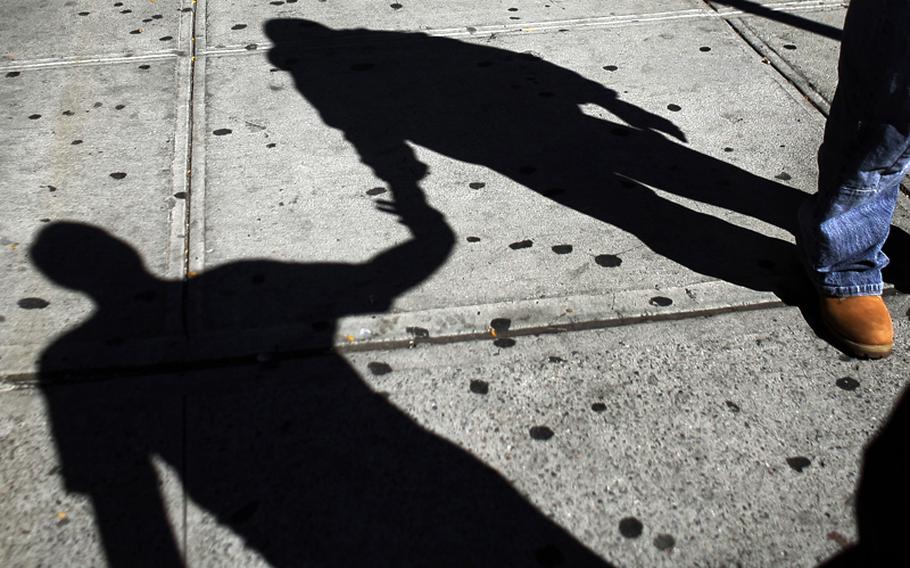 SEOUL — U.S. Forces Korea last week decided to grant full marriage benefits to same-sex couples, meaning the spouses of gay and lesbian servicemembers and U.S. civilians living in South Korea can now shop at the commissary and post exchanges.
The decision comes after USFK officials deliberated for months on whether granting such benefits to gay couples would violate the status of forces agreement in a country where gay unions are not recognized.
After the U.S. Supreme Court's decision last summer to strike down key parts of the Defense of Marriage Act — which prevented the federal government from recognizing gay unions — the Defense Department announced it would extend marriage benefits to same-sex couples under its purview. The decision, however, raised questions about how to implement the new directive in countries where U.S. troops serve but gay marriages are banned.
After the Supreme Court ruling, USFK began extending most marriage benefits to gay and lesbian spouses except two of the most critical: ration privileges and A-3, or SOFA, visas.
The command said in October that same-sex spouses would experience delays in getting those benefits, which "require agreement by the host country and are in accordance with established SOFA guidelines."
In a Nov. 26 letter, USFK informed the South Korean Foreign Ministry that it was extending all benefits to same-sex dependents of troops, civilian employees and contractors.
"It is our hope that the ROK government will understand and respect the U.S. government's decision," a USFK official said in a statement announcing the change in policy.
It's unclear where the South Korean government stands on the issue of extending the benefits to same-sex couples who fall under the purview of the U.S. military, or whether Seoul was even consulted about the matter.
A Korean Foreign Ministry spokeswoman on Thursday refused to comment, except to say, "We have not yet started to examine the issue."
USFK officials offered no details about why it has now decided to grant ration privileges, which allow card holders to shop at commissaries and exchanges. Nor did it explain its apparent turnaround on the visa issue, saying only that "USFK will assist sponsors in preparing the necessary documentation to apply for A-3 visas for all dependents. Whether the Korean government will issue A-3 visas to same-sex spouses in all cases is a decision of the Korean government."
Gay spouses have complained in recent months about USFK's handling of the issue, saying the military never fully explained why the SOFA might prevent ration cards from being given out or when the matter might be resolved.
Seoul American Middle School algebra teacher Chad Jimison said this week that he learned of USFK's decision on Tuesday by word of mouth from another same-sex couple; his South Korean husband of four years received his ration card the same day.
Jimison's husband had applied for the card on Sept. 3, the first day he was eligible to do so after the rollback of DOMA, only to have a clerk tell him that he couldn't get a ration card because "some general hasn't signed off on it yet."
But on Tuesday, "they had my ration card for my spouse, and I picked it up, no questions asked," he said.
The couple celebrated with a champagne toast that night.
"We're now considered equal with everyone else on the base," Jimison said. "It's like a big weight has been lifted off our shoulders."
"It's a good feeling," he said. "It's long overdue, and we feel like we were dragged through a process that we shouldn't have been dragged through, but we're happy that it turned out well for everybody."
Stars and Stripes' Yoo Kyong Chang contributed to this story.