GALLERY
From the archives: Pearl Harbor coverage through the years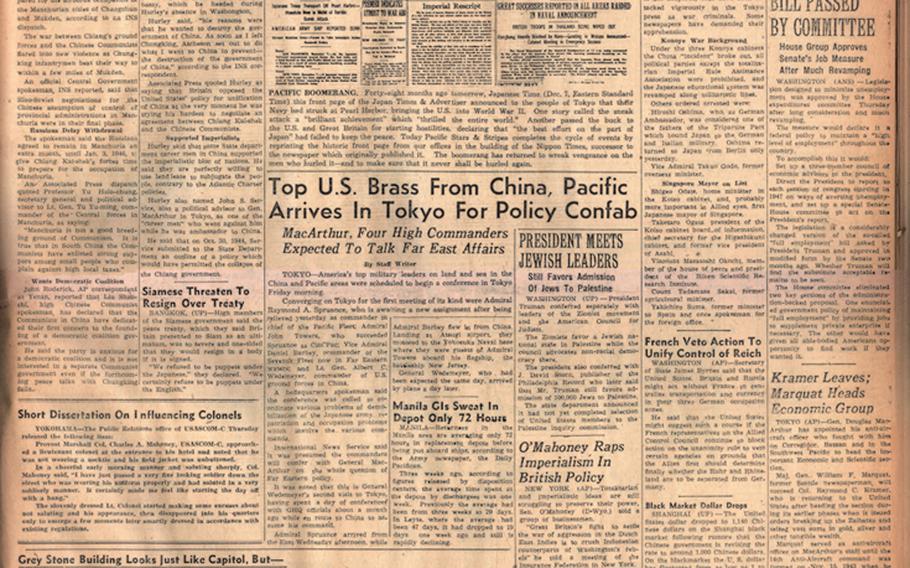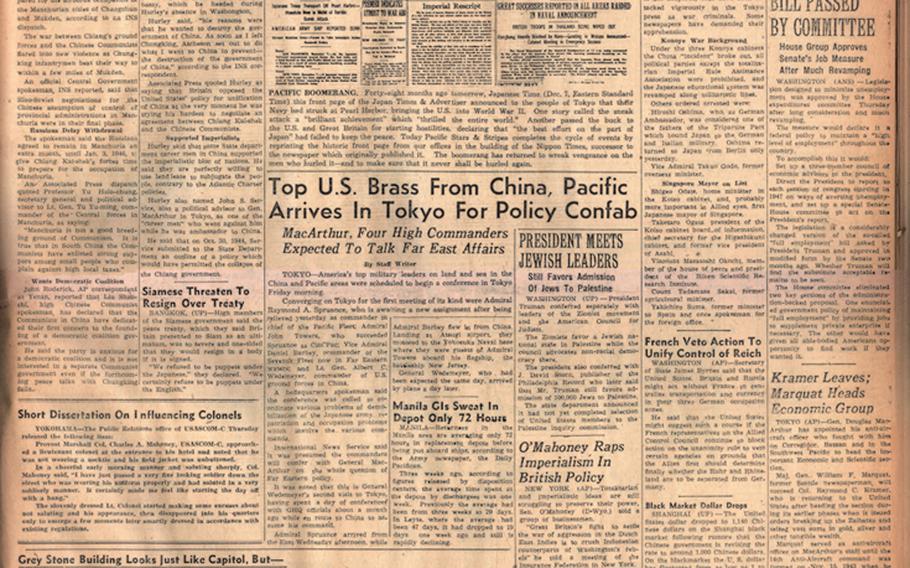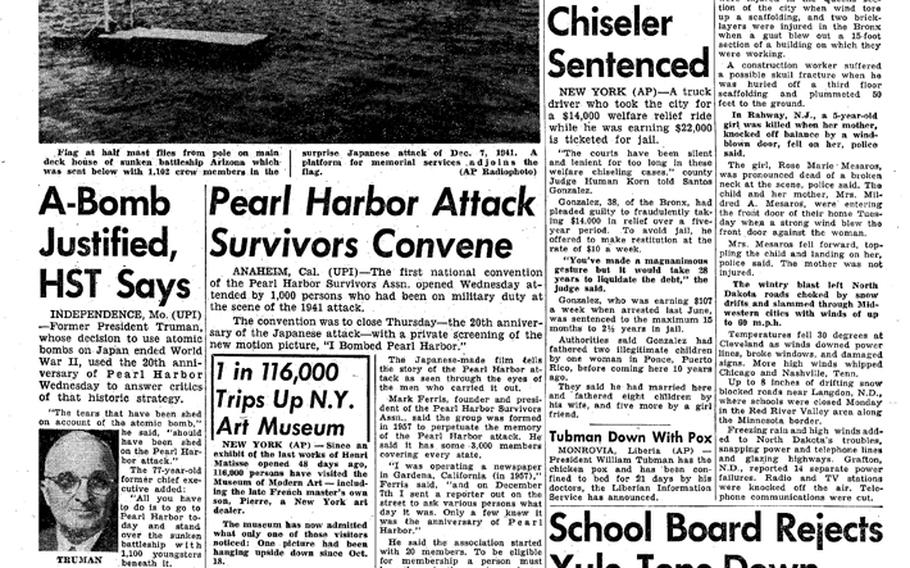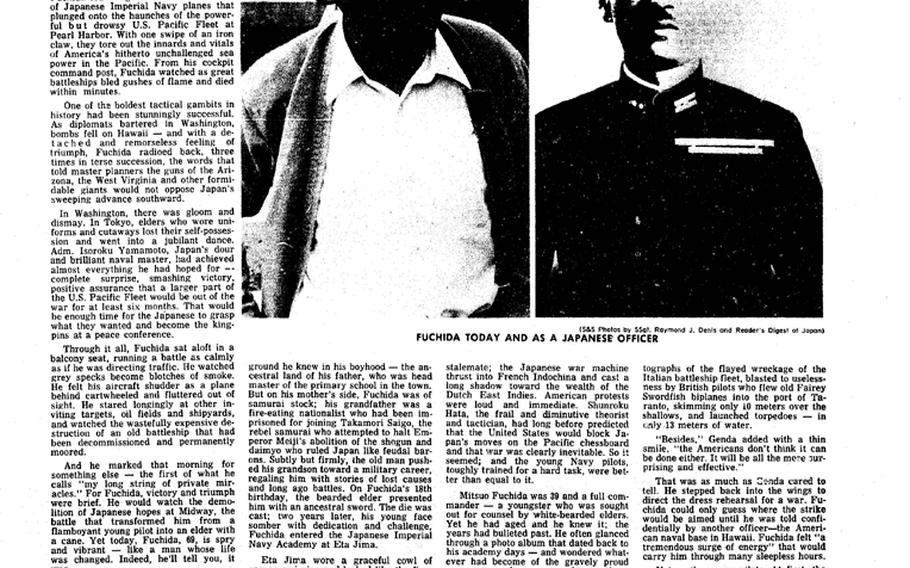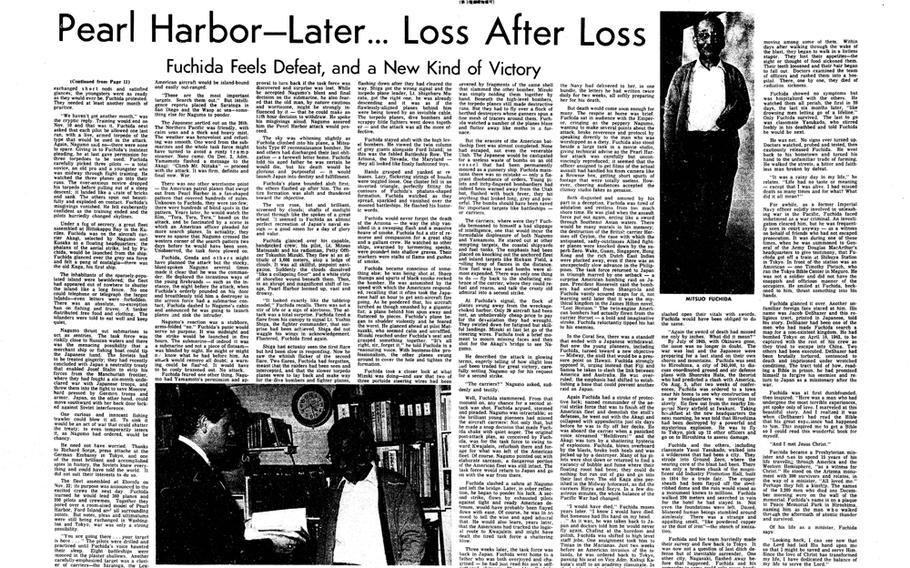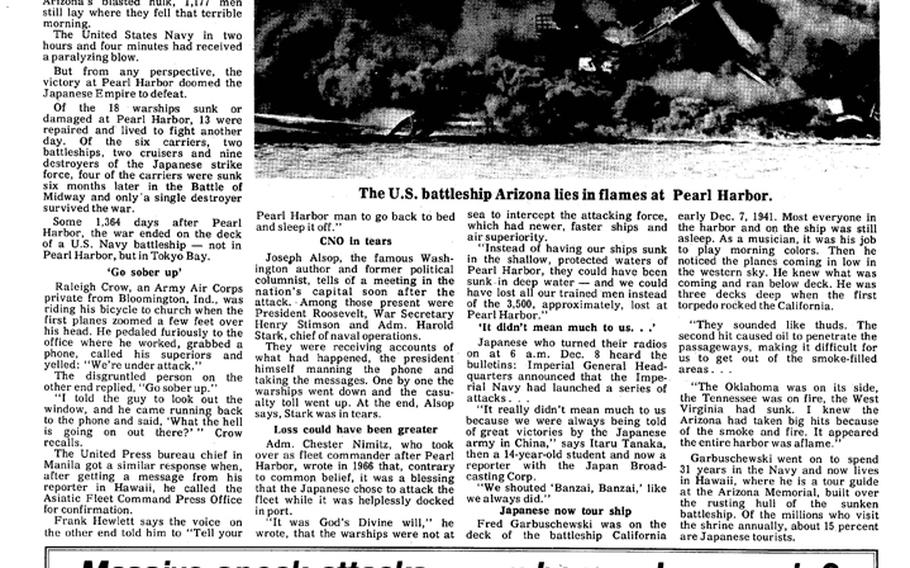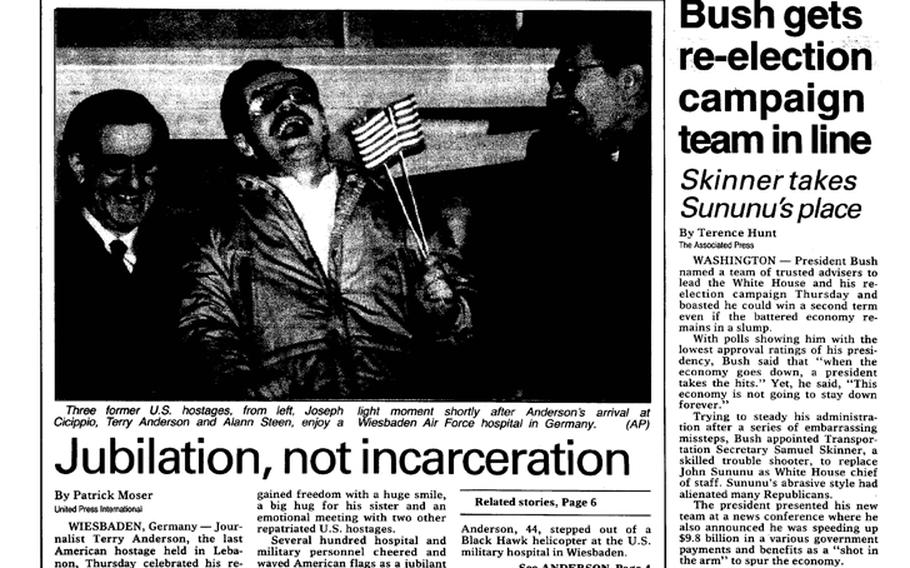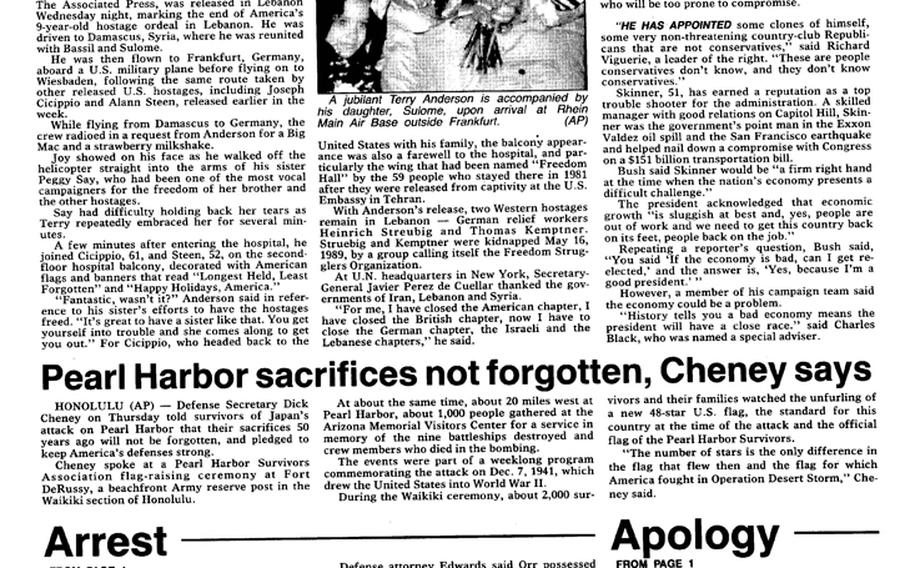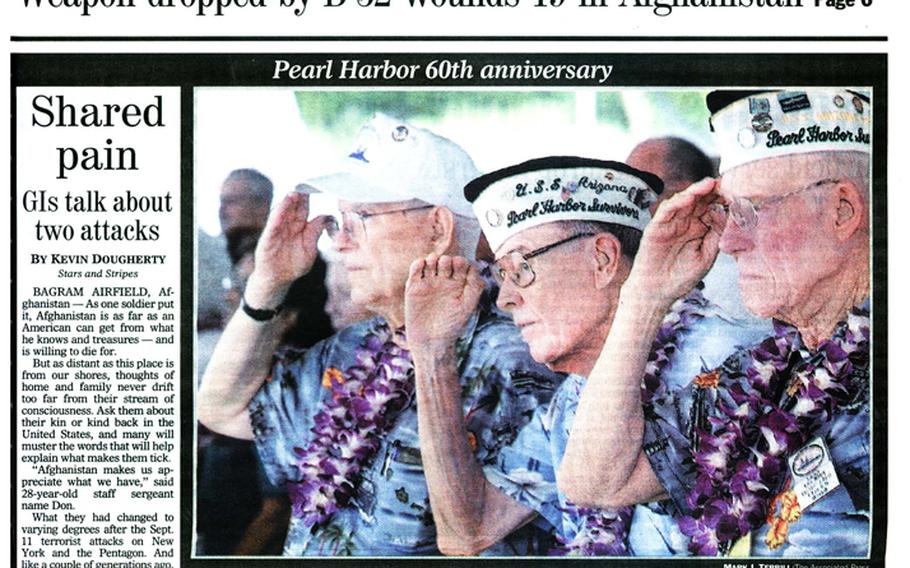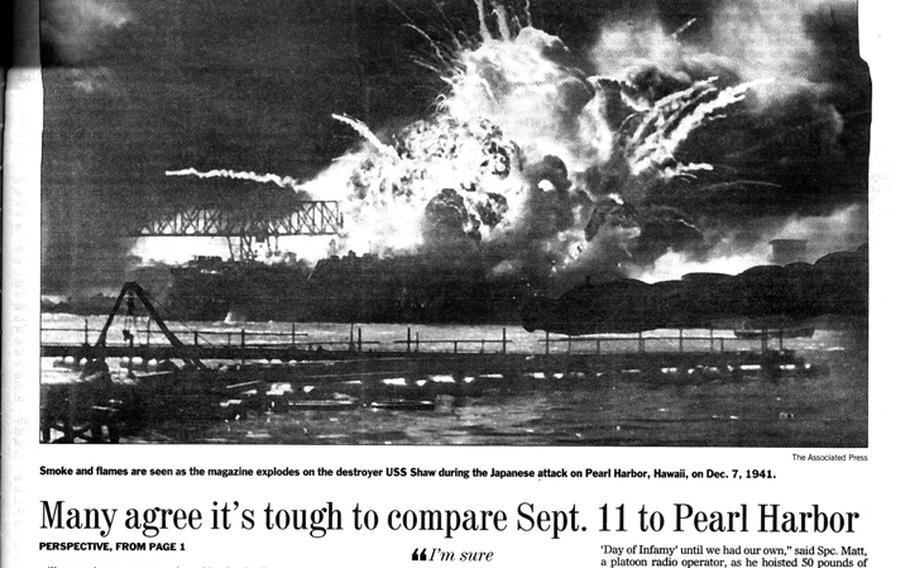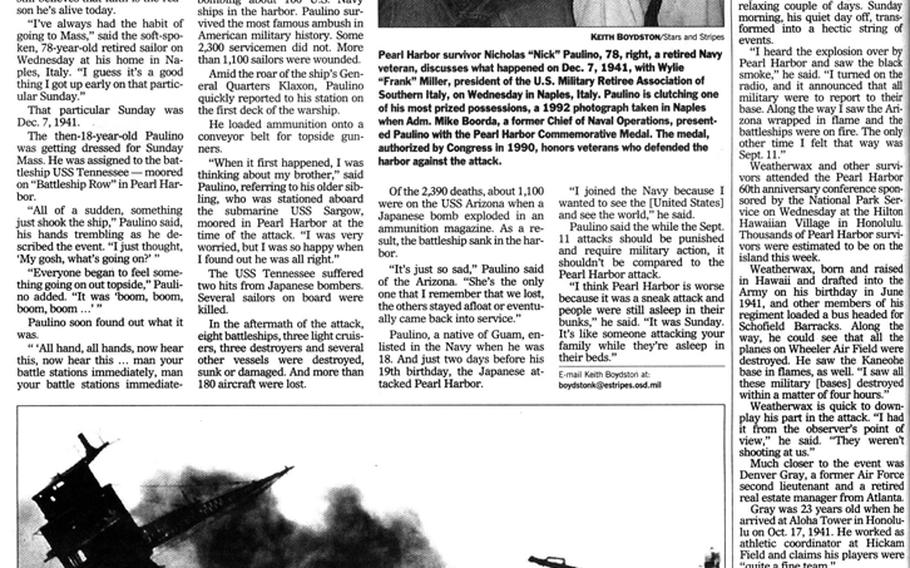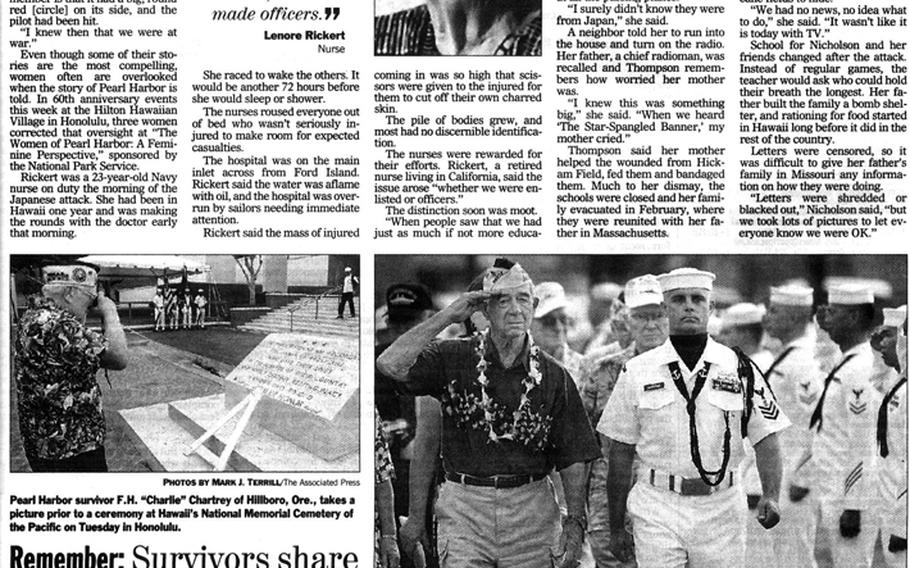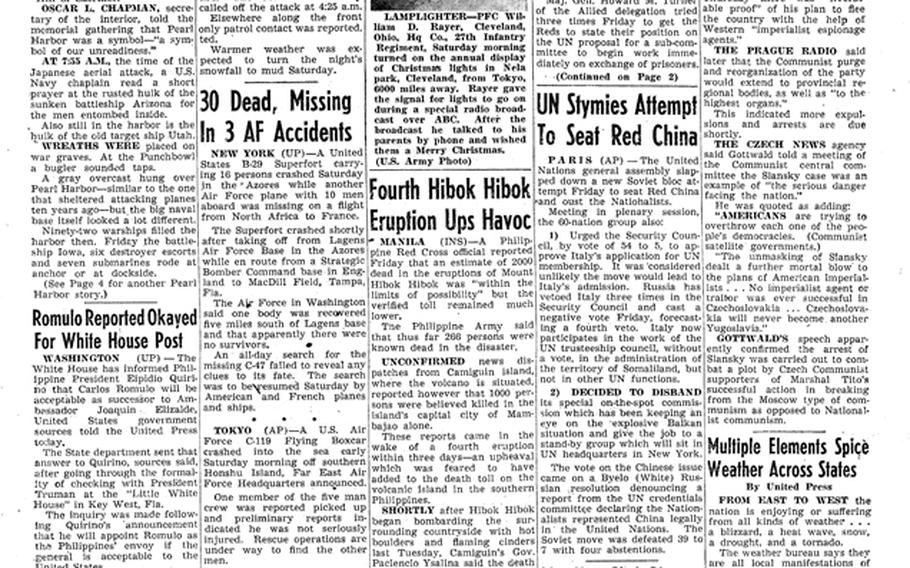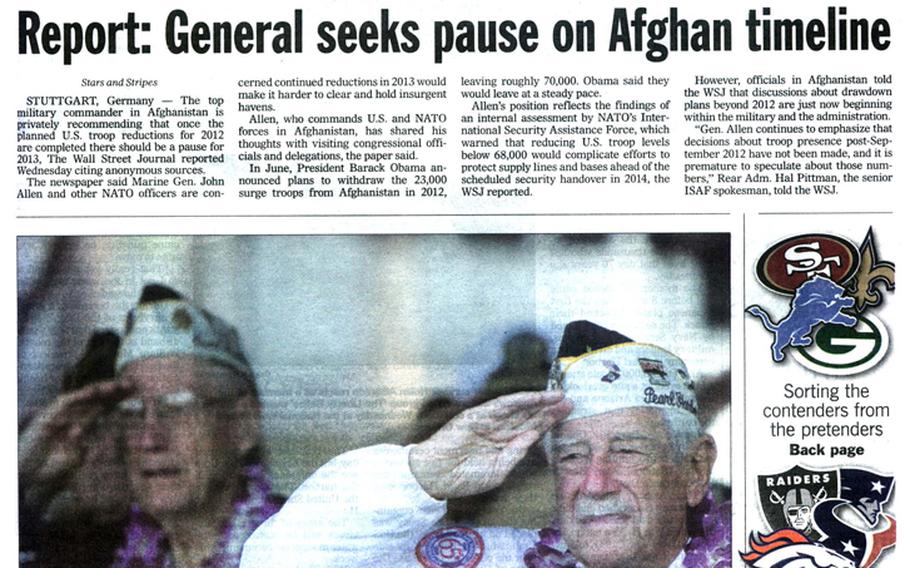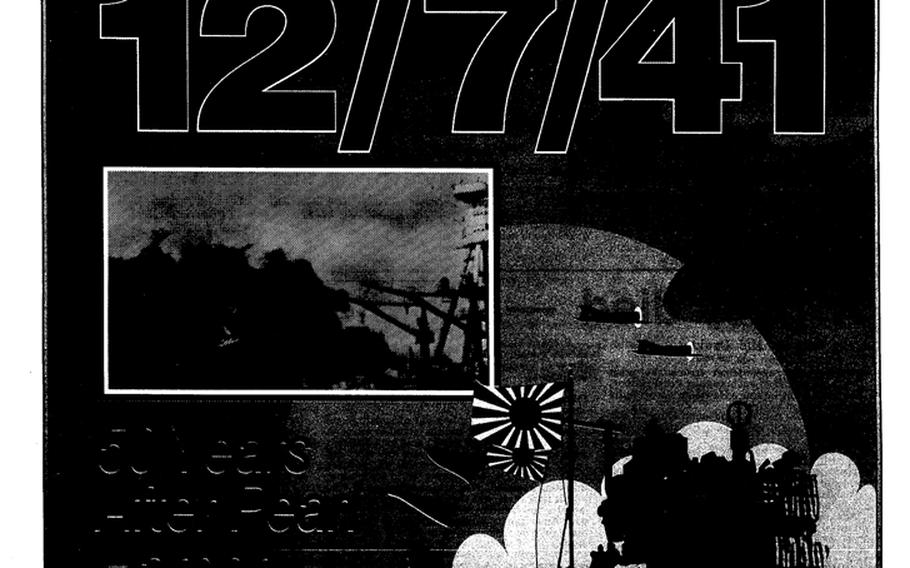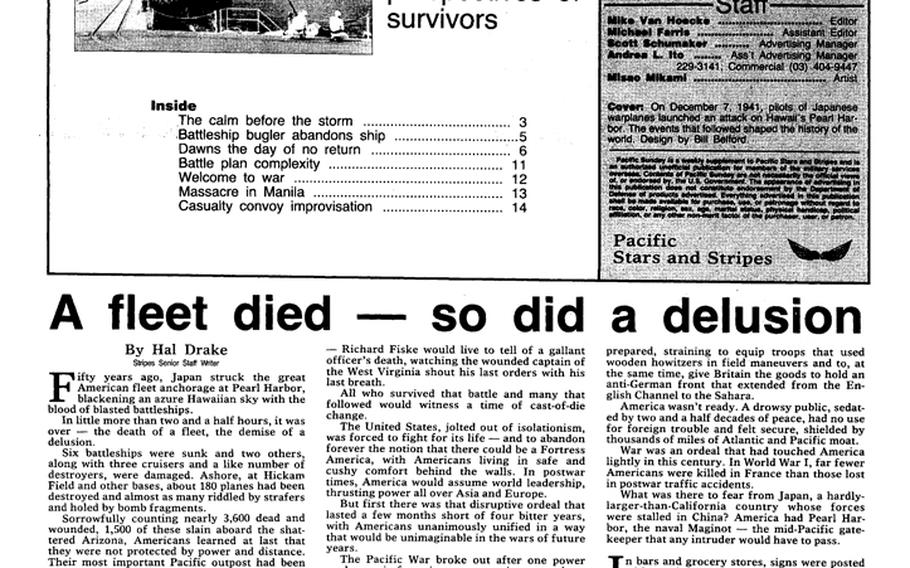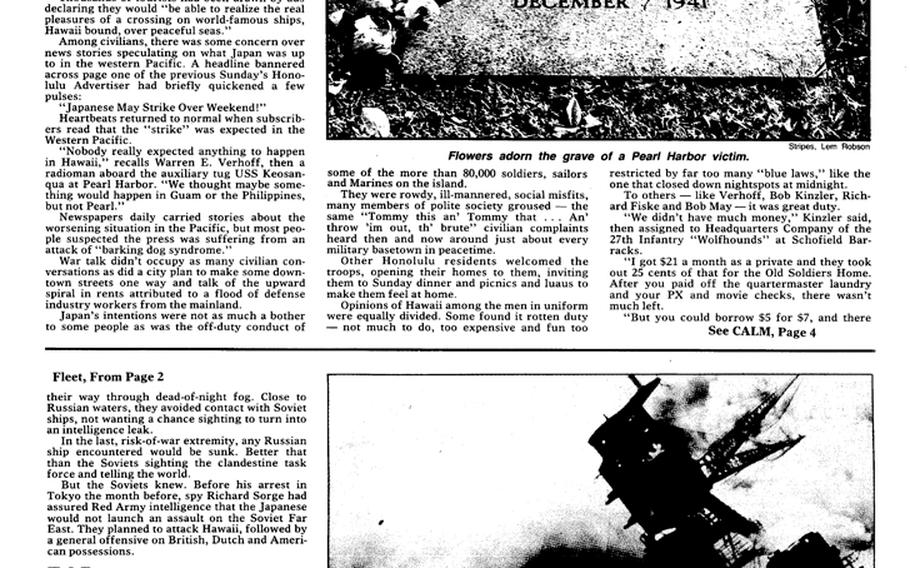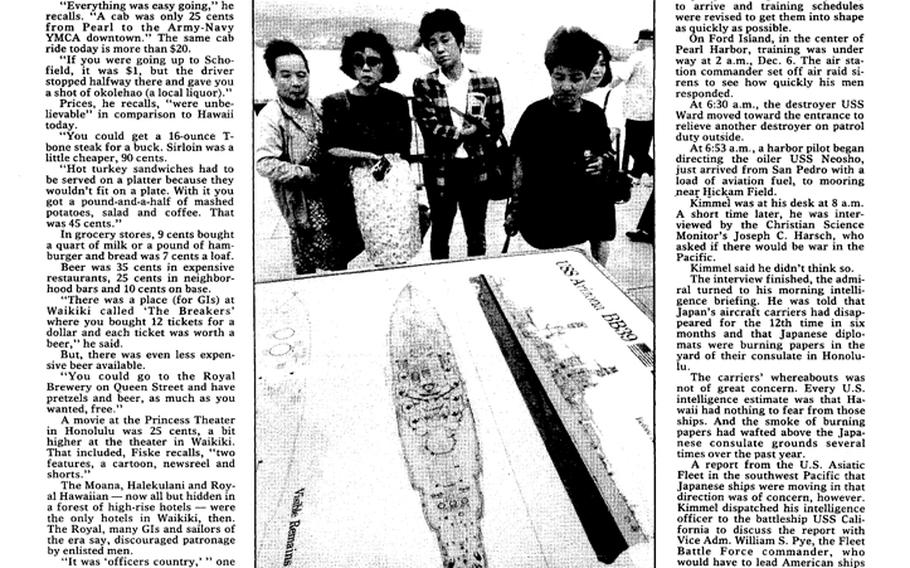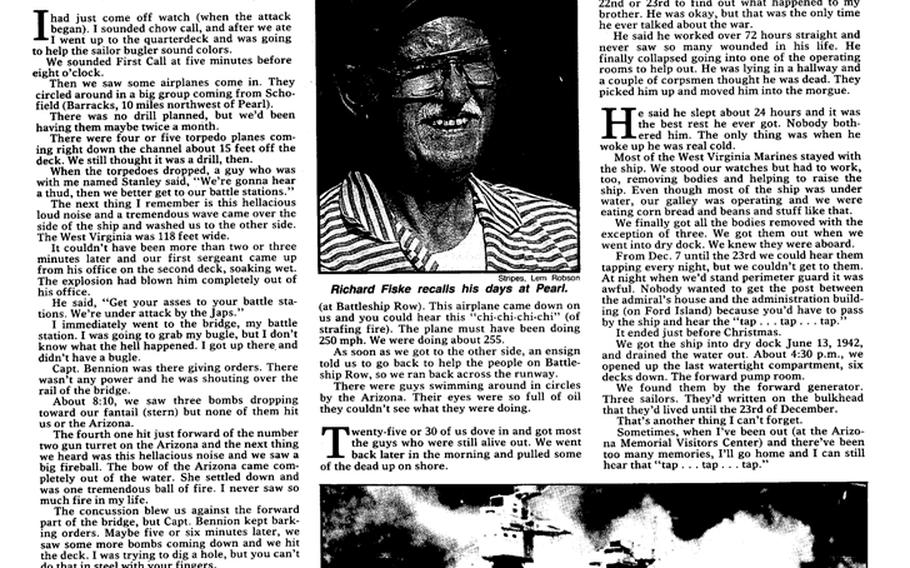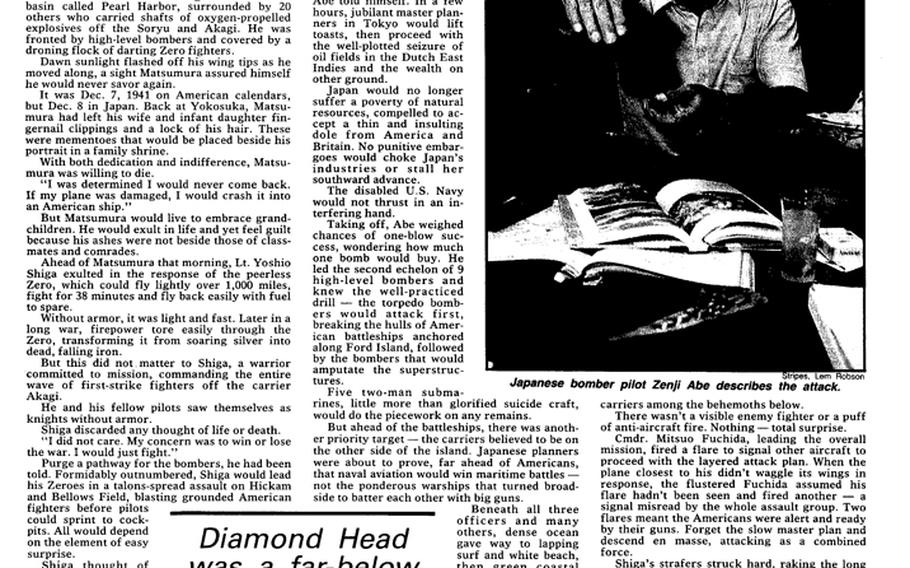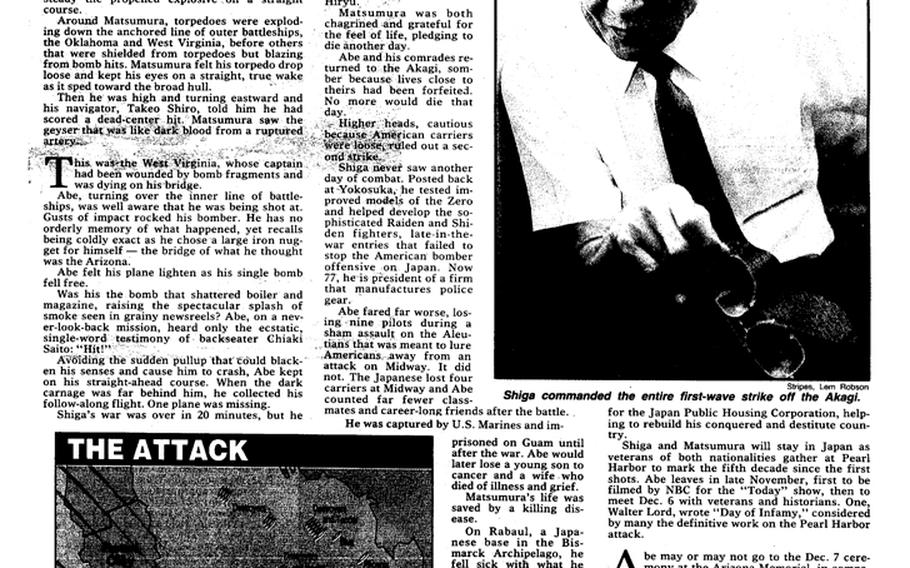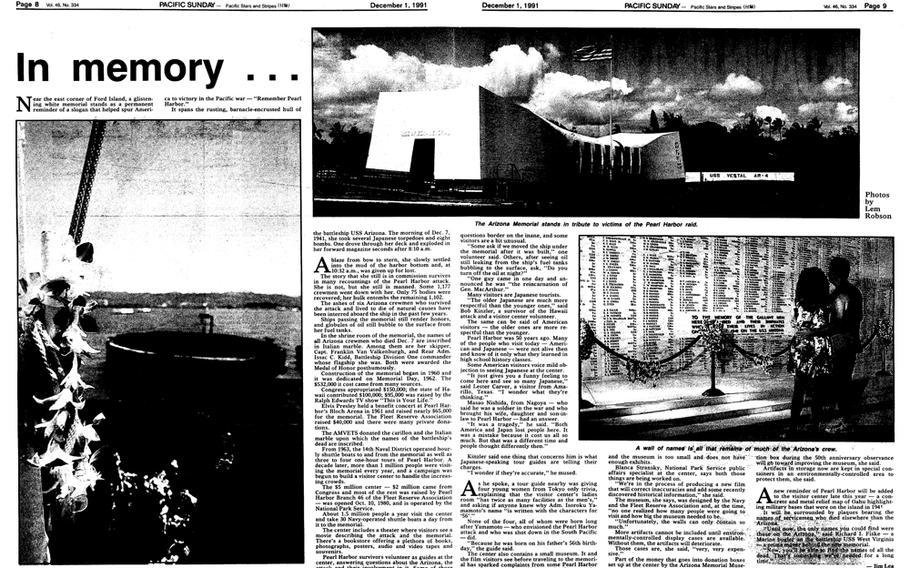 The morning of Sunday, Dec. 7, 1941, had been peaceful, warm and quiet at idyllic Pearl Harbor, Hawaii.
But by noon — after Japanese bombs and bullets rained down on a sleepy U.S. Pacific Fleet parked there — 3,600 were dead or wounded. The U.S. was now at war.
In the years since, the historical events, the stories of the servicemembers who lived and died, memorial ceremonies — even the fates of the Japanese naval pilots who flew in the attack on Pearl Harbor -- were chronicled in the pages of the Stars and Stripes. Our Pacific edition debuted during World War II on Oct. 3, 1945, in Tokyo. (The Pacific Stripes went theater-wide by publishing in Hawaii on May 14, 1945.)
On Dec. 7, 1945, the Pacific Stars and Stripes commemorated the fourth anniversary of the attack by publishing an image of a newspaper clipping of the Japan Times & Advertiser announcing that "War is on!" with a caption underneath:
Pacific boomerang. Forty-eight months ago tomorrow, Japanese Time (Dec. 7, Eastern Standard Time) this front page of the Japan Times & Advertiser announced to the people of Tokyo that their Navy had struck Pearl Harbor, bringing the U.S. into World War II. One story called the sneak attack a "brilliant achievement" which "thrilled the entire world." Another passed the buck to the U.S. and Great Britain for starting hostilities, declaring that "the best effort on the part of Japan" had failed to keep the peace. Today Pacific Stars & Stripes completes the cycle of events by reprinting the historic front page from our offices in the building of the Nippon Times, successor to the newspaper which originally published it. The boomerang has returned to wreak vengeance on the men who hurled it — and to make sure that it never shall be hurled again.As part of our 2013 remembrance of the attack on Pearl Harbor, browse through our collection of selected Stars and Stripes pages covering the anniversary. Large PDF versions are available behind the links in the captions.