Former US Marine arrested after brutal drug-related killing in Taiwan
by
Matthew M. Burke
August 29, 2018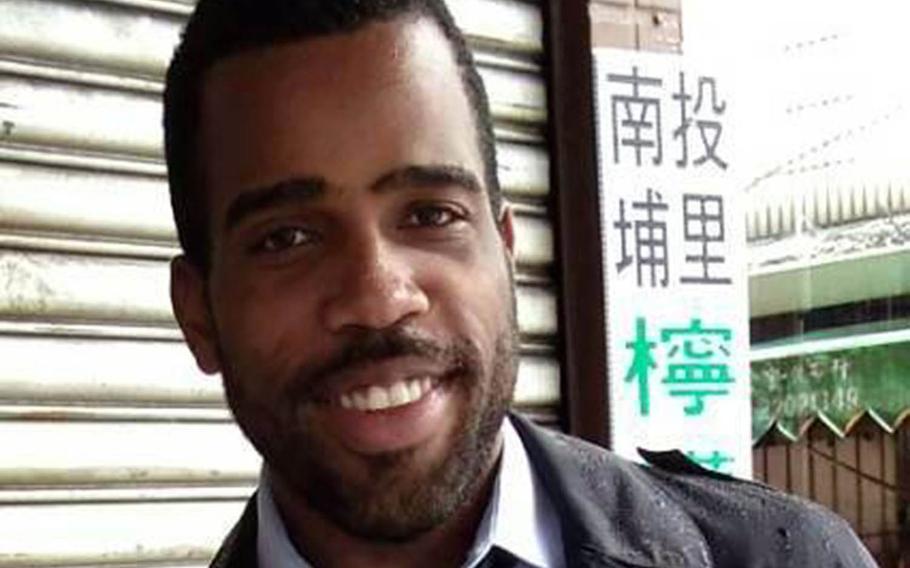 A man who identified himself as a former U.S. Marine has been arrested in connection with a grisly drug-related homicide on Taiwan, multiple media reports said.
Ewart Odane Bent, 30, was taken into custody Aug. 24 by Taiwanese police in the killing of Ramgahan Sanjay Ryan, a 43-year-old Canadian who was hacked to death and dismembered with machetes on the evening of Aug. 21, according to the English-language Taiwan News.
Both Bent and Ryan were English teachers who allegedly became involved with a local drug ring, the report said. Ryan was believed to have become a police informant.
After his arrest, Bent was taken to the New Taipei Public Prosecutor's Office, the Taiwan News said. It is unclear when he will be officially charged.
Bent has denied involvement in the slaying, said the report, citing the Hong Kong-based tabloid Daily Apple.
Bent moved to the island at the behest of Israeli-American tattoo shop owner and former Israel Defense Forces soldier Oren Shlomo Mayer, 37, the Taiwan News said. The Daily Apple described Mayer as a "drug dealer" and the "largest supplier of marijuana in northern Taiwan."
Before his death, Ryan had "heated disputes" with Mayer and Bent over drugs, the Taiwan News said. The pair is alleged to have ambushed him while he walked his dog at a riverside park in New Taipei City.
Mayer and Bent allegedly moved Ryan to a secluded area, tied him down with a chain and hacked him with the machetes, the report said. They then severed his head and limbs with a wire saw, and the body parts were placed in white trash bags and dumped in the Xindian River.
The dog ran home and reportedly led two of Ryan's friends to his body the next day.
Police began to focus their investigation on Bent because Ryan's phone showed they had argued over drugs, the Taiwan News said. Bent's phone also placed him in the area at the time of the killing.
Mayer fled to the Philippines shortly afterward, the report said. Taiwan has been working with the Philippine government to have him extradited.
Police also arrested Wu Hsuan, 21, a Taiwanese-Canadian man who works as a promoter for a Taipei nightclub, the Taiwan News reported. Wu allegedly colluded with Bent and Mayer in selling drugs at the club.
Wu admitted to police that he purchased two machetes for the men on Aug. 18 and stood lookout while they killed Ryan, the Taiwan News said. Wu was released Monday on about $10,000 bail.
On his Instagram account, Bent describes himself as a former Marine trained in mixed martial arts. Some social media photos show a large "U.S.M.C" tattoo on one of his arms. He served on Okinawa in 2008, the Taiwan News reported, citing the Chinese-language China Times newspaper.
Marine officials on Okinawa said they could not comment on the reports, but referred Stars and Stripes to Marine Corps headquarters in Washington, D.C. Headquarters then referred questions to Manpower and Reserve Affairs, which had not responded by publication time.