Former Osan Air Base vice commander moves from Korea to Japan to lead 'Weasel Nation'
by
Seth Robson
July 13, 2020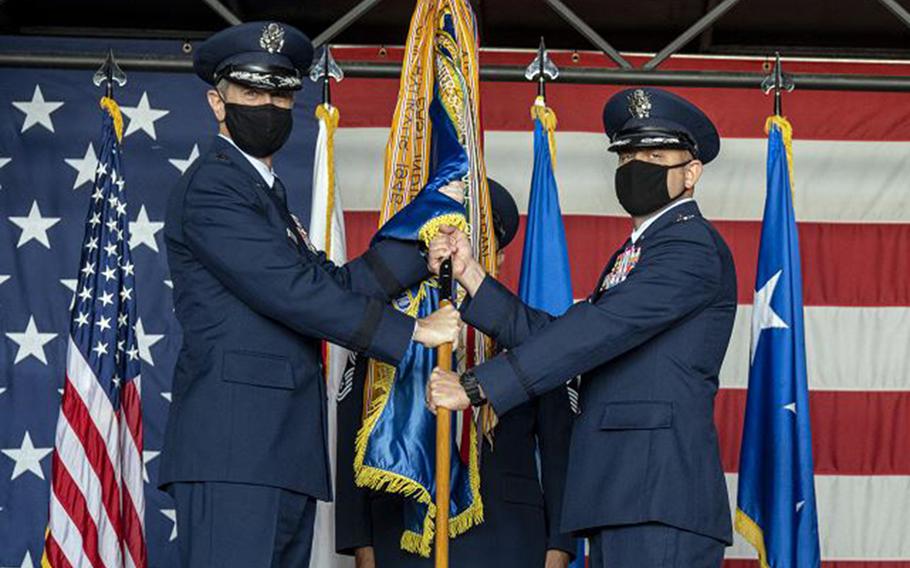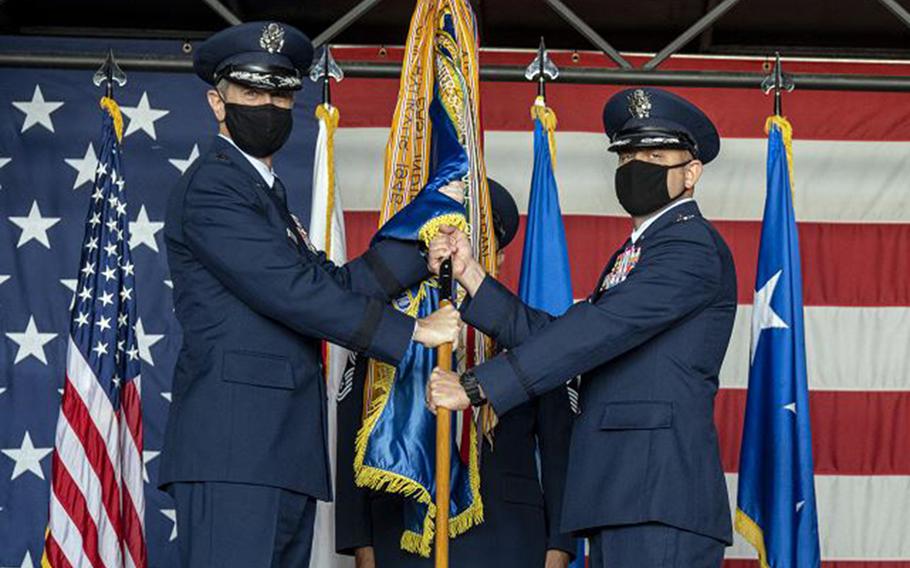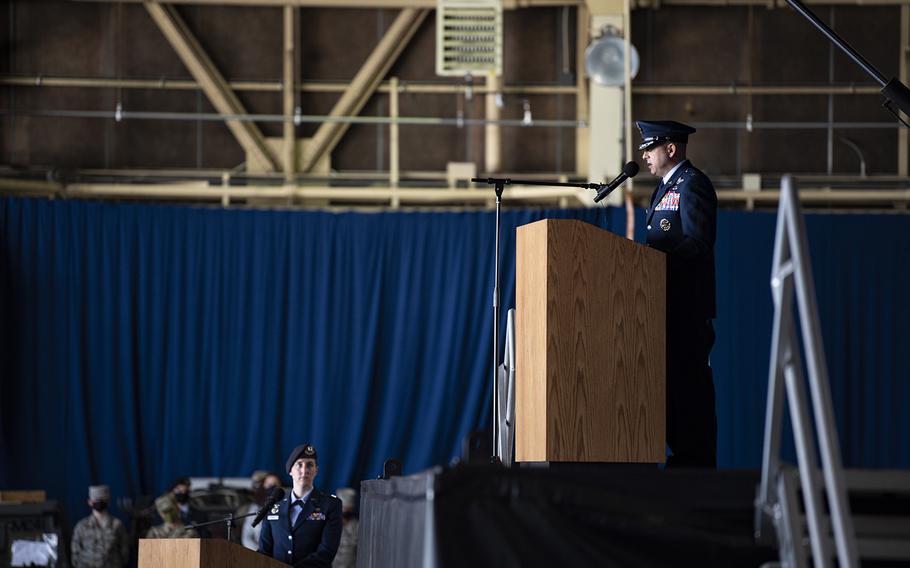 TOKYO — An Air Force Academy graduate who helped enforce a no-fly zone in Libya and supported combat squadrons in Afghanistan is the new commander of Misawa Air Base in Japan.
Col. Jesse Friedel assumed command of Misawa's 35th Fighter Wing, the "Wild Weasels," from Col. Kristopher Struve during a hangar ceremony Monday. Attendees wore masks and seating was spread out in efforts to curb the spread of the coronavirus.
Friedel, whose last job was vice commander of the 51st Fighter Wing at Osan Air Base, South Korea, will lead a joint force team at the northernmost U.S. military base in Japan.
The 35th Fighter Wing's F-16 Fighting Falcons train to destroy enemy radar and surface-to-air missiles — something known as the "Wild Weasel" mission since the Vietnam War.
Friedel oversees an 11,400-person installation that supports associate units from the Air Force, Army and Navy as well as the Japan Air Self-Defense Force.
He told those gathered for Monday's ceremony — a video of which was posted on the base's official Facebook page — that he was looking forward to leading the "Weasel Nation," before his name was affixed to the wing's flagship F-16.
"The flagship looks awesome," he said. "Just look at that combat power."
Struve, who is headed to a new job in Colorado Springs, Colo., that has yet to be announced, said he had been blessed to spend nearly half his career at Misawa.
U.S. Forces Japan commander Lt. Gen. Kevin Schneider, who presided over the ceremony, told those gathered that a 31-aircraft "elephant walk" at Misawa last month would "silence those who might question our collective readiness."
The show of force took place a week after the installation reported its first coronavirus cases and ordered personnel to shelter in place. Restrictions were relaxed ahead of the July 4 holiday.
Schneider also noted $17 million of recent upgrades to Misawa's Draughon Range, where pilots can practice attacking beachside targets.
Misawa airmen are already running on all cylinders and doing amazing things, Friedel added.
"Just because there is a new wing commander doesn't mean things need to change," he said.
robson.seth@stripes.com Twitter: @SethRobson1