Former Army employee pleads guilty to taking bribes in Hawaii Army range corruption case
by
Wyatt Olson
November 14, 2019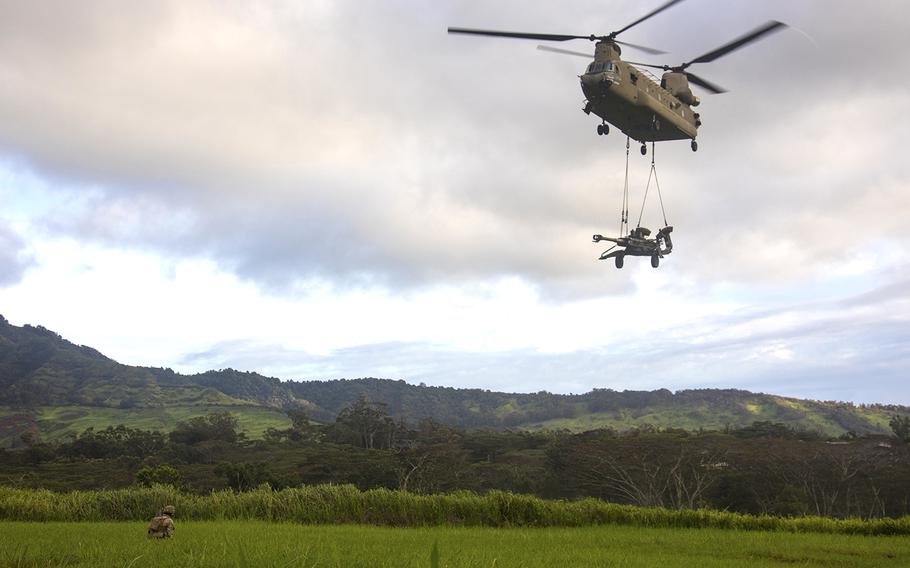 FORT SHAFTER, Hawaii — A 67-year-old former Army employee pleaded guilty Tuesday to taking bribes while serving as director of the range at Schofield Barracks in Hawaii, the third person to plead guilty in the ongoing corruption investigation.
Victor Garo, of Mililani, Hawaii, pleaded guilty in District of Hawaii federal court to conspiracy to accept over $100,000 in bribes, the U.S. Department of Justice said in a statement Wednesday.
Garo also pleaded guilty to one count of illegally transporting firearms across state lines.
He is scheduled to be sentenced in March before Chief Judge J. Michael Seabright in District of Hawaii court.
In his plea agreement, Garo admitted that while employed as training range director at the Army's Schofield Barracks from 2011 through 2018 he accepted bribes in the form of cash, automobiles and firearms from an employee of a federal contractor.
As the most senior Defense Department employee on the range, Garo supervised employees and used his position to benefit the contractor in securing Army contracts, according to court documents.
That contractor employee, John Winslett, 65, of Bristol, R.I., pleaded guilty in September to one count of conspiracy to commit wire fraud and another count of conspiracy to accept kickbacks in connection with a U.S. government contract, the DOJ said in statement at the time of the plea.
Winslett had steered federal contracts worth at least $19 million to his employer, and he admitted to accepting more than $723,000 in kickbacks from a local subcontractor.
Winslett paid more than $100,000 in bribes to Garo and Franklin Raby, a former range operations manager at Schofield Barracks.
Raby, of Greeneville, Tenn., pleaded guilty in May in Tennessee federal court for accepting bribes and disclosing sensitive Army procurement information.
Raby retired as an Army sergeant major in 2004, according to court documents. He served as a range operations manager for the U.S. Army Hawaii Range Division at Schofield Barracks from May 2006 to May 2018, according to the Army.
Among the bribes Raby received from Winslett were a classic 1969 Ford Galaxie sent to his son's home in Greeneville, a custom H&H .375-caliber rifle and diamond earrings valued at $2,300.
U.S. Army Hawaii said in a statement Wednesday that it will continue to support the ongoing investigation by the Army Criminal Investigation Command, the U.S. Defense Criminal Investigative Service, the FBI and the Justice Department.
"U.S. Army Hawaii is committed to upholding the highest ethical standards and fully supports the thorough investigation and prosecution of suspected cases of fraud, waste or abuse," the statement said. "We continue to emphasize to our personnel that, as federal employees, they play a critical role in ensuring the legal, ethical and appropriate use of resources entrusted to us."
olson.wyatt@stripes.com Twitter: @WyattWOlson
---
---
---
---