Flooding, power outages force evacuations at Yokota
by
Grant Okubo Charlie Reed
July 6, 2010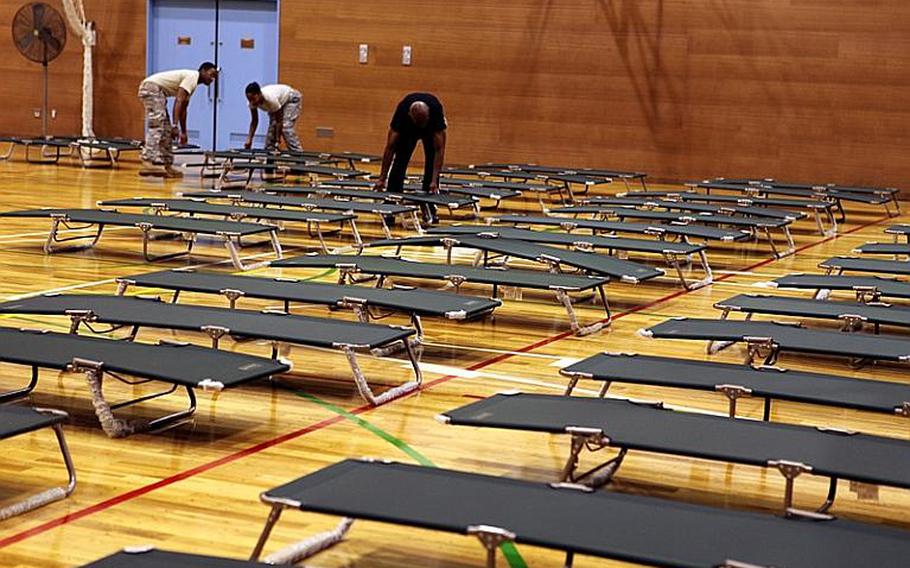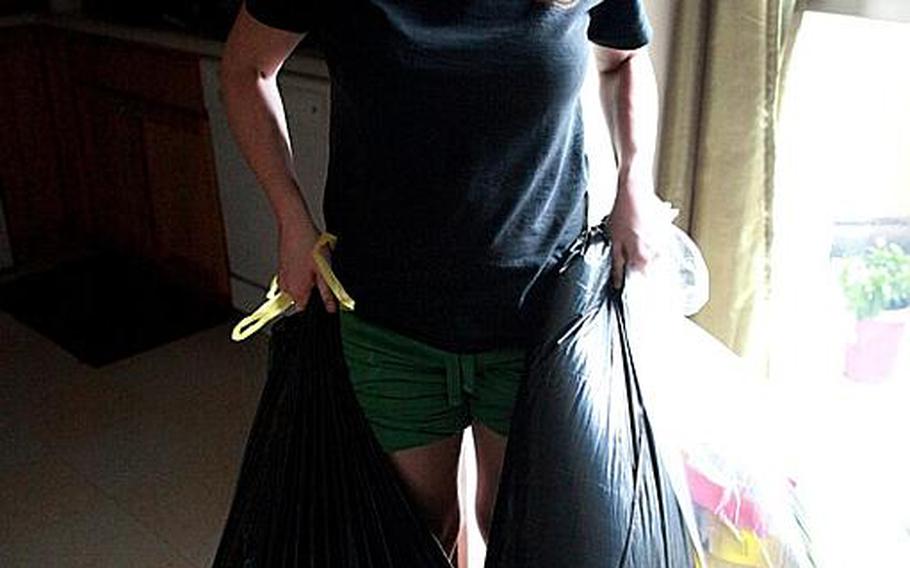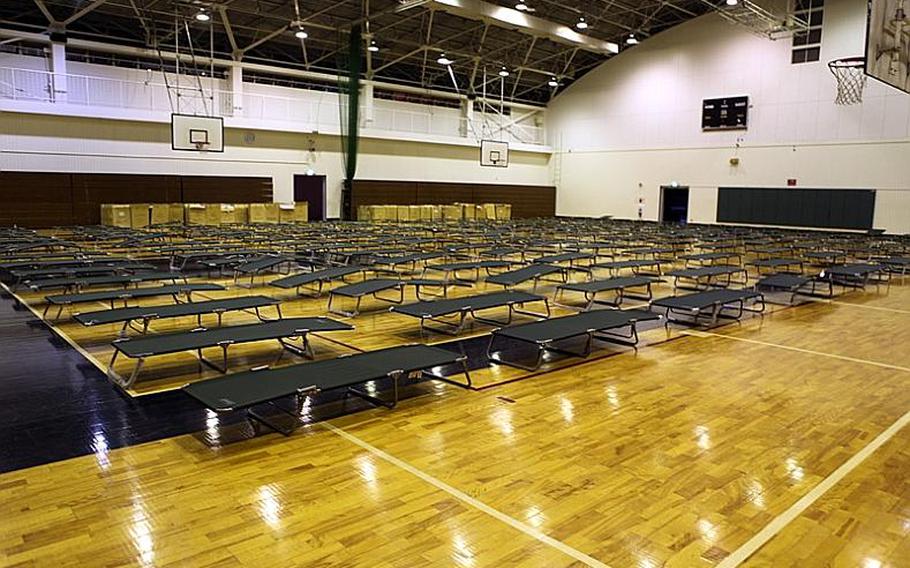 YOKOTA AIR BASE, Japan — About 400 base residents were evacuated from their homes Tuesday evening after flooding in three apartment towers caused a widespread power and water outage on the east side of the base.
Base officials said Wednesday that the outage in some sections of the east side would likely continue through Thursday morning.Residents in towers 4303, 4302 and 1563 were forced to leave their buildings because they also have no running water, which is needed to operate the fire suppression systems, Yokota spokeswoman Capt. Tania Bryan said.
"It's a fire-safety precaution," said Bryan, who added that base officials were hopeful residents in the three buildings would be able to return Wednesday evening. The other apartments and townhouses on the east side still have running water, she said. Evacuees had the option of taking shelter at the base gymnasium, where 400 cots were set up. Base officials said they also were trying to arrange temporary lodging in empty base apartment buildings with power. Residents who wished to stay at a military hotel or out in town, would have to do so on their own dime, officials said.
"It's been hard without power," military spouse Eric Crandell said Tuesday evening at the gym as workers prepared the temporary shelter.
Crandell and his wife and two children were evacuated from building 4302 on Tuesday by an assemblage of commanders and first sergeants who combed the apartment towers to relay the mandatory evacuation notice.
"The base response has been fantastic," Crandell said.
Those same commanders and non-commissioned officers likely will be responsible for notifying residents when they can return to their homes, Bryan said.
Earlier Tuesday, base officials anticipated restoring power by the early evening, but problems persisted. It was unclear Tuesday evening what was delaying the restoration effort, Bryan said.
The power outage started late Monday afternoon when heavy rains built up in the basement of two east-side towers causing the electrical systems to malfunction, she said.
The outage then spread to other east-side homes throughout Monday night. Base officials shut down power on the entire east side Tuesday as they continued trying to fix the problem in the towers. The restoration effort caused the rest of the base to lose electricity for a short period Tuesday afternoon. It was unclear when the water outage in the three apartment towers began.
It was also unknown at 8:30 p.m. if schools on the east side would be open for summer classes Wednesday.
Meanwhile, some families on the east side who were not forced to evacuate packed up Tuesday night to stay with friends to escape the brutal July heat in their powerless homes.
"There's no way I'm staying here," said Kendra Weir, whose first-floor apartment in building 4301 flooded Monday night and remained without power.
Weir, whose husband is currently deployed to Iraq, spent Tuesday night throwing away hundreds of dollars worth of groceries from her refrigerator and freezer before leaving.
_