First Army Wellness Center in South Korea offers health assessments, nutrition coaching
by
Kim Gamel
March 27, 2019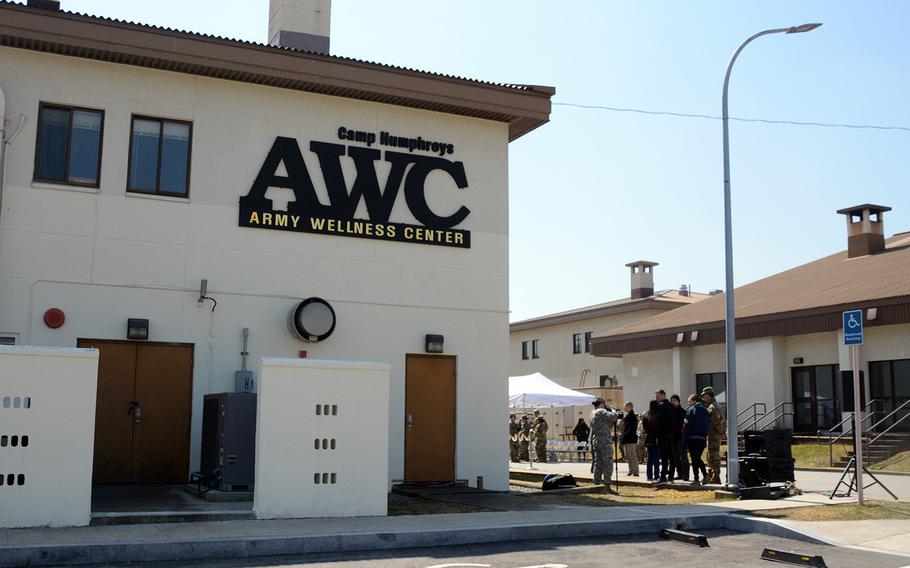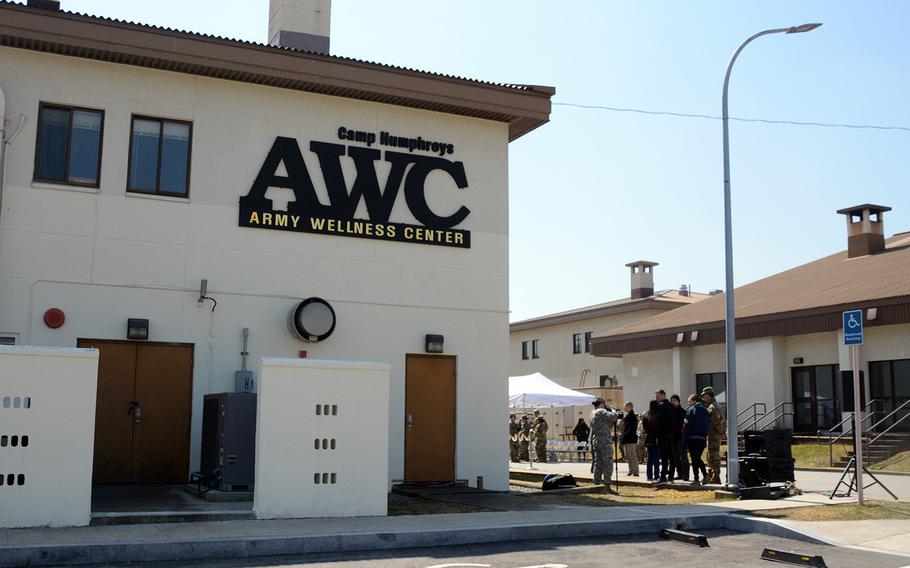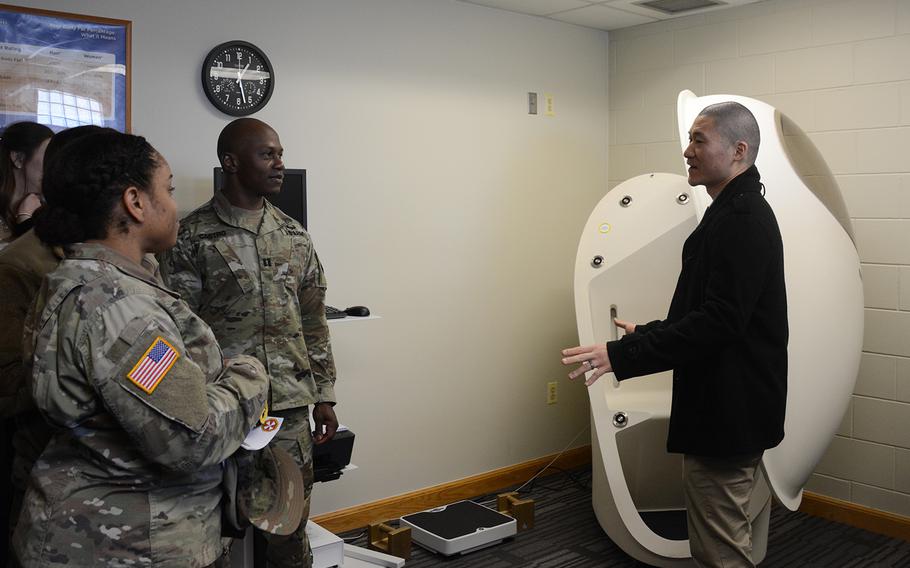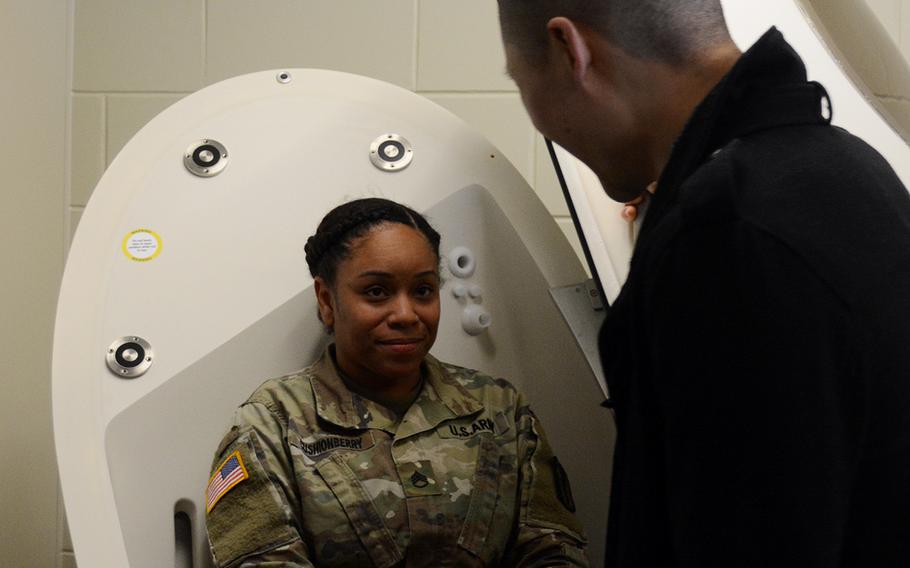 CAMP HUMPHREYS, South Korea — The first Army Wellness Center in South Korea has opened at Camp Humphreys, with state-of-the-art equipment to provide a more well-rounded approach to mental and physical fitness for soldiers and their loved ones.
The facility, one of 35 Army Wellness Centers around the globe, opened this month as the military grapples with rising concerns about stress and obesity among the troops.
It provides services including physical fitness and health assessments, coaching on nutrition, general wellness and stress management as well as tobacco prevention programs.
"Army life can be really stressful, and oftentimes can be unpredictable. These factors can have a direct impact on a soldier and their family's lifestyle and associated health," Col. Derek Cooper, commander of the 65th Medical Brigade, said Friday at a ribbon-cutting for the facility.
"Therefore, this Army Wellness Center has multiple integrated approaches to reduce the toll and to build resiliency by showing people how to take preventative approaches to health issues," he added.
The wellness center boasts high-tech equipment, including a space-like BOD POD that measures body fat and muscle while people sit inside. There's also a stress management room with a massage chair and bio feedback software to help measure and control breathing and heart rates.
It's on the first floor of building 578 in the old section of Camp Humphreys, a sprawling base in the rural area of Pyeongtaek. The base population has expanded three-fold to more than 30,000 in recent years. It was expanded as part of a long-delayed relocation plan to move most U.S. military forces south of Seoul.
Services at the wellness center are available to soldiers, family members and other Department of Defense ID card holders free of charge, but by appointment only. There are only three permanent employees.
Capt. Ariel Castro, 34, who is based at Humphreys with Special Operations Command, Korea, said he's excited about the holistic approach offered by the wellness center, which complements the usual routine of gym workouts and rigorous physical training regimes.
"You have another place to train and to learn about nutrition," he said, adding he wished it was closer to the newer, more populated section of the base. "But I think it's definitely a good resource to have on the peninsula."
The center's director, John Sim, said the staff also will provide accountability by encouraging follow-up appointments and one-on-one guidance for clients. He said the wellness center has had more than 200 visitors since becoming fully operational on March 1.
"That is something that you can't even really get in the civilian world that easily. Definitely not for free," he said Friday.
Some 28,500 U.S. servicemembers are stationed in South Korea, which remains technically at war with the North after their 1950-53 conflict ended in an armistice instead of a peace treaty.
gamel.kim@stripes.com Twitter: @kimgamel
Camp Humphreys Army Wellness CenterLocation: Camp Humphreys, Building 578, first floor.
Hours: 8 a.m. to 4 p.m., Monday through Thursday; 8 a.m. to noon, Friday. Closed on federal holidays; by appointment only.
Classes: Meals in Minutes, Upping Your Metabolism, Healthy Sleep Habits, Fueling for Health, Stress Management
Information: www.facebook.com/CampHumphreysAWC/; DSN 315-737-5758; commercial 05033-37-5758