Filmmakers seek Yokota airmen to serve as extras in 'Fukushima 50,' starring Ken Watanabe
by
Seth Robson
January 18, 2019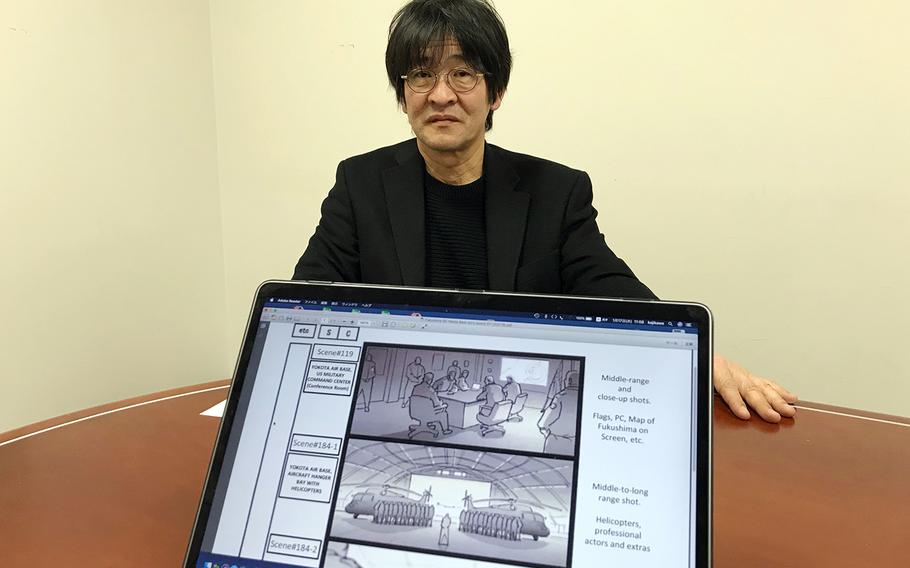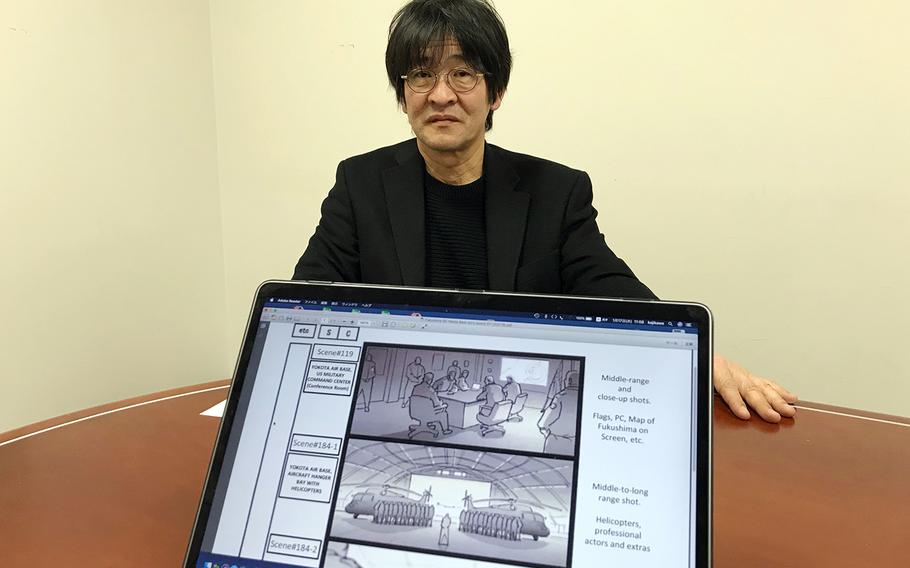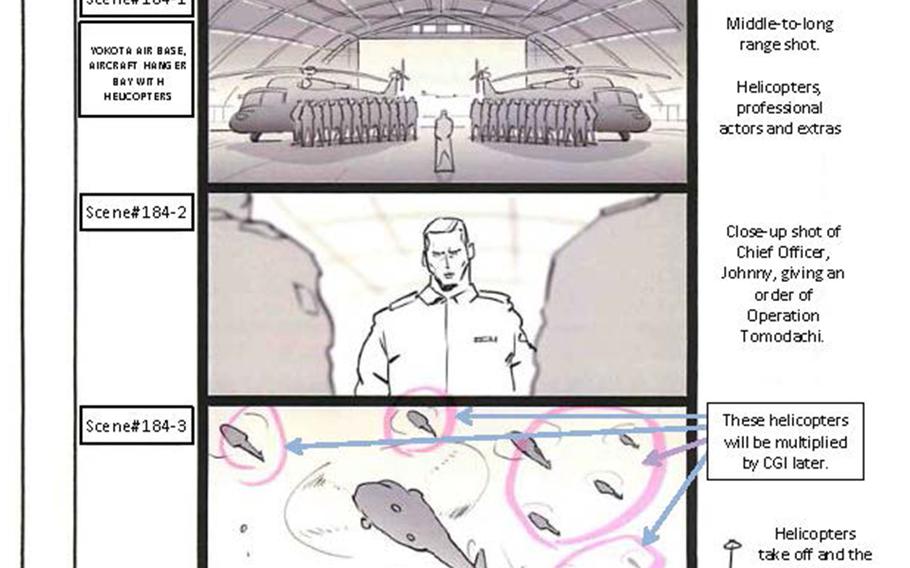 YOKOTA AIR BASE, Japan — The Air Force has authorized its servicemembers to appear in a Japanese movie about the response to the Fukushima Daiichi nuclear power plant disaster that will include scenes shot at the home of U.S. Forces Japan later this month.
"Fukushima 50," which stars Academy Award nominee Ken Watanabe ("Inception," "Letters from Iwo Jima") and Koichi Sato, tells the story of powerplant workers who mounted a heroic effort to bring the damaged reactors under control after they were struck by a massive earthquake and tsunami in March 2011.
Twenty airmen contacted filmmakers after Yokota posted an advertisement seeking extras on its official Facebook page this week, producer Nobuyuki Kajikawa said during a visit to the air base Thursday.
Another 20 airmen are needed for scenes that will be shot in a hangar, conference room and outside on Jan. 28, he said.
The film, due for release next year, is based on the 2012 nonfiction book "On The Brink: The Inside Story Of Fukushima Daiichi," by Ryusho Kadota.
The Yokota scenes relate to a fictional subplot that focuses on the relationship between one of the powerplant workers and a childhood American friend. The American character takes part in Operation Tomodachi, the U.S. disaster response that involved 24,000 U.S. servicemembers, 189 aircraft and 24 ships.
About 70 filmmakers will be at Yokota during the shoot along with the movie's stars.
Illustrations showing the scenes to be shot at Yokota include airmen standing in formation in a hangar, a command center meeting of military officers and helicopters swarming in the sky.
Filming will involve only two helicopters with special effects used to make the scene more exciting, Kajikawa said.
The project is a personal one for the 57-year-old film producer. At the time of the earthquake he was making another movie – "Space Brothers" – about sibling astronauts, he recalled. The project was put on hold and he ended up working as a volunteer in Miyagi prefecture, where thousands drowned or lost their homes in the tsunami, he said.
"I saw so many American soldiers helping the citizens and I appreciated it," he said.
The advertisement seeking extras states they'll be paid $120 for eight hours with overtime if it takes longer. Lunch will be provided. If it's raining, the filming will move to Jan. 29.
Those selected must be on leave or in off-duty status during filming and should bring their Airman Battle Uniforms and a flight suit, if possible, along with a backpack, cap and sunglasses. They should also bring an Air Force form 3902 – "application for off-duty employment" signed by their supervisor, commander and the legal office.
Military personnel can't participate if they are under "current flagging action" or pending adverse personnel action, the advertisement states.
People interested in acting should email the production company at kadokawadaiei.studio@gmail.com.
robson.seth@stripes.com Twitter: @SethRobson1