Fight Gone Bad charity event does good at Kadena
by
Matt Orr
September 18, 2011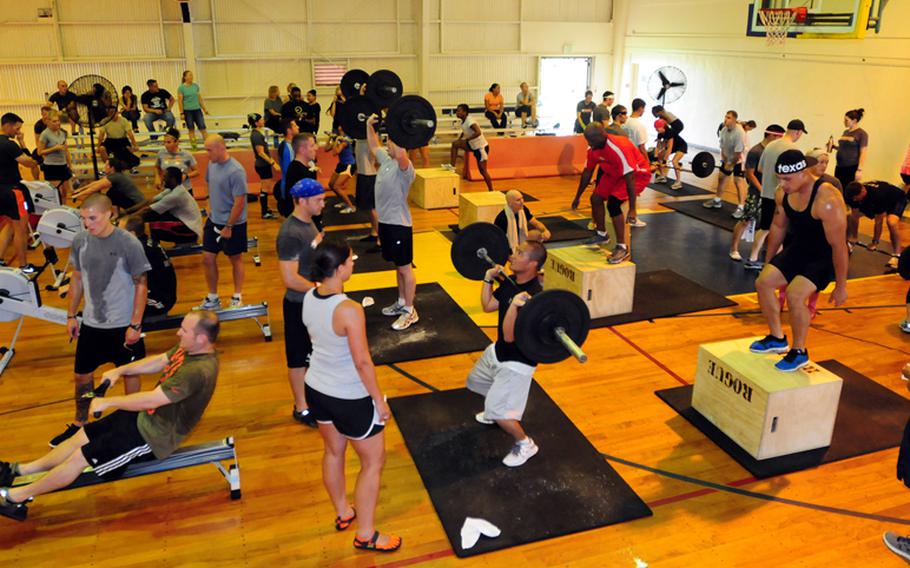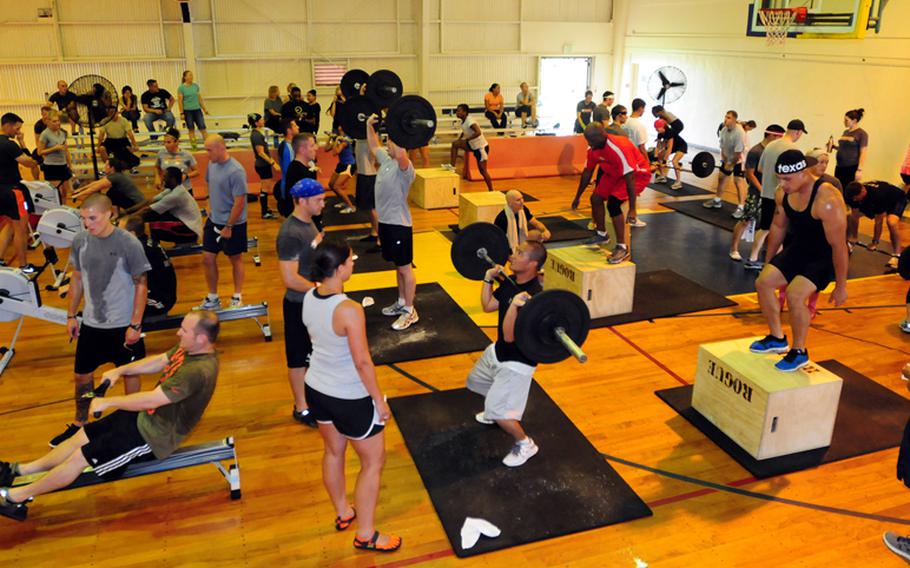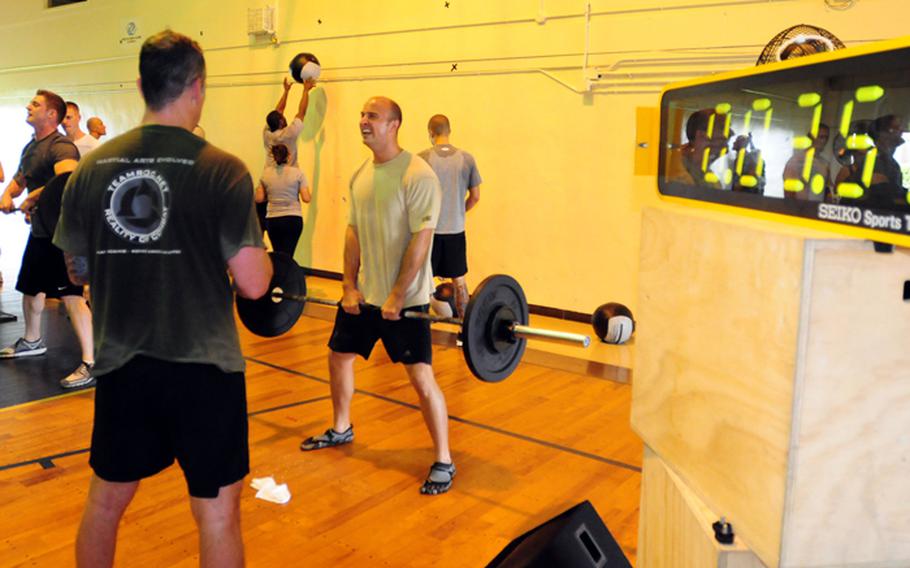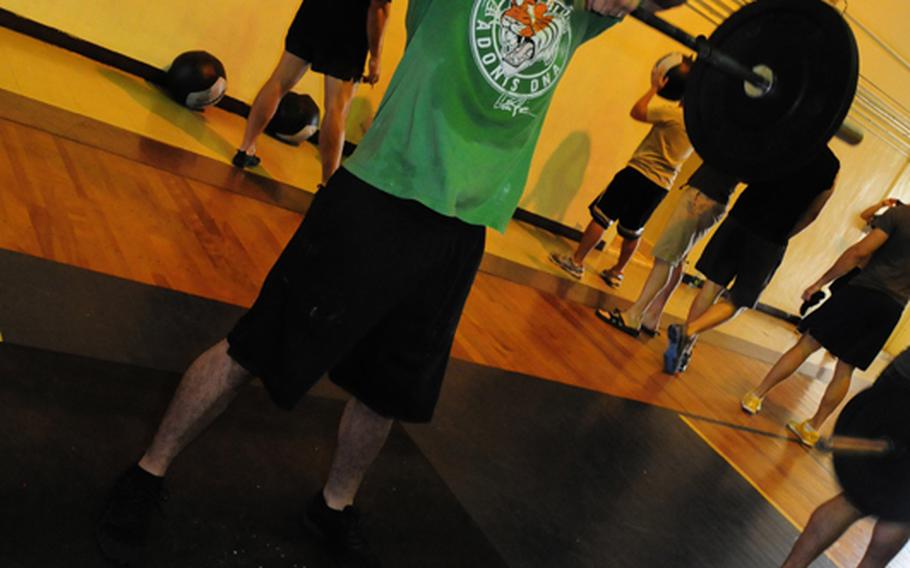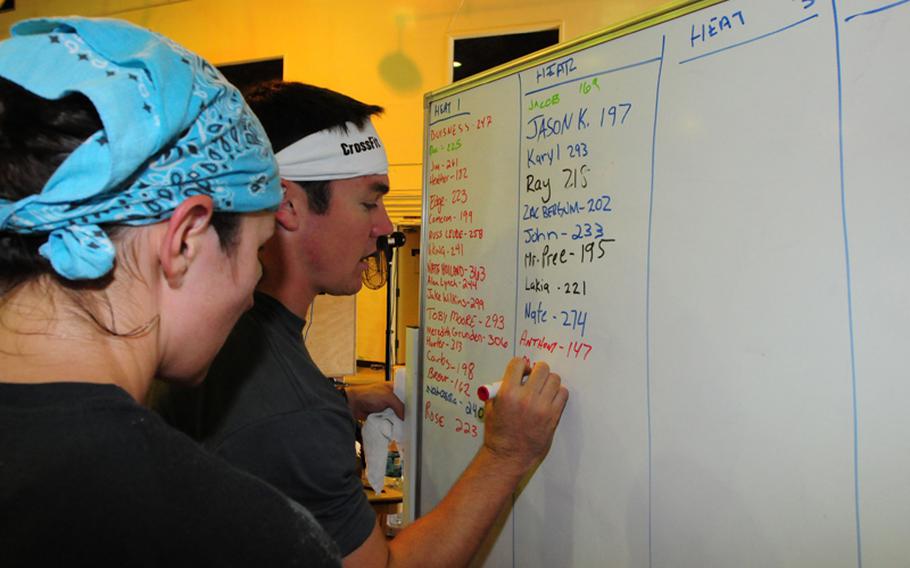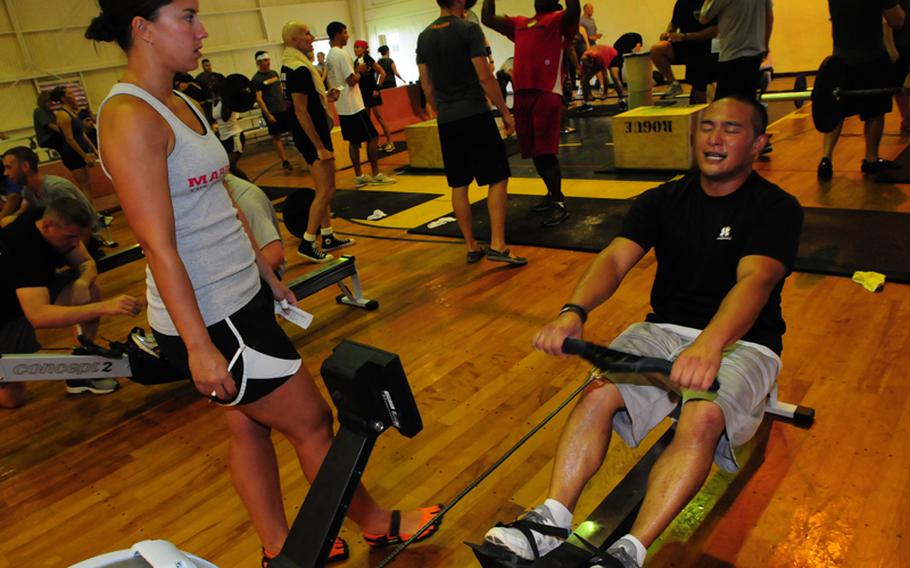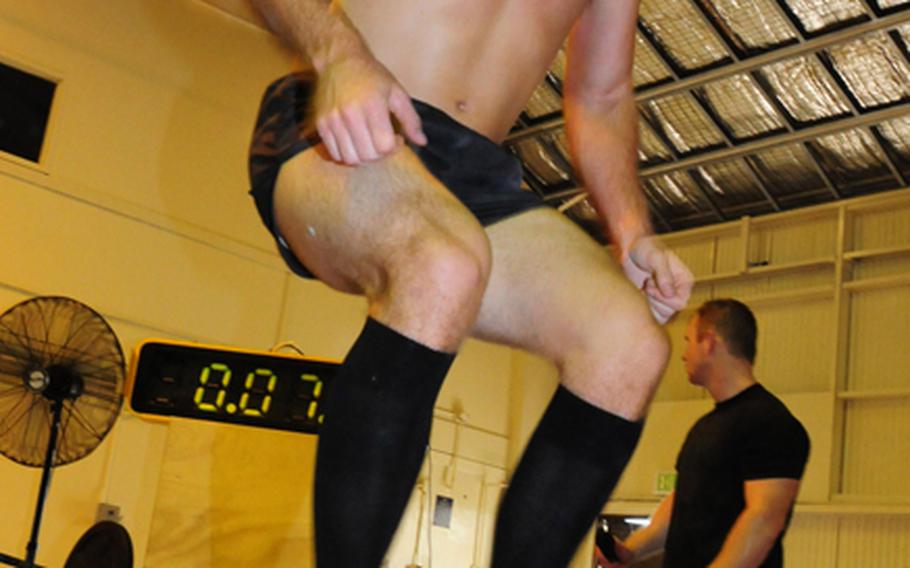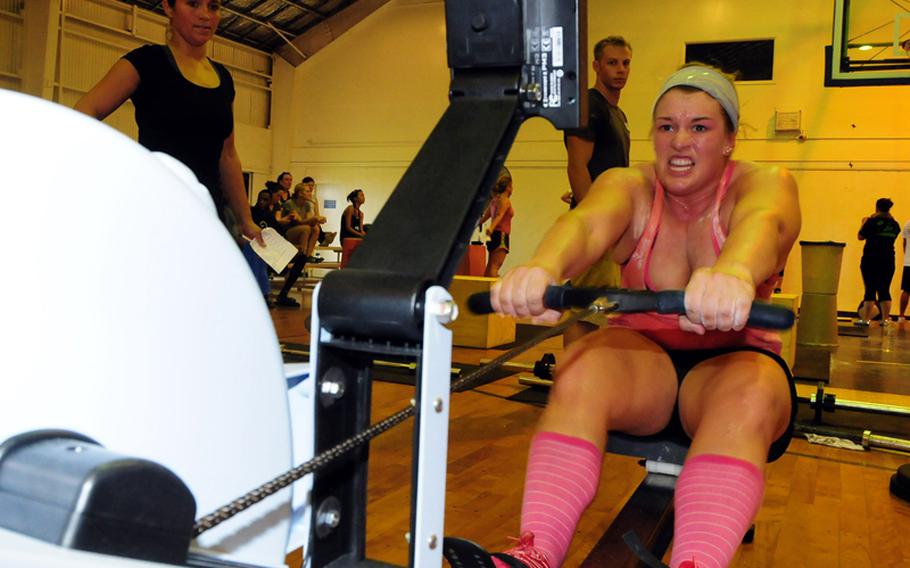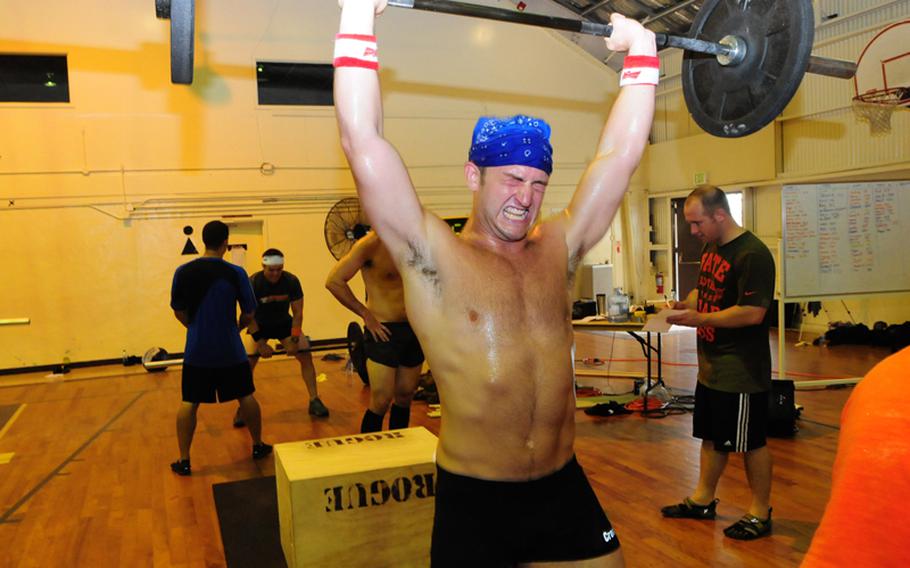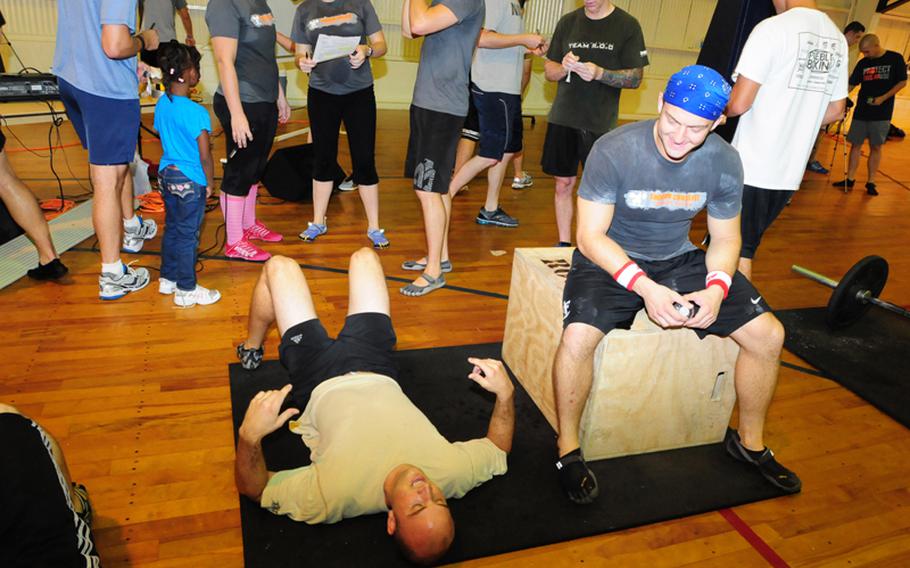 KADENA AIR BASE, Okinawa — The O'Connor Gym on base was transformed into house of pain Saturday as 76 athletes took part in Fight Gone Bad to help raise money for charity.
Fight Gone Bad is a Crossfit workout where participants move between five exercise stations at one-minute intervals.
With dozens of fans cheering them on, the participants thrusted a 20-pound ball to a 10-foot target, pumped out 75-pound deadlift high pulls and 75-pound push presses. They also performed 20-inch box jumps and worked out on a rowing machine.
The workout — designed to simulate a 15-minute mixed martial arts fight with a one-minute break after each 5-minute round — has become a sort of measuring stick for a Crossfit athlete's cardio and strength capabilities.
Crossfit affiliates from around the world have raised more than $2 million for the Special Operations Warrior Foundation, Crossfit Kids and Camp Patriot. Saturday's event raised more that $9,000, according to event coordinator Air Force 1st Lt. Ashley Jensen.
"Today was unbelievable and went way beyond my expectations," Jensen said after the event.
For the participants, the event was more than simply doing a 17-minute workout.
"Fight Gone Bad is a great program and we can't do enough for our fallen soldiers and their families," said Technical Sgt. Jeremy Collert. "This is a great way to give back to them."