Fear of toxic gases closes mountain hiking trails
by
T.D. Flack
June 23, 2010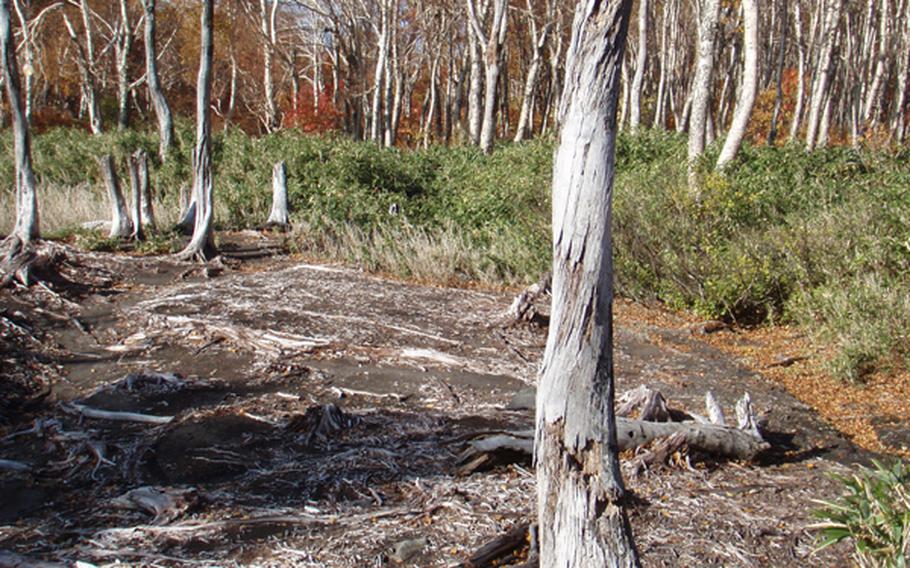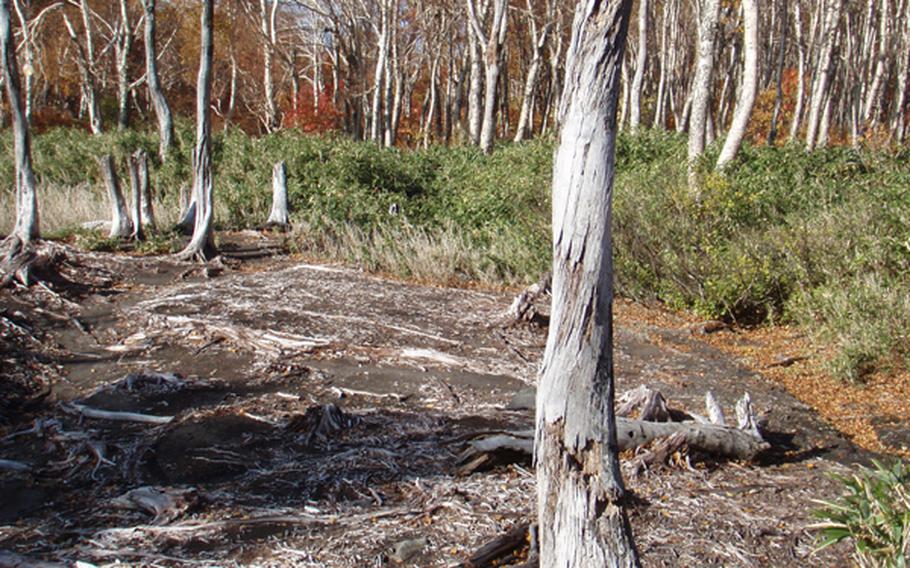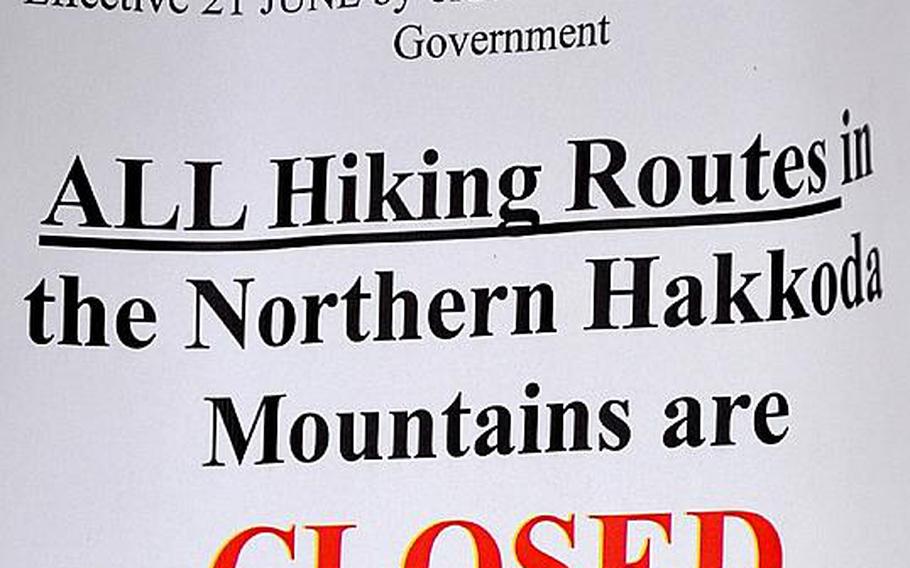 MISAWA AIR BASE, Japan — Base officials have postponed group tours to a popular hiking destination as Japanese authorities investigate the death of a teen who they believe inhaled toxic volcanic gases there Sunday.
Officials with the Aomori prefectural disaster prevention division said they've closed the Hakkoda mountain range trails while the death of the 13-year-old Japanese girl is investigated.
According to local news reports, the girl and members of her family were searching for wild vegetables off the marked trails near the Sukayu hot springs on Otake Mountain when they were believed to have inhaled the gas.
Ronald Stark, Misawa's Outdoor Recreation program coordinator, said the mountain and others in the range are popular year-round among base hikers.
Misawa personnel are warned of the dangers on the active volcanoes, and tour groups hike past so-called dead zones, areas where gases such as hydrogen sulfide have killed all vegetation. They're told to stay on the trails and to avoid low-lying areas, which may have pockets of the gas, Stark said.
The last gas-related fatalities on the range occurred in 1997, when three Japan Ground Self-Defense Force personnel died. One member fell into a low-lying area — called a gas hole — and two of his peers who attempted to rescue him also died, according to prefectural officials.
Lt. Col. Scott Hartwich, commander of Misawa's 35th Aerospace Medicine Squadron, said hikers should watch out for symptoms such as an irritated throat or eyes and difficulty breathing.
The first course of action, Hartwich said, would be heading uphill, as the pockets of gas are heavier than air and cling to the lower depressions.
If a hiker were to collapse, the hiker should be carried to a greater elevation before providing first aid, Hartwich said.
"Get 'em out of that stuff," Hartwich said, "and head for higher ground."
---
---
---
---