Far from home and on lockdown, Army mariners celebrate service's 245th birthday in Japan
by
Theron Godbold
June 15, 2020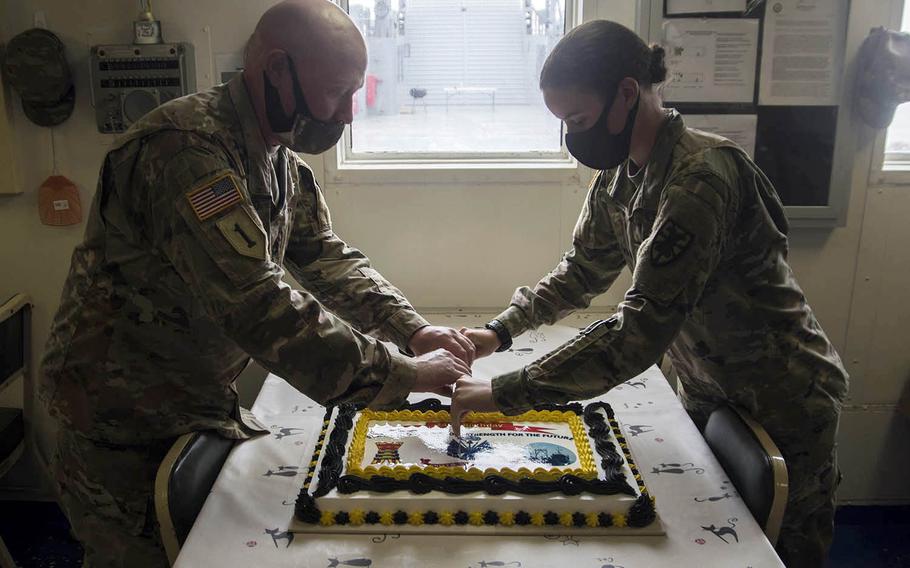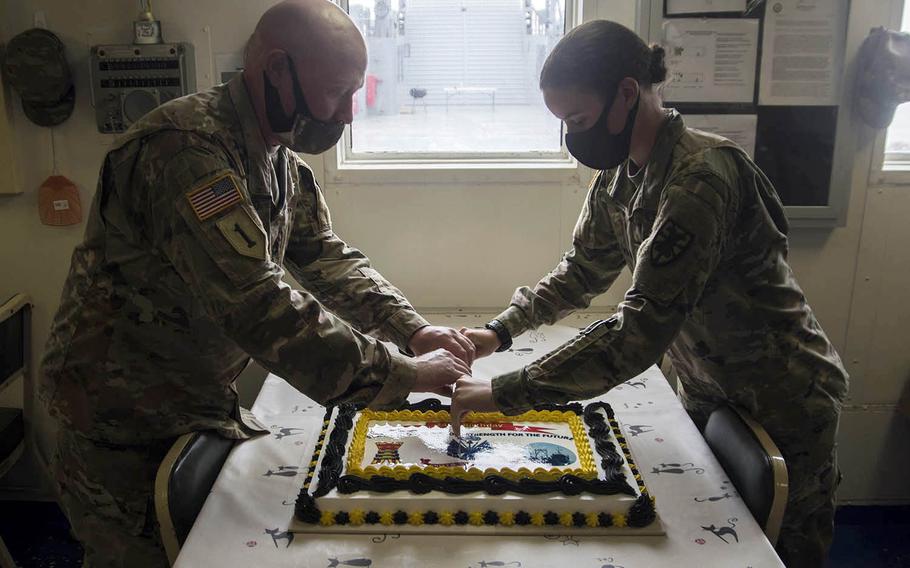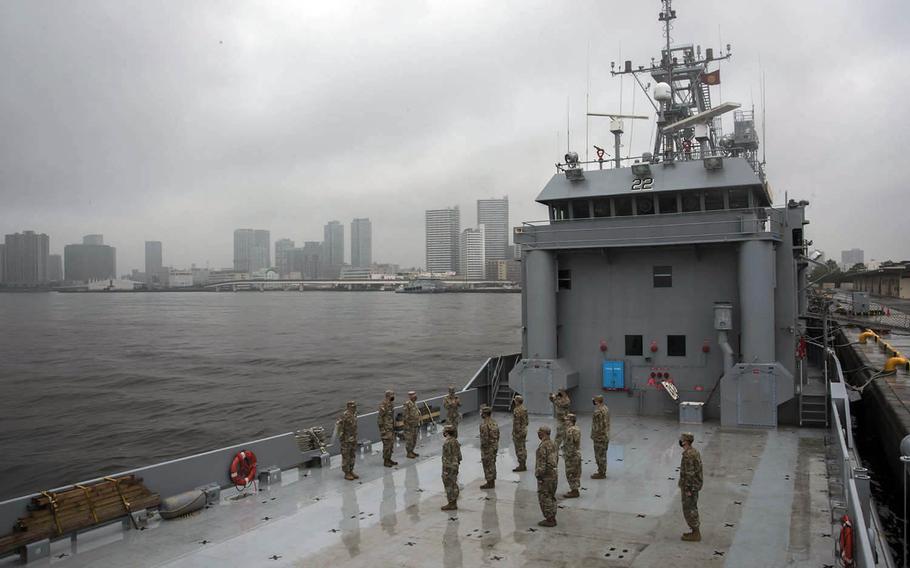 Stars and Stripes is making stories on the coronavirus pandemic available free of charge. See other free reports here. Sign up for our daily coronavirus newsletter here. Please support our journalism with a subscription.
YOKOHAMA, Japan — Rain and drizzle did little to dampen the spirits of 14 mariners aboard the U.S. Army Vessel Harpers Ferry who celebrated the service's 245th birthday Sunday.
Six thousand miles from home and locked down at Yokohama North Dock, an Army installation on Tokyo Bay, because of the coronavirus pandemic, the crew celebrated with a family-style barbecue featuring shrimp kabobs and the promotion of two of their own.
"It feels good," said Spc. Colin Ricker, 25, of Greenville, Tenn., after being promoted. "It makes you feel like you're a part of history."
The Harpers Ferry – not to be confused with the Navy landing ship dock of the same name – is on a short mission from Okinawa, where it's deployed from its homeport, Joint Base Langley-Eustis, near Newport News, Va. The Army's Harpers Ferry is a 173-foot-long vessel classified as a landing craft and used to quickly transport equipment and troops to shore.
Its commander, Warrant Officer Marcus Corum, 31, from Lexington, Ala., said events like this are a great way to raise morale, especially during a lockdown.
"Days like today are special," he said. "It gives us a reason to celebrate and not worry about work. We are here day by day but today is different, we can put [the coronavirus] aside and have a little celebration."
The Harpers Ferry is the only manned Army vessel at Yokohama North Dock, but two other vessels there are expected later this summer.
"Even as small and informal as it is the crew gets to see, this is what we do and how we celebrate," Corum said. "And this is how we keep our legacy going forward."
godbold.theron@stripes.com Twitter: @GodboldTheron