Family of Japanese woman abducted by North Korea seeks US help to bring her home
by
Seth Robson Hana Kusumoto
August 26, 2020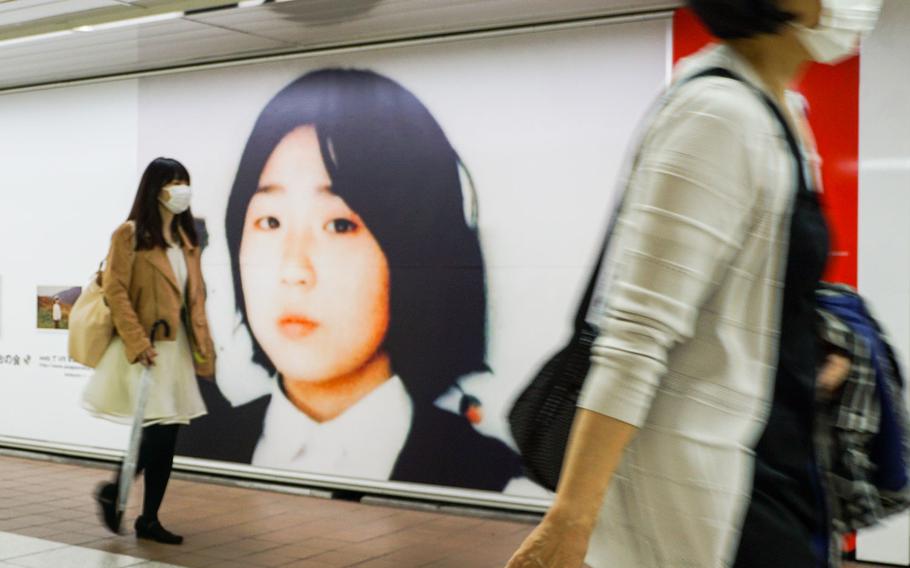 TOKYO — The family of a Japanese woman who was abducted by North Korea 43 years ago asked America to help get her back during a meeting Tuesday with a top U.S. diplomat in Tokyo.
Megumi Yokota's family, including her mother, Sakie Yokota, and younger brothers Takuya and Tetsuya, met acting Charge d'Affaires Joseph Young at the U.S. ambassador's residence in Tokyo, according to local media.
Megumi Yokota was 13 years old when she was abducted in 1977 on her way home from school in Niigata prefecture. She's one of at least 17 Japanese nationals thought kidnapped by the North Koreans in the 1970s and 1980s, usually from remote spots on the west coast, and taken to Pyongyang to train spies in Japanese language and culture.
Yokota's family thanked Young for his condolence message and another from President Donald Trump after the June death of Megumi's father, Shigeru Yokota, the Asahi newspaper reported. The family asked for U.S. help to secure her return and that of other abductees as soon as possible because their families are getting old, Sakie Yokota told reporters after the meeting, according to NHK.
"At an event honoring the legacy of Mr. Shigeru Yokota, I thanked his widow, Sakie Yokota, and the entire family for the decades they have spent seeking justice for Megumi and all other abductees," Young wrote Tuesday on Twitter.
"We remain steadfast in supporting the families of abductees in every possible way," he said.
A group working for the abductees' return visits the U.S. every year to ask for help but hasn't done so this year because of the coronavirus pandemic, Mainichi Shimbun reported.
kusumoto.hana@stripes.com Twitter: @HanaKusumoto
robson.seth@stripes.com Twitter: @SethRobson1