Family members take part in annual Walk to Remember
---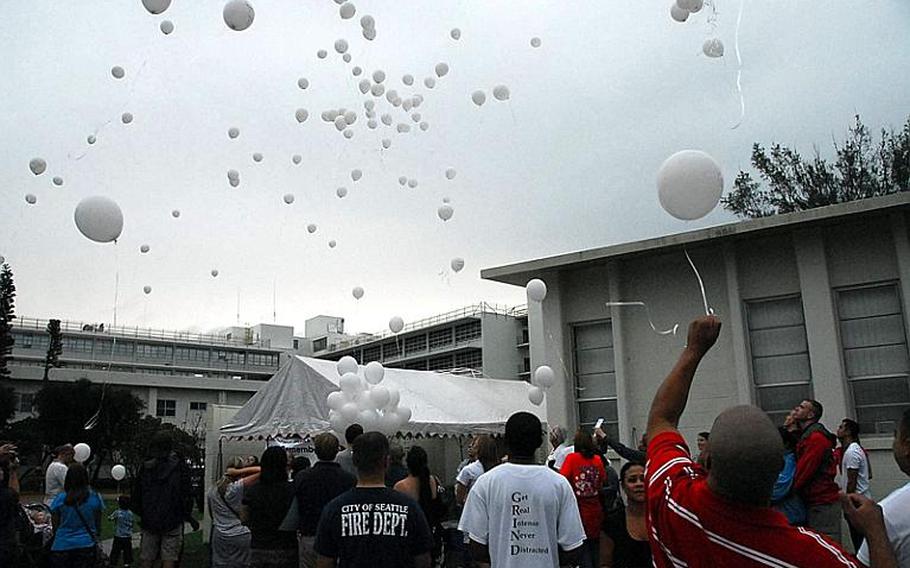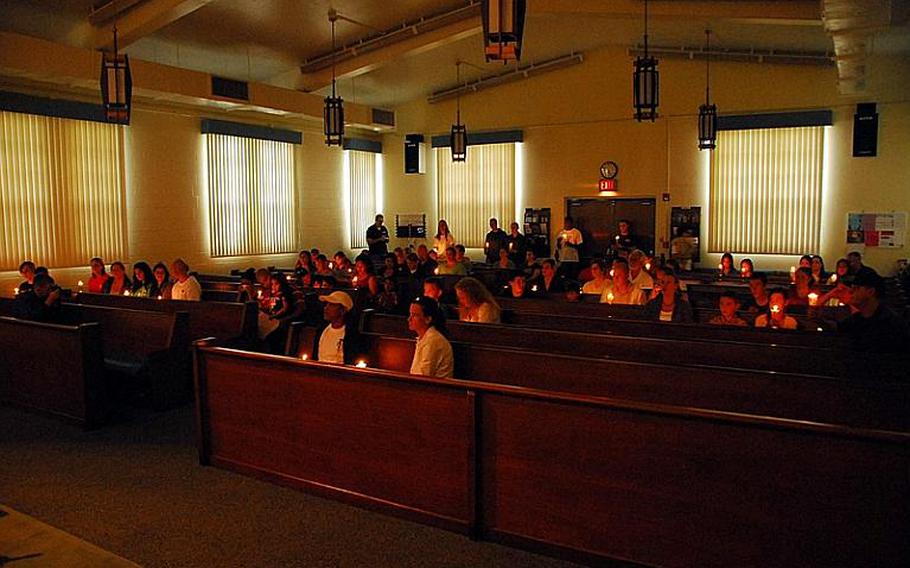 CAMP LESTER, Okinawa — Dozens of family members gathered at the base chapel Saturday evening for the Third Annual Walk to Remember.
The walk is held each year as a way of healing and remembrance for parents who have lost babies during pregnancy or soon after giving birth.
In past years, attendees walked to the seawall and then released balloons with the names of their children. But inclement weather this year led to the cancellation of the walk, and the balloons were released outside the chapel after parents wrote names, thoughts, and prayers on them.
"Memorial services like this are great," said Marine Corps Chief Warrant Officer 2 Juan Barrot, who lost a daughter very soon after childbirth in 2006. "In the past we would visit her grave on her birthday, but obviously we can't do that here, so we'll keep coming to this every year while here on Okinawa."
During the service, candles were lit, poems were read, and prayers were said.
"We hold this event so that parents who have experienced a loss, can remember that their loved ones have gone, but are not forgotten," said Chaplain Lt. Cmdr. Samuel E. Ravelo. "It gives the parents an opportunity to meet others who gone through and experienced similar losses to them."
For more information about the Walk to Remember or the perinatal support group, which meets on the last Friday of every month, contact Lt. Chantel Hurwitz at angelbabies.okinawa@gmail.com, or visit their Facebook page by searching "angel babies Okinawa."
---
---
---
---