F-16s make emergency landing at Korean airport
---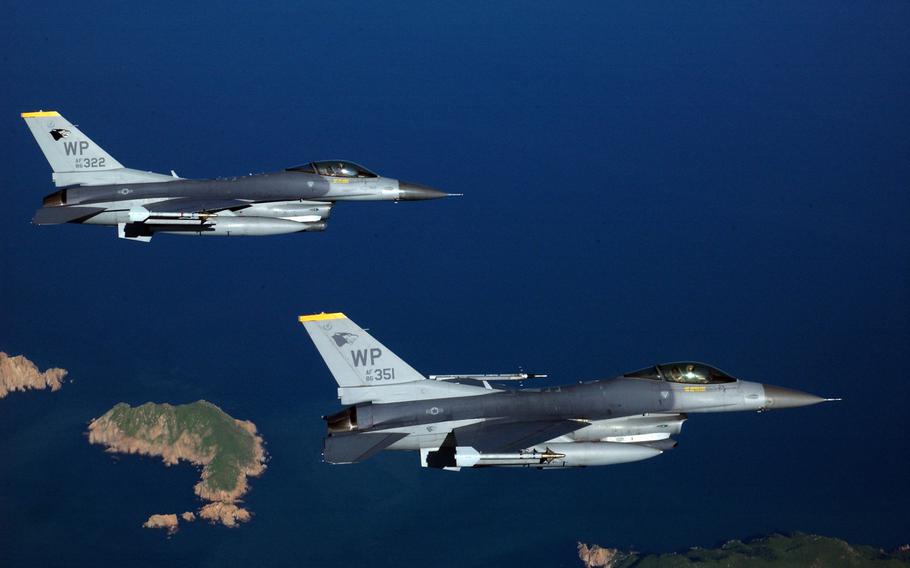 Two Kunsan Air Base fighter jets made an emergency landing Tuesday at a South Korean commercial airport after one experienced a sudden engine malfunction, 7th Air Force officials said Wednesday.
The F-16 jets landed at Muan International Airport at around 3:30 p.m., officials said. The jets were training over Jeolla-do, in South Korea's southwest, when the malfunction occurred an hour after they took off from Gunsan Airport, Air Force officials said.
The pilots landed safely and the planes emitted no toxic substances while landing, officials said.
Some media accounts reported a fuel leakage; however, Air Force officials said Wednesday that the planes released fuel as a standard precaution for an emergency landing.
U.S. Forces Korea is conducting an investigation into the incident, officials said.
---
---
---
---