F-16 ends up off runway while landing at Osan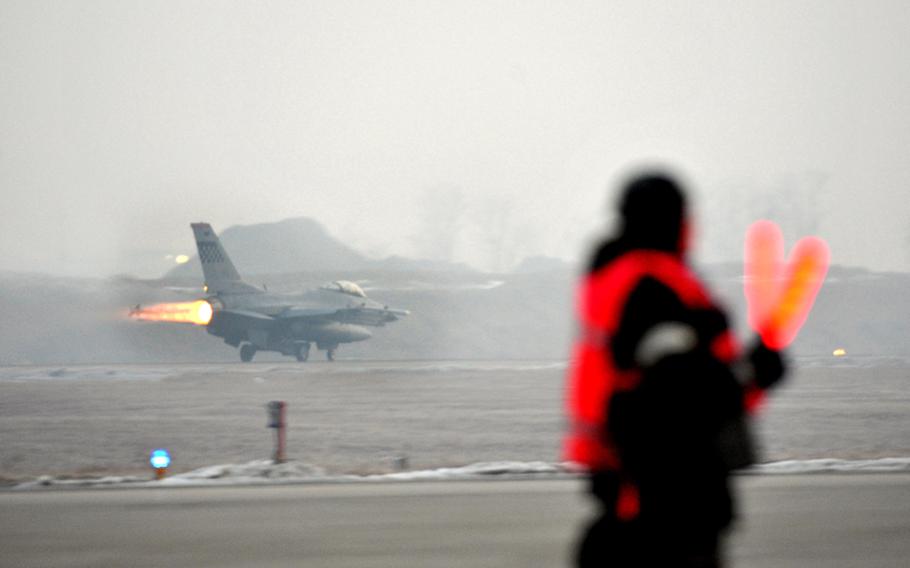 OSAN AIR BASE, South Korea — An F-16 ended up off the runway surface while attempting to land at Osan Air Base on Tuesday.
The pilot was recovered safely from the scene, while the aircraft remained off the side of the runway, said a statement from the 51st Fighter Wing.
An investigation into the incident is under way. Osan was being buffeted by high winds at the time.