F-16 damaged but pilot who ejected has been released in good condition, Air Force says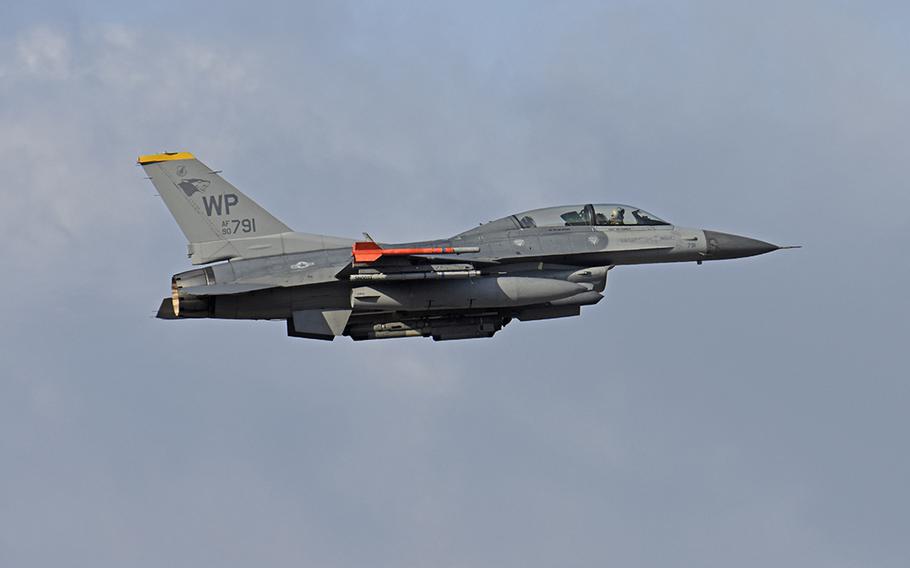 SEOUL, South Korea — An F-16 pilot who was injured when he ejected at Kunsan Air Base has been released from the hospital, but the aircraft was damaged, according to the Air Force.
The Fighting Falcon pilot from the 8th Fighter Wing suffered minor injuries when he ejected during a landing after a routine sortie on Monday.
He was released in good condition, the 8th Fighter Wing said Wednesday in a press release.
The aircraft sustained damage, but no other base assets or property were damaged, it added.
Flying operations also resumed Wednesday after a 24 hour runway closure to verify it was safe for the use of all personnel and assets, according to a press release.
The 8th Fighter Wing initially said the runway had reopened at about 3 p.m. on Tuesday. The incident occurred at about 3:30 p.m. on Monday.
Public affairs officials couldn't immediately be reached for further comment.
"We are flying today because we have confidence in our maintainers and our pilots to execute the mission," wing commander Col. Tad Clark said in a statement.
The 8th Fighter Wing, which is based at Kunsan, has two fighter squadrons that perform air and space control roles including counter air, strategic attack, interdiction and close-air support missions.