Expert: Chemicals found on Okinawa likely not Agent Orange
By
Travis J. Tritten tritten.travis@stripes.com
August 15, 2013
---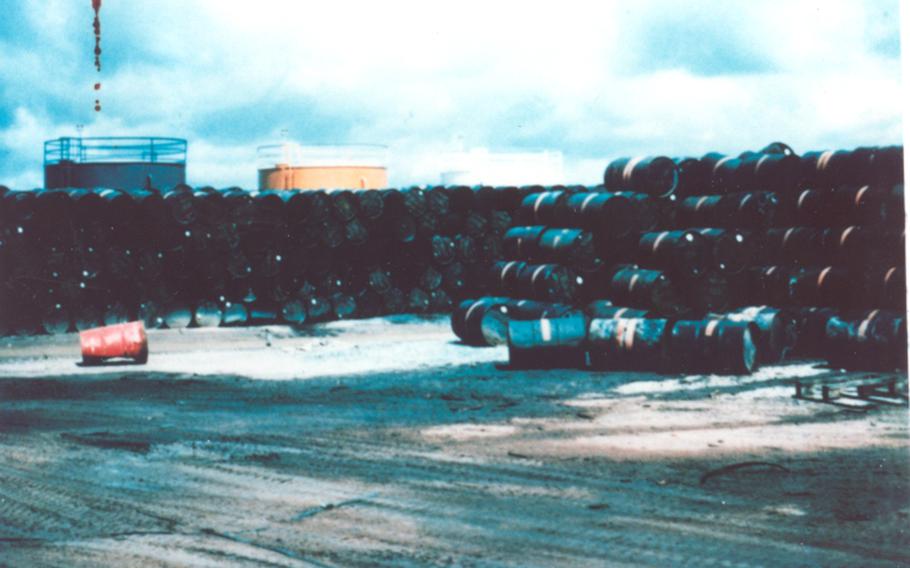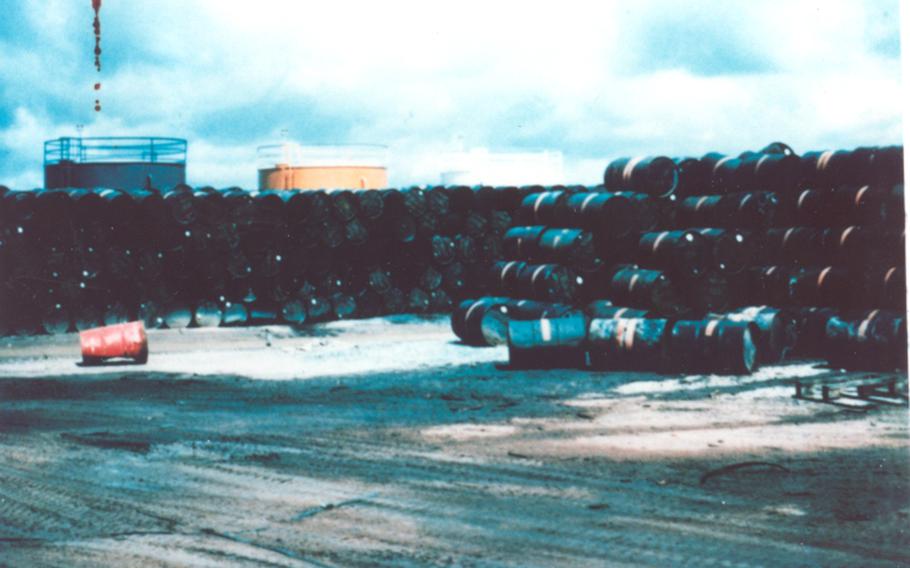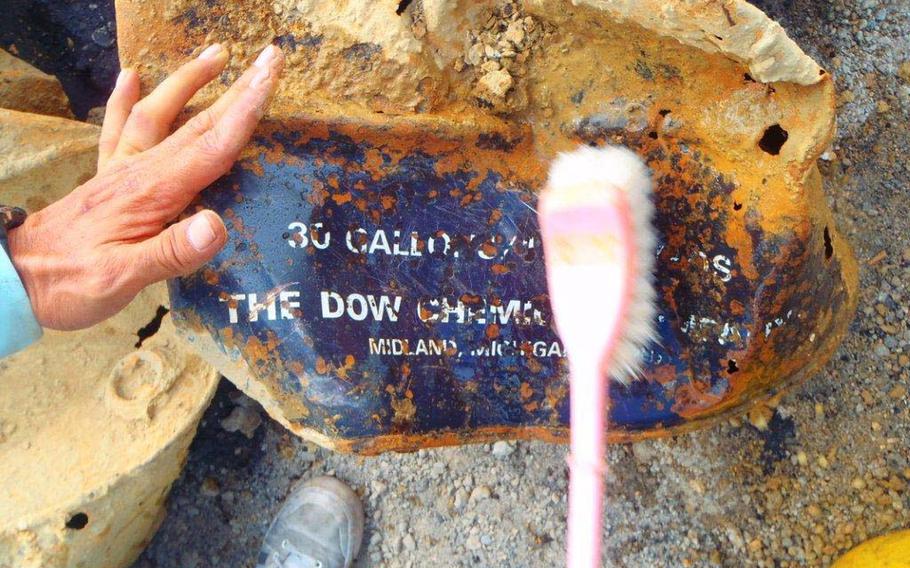 CAMP FOSTER, Okinawa — Chemical barrels recently unearthed on former U.S. military land on Okinawa most likely contained military maintenance shop and hospital waste, not Agent Orange as many feared, according to an American expert on the herbicide.
About two dozen rusted Dow Chemical Company barrels found under a soccer field in Okinawa City appear to be part of a former landfill used by Kadena Air Base for solvents as well as burnt plastic and other waste, according to Alvin Young, a retired Air Force colonel and Department of Defense consultant who has studied tactical herbicides for 30 years.
Young, who assisted with a military investigation of similar Agent Orange claims at U.S. bases in South Korea in 2011, reviewed soil test data from the Japan Ministry of Defense and Okinawa City at the request of Stars and Stripes.
The discovery of the barrels in June stoked Agent Orange fears on Okinawa following a series of Japanese media reports quoting American veterans claiming to have handled, sprayed and buried the dangerous substance while deployed to the island decades ago.
"The 30-gallon drums likely contained degreasing solvents, and are what we referred to as 'Stoddard solvents,' " Young wrote in an email to Stars and Stripes. "These degreasing solvents were routinely used in the aircraft and motor vehicle maintenance shops."
The United States has repeatedly denied that Vietnam-era tactical herbicides — which have been linked to severe illness and birth defects — were ever present on Okinawa bases. Young conducted a DOD-commissioned study in January that debunked the veteran claims published by the newspaper.
Still, Japanese testing this summer of the soil and water at the site where the barrels were found appeared to provide some evidence for defoliants. The Japan Ministry of Defense and the Okinawa City government both tested the site and issued separate independent reports last month showing the presence of the dangerous pollutant dioxin and a key component of military tactical defoliants called 2,4,5-trichlorophenoxyacetic acid.
But Young said the reported dioxin appeared to come from ash produced from burning waste at low temperatures and most likely contained residue from burnt plastic. It is likely both labs mistakenly reported the 2,4,5-T component of Agent Orange because the chemical would have degraded in the soil over the years and broken down into a different substance, he said.
Meanwhile, other trace chemicals found at the site show the 30-gallon Dow drums were probably filled with discarded solvents commonly used in the 1980s for aircraft and vehicles as well as waste from military hospitals and dining facilities, according to Young.
"Large amounts of waste solvents were generated each year at many Department of Defense installations," Young wrote. "Standard practice at these sites up through 1988 was to discard spent solvents via burial."
South Korean researchers also initially misreported the presence of 2,4,5-T during the investigation of Agent Orange at Camp Carroll two years ago, according to Young. The U.S. military and Korean government spent millions of dollars and found nothing after investigating claims by three former soldiers that barrels of the defoliant were buried on the Army base in the 1970s.
However, Japan's Ministry of Defense said Wednesday that it still believes test results from last month showing the presence of a key Agent Orange ingredient are correct despite Young's opinion. The ministry and Okinawa City say the tests prove a type of herbicide is present, but have stopped short of saying that it is U.S. military tactical defoliants.
"It is difficult to say anything decisive at this time. What is for certain is that the sampling tests detected 2,4,5-T," said a spokesman for the ministry's Okinawa Defense Bureau.
The soccer field where the barrels were discovered was transferred from the Air Force to Okinawa in 1987. The U.S. military is not required to clean up polluted sites when returning land to Okinawans.
Pollution on former military sites is not uncommon on the island, but any discovery of Agent Orange or the other tactical herbicides used to kill jungle cover and crops during the Vietnam War would be highly unlikely, according to a comprehensive investigation by Young earlier this year.
Tactical herbicides were tightly monitored and always shipped to Vietnam as expedited cargo, making any storage or side trip to Okinawa an unnecessary delay, according to Young's January report for the Environmental Safety and Occupational Health office of the Deputy Under Secretary of Defense.
Dow Chemical Company, a manufacturer of military defoliants during the Vietnam War, recently told Stars and Stripes that the 30-gallon barrels found on Okinawa do not match those used to ship Agent Orange.
Following the discovery of the barrels, public speculation on the source has grown and the Ministry of Defense is now working with Okinawa City to search for any more pollution at the soccer field, the ministry spokesman said.
"There is even a media report that the contents could have been fertilizer," he said. "To find out the source of contamination or the content of the barrels, we will give consideration to every possibility."
Stars and Stripes reporter Chiyomi Sumida contributed to this story.
---
---
---
---