Ex-German sailor who joined US Army and served in Korea and Vietnam dies at 91
by
Matthew Keeler
November 6, 2019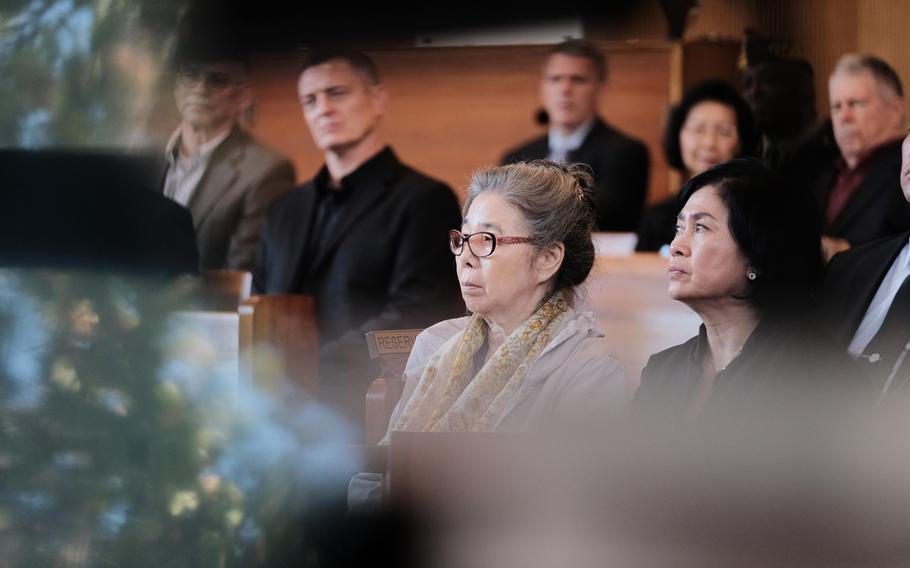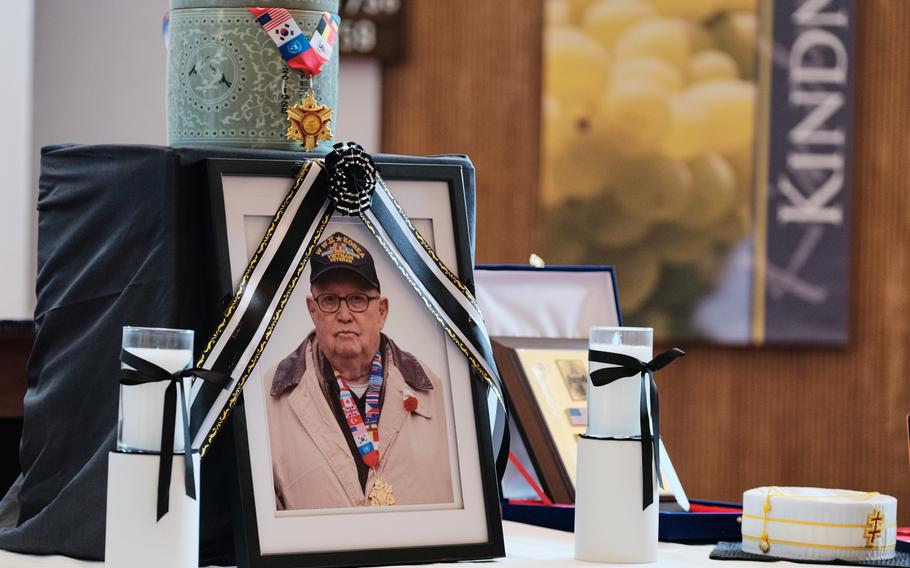 YONGSAN GARRISON, South Korea — A former German submariner who fought under Adolf Hitler during World War II but went on to join the U.S. Army and serve in the Korean and Vietnam wars has died.
Kurt Dressler, 91, died of pneumonia on Oct. 26 at St. Mary's Hospital in Seoul, surrounded by family and friends, said Dennis Pugh, a friend and Masonic brother to Dressler.
Dressler was born in a part of the former country of Czechoslovakia that was ceded to Nazi Germany in 1938, one year before World War II broke out in Europe. Around 1944, at age 16, Dressler was drafted into the Germany navy, Pugh told Stars and Stripes during a memorial service on Friday.
Dressler was captured by the U.S. Navy and taken to a prisoner of war camp in the United States but escaped and was working on a farm when the law caught up with him.
"The local sheriff found out and arrested Kurt," Pugh said. "By the time he got to court the war had ended and the judge gave him two choices, go back to Germany or join the U.S. Army."
Dressler went on to serve in the Korean War under the Eighth Army and was a mess sergeant in Vietnam, Pugh said. According to official records, Dressler served in Vietnam from Nov. 18, 1967, to Jan. 9, 1968. More details were not immediately available.
He also received American citizenship under the since-discontinued Lodge-Philbin Act, which allowed foreigners to join the military and receive U.S. citizenship during the 1950s.
After 21 years of service, Dressler retired from the Army to South Korea in 1973. He became a Mason in 1983, and at the time of his death was the oldest Mason on the Korean Peninsula associated with MacArthur Lodge No. 183 and the Valley of Seoul Scottish Rite, according to Pugh.
"Kurt was all about his community and his friendships and taking care of others," said fellow Mason and friend Michael Alexander, who also is director of the 2nd Infantry Division and Eighth Army museum on Camp Humphreys. "It was so important to him to see his friends, but it was important for us as his friends to see him, too."
On Veterans Day in 2010, Dressler attended a ceremony where he got to meet President Barack Obama who gave a speech to all veterans, both past and present, at Yongsan.
Dressler stayed active and could often be seen walking or swimming at Yongsan, Pugh said during the memorial service Friday at South Post Chapel.
"He could usually be spotted at The Point at the Dragon Hill Lodge to swim," he said. "He would sit out by the ice cream shop, in the same chair, and talk to many retirees."
Dressler is survived by his wife, Wol Yo Dressler, and will be buried at United Nations Cemetery in Busan. A date has not been set.
keeler.matthew@stripes.com Twitter: @MattKeeler1231