'Empire' star gains respect for military women during USO tour
by
Aaron Kidd
February 26, 2016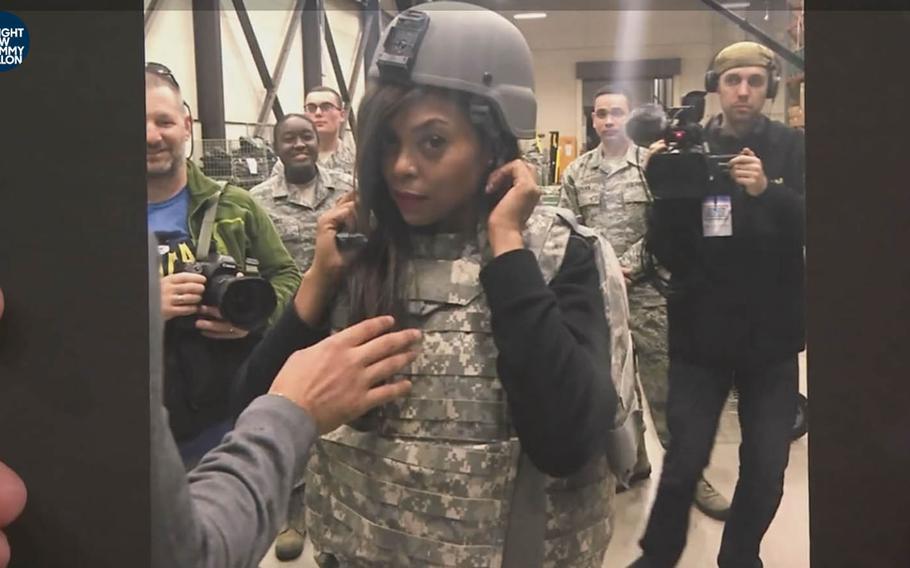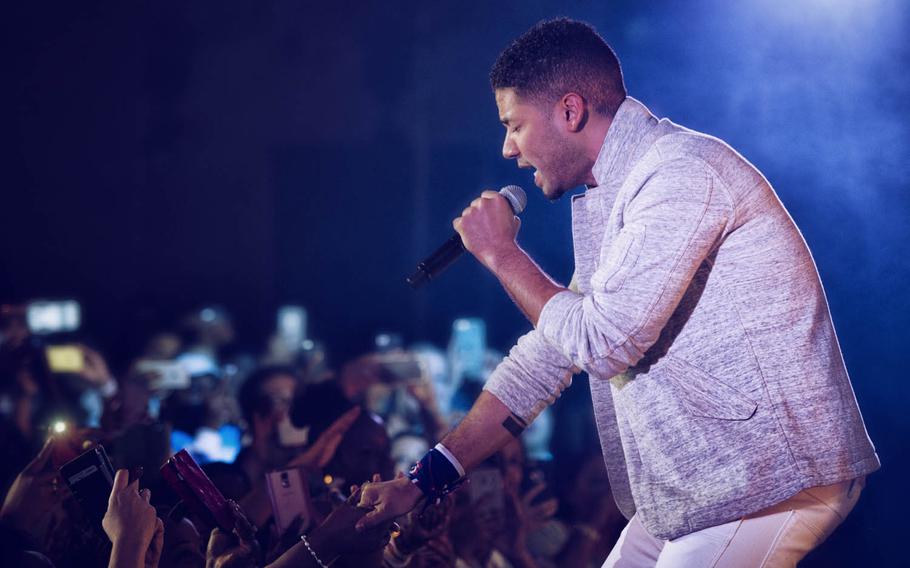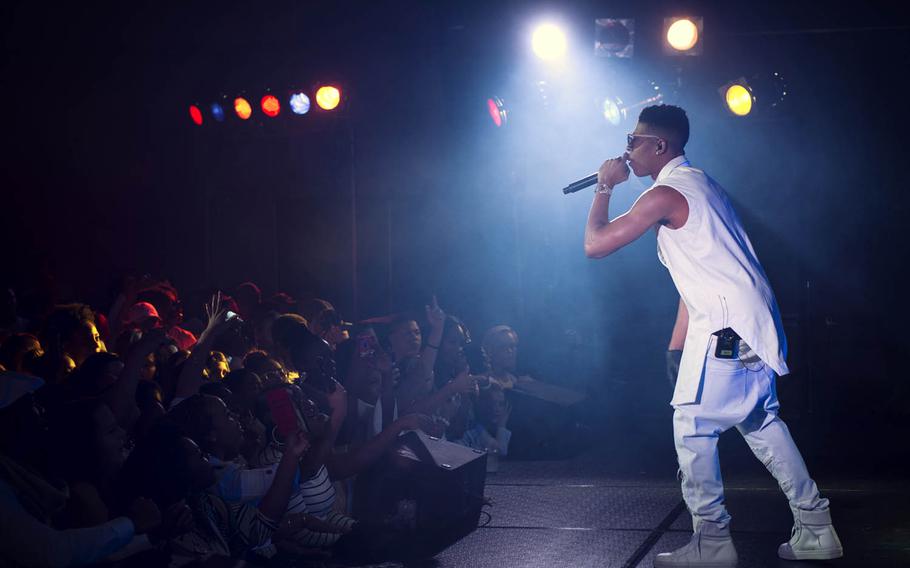 YOKOTA AIR BASE, Japan — "Empire" star Taraji P. Henson says she gained a newfound respect for women in the military during a USO tour in Japan.
The award-winning actress, who plays Cookie Lyon on the Fox drama about a hip-hop music and entertainment company, spoke about her overseas experience on Wednesday's "Tonight Show."
The Dec. 13-17 tour took Henson and co-stars Jussie Smollett and Bryshere Gray — who play her sons on the show — to Naval Air Facility Atsugi and Misawa and Yokota air bases where they visited with troops and hosted family-friendly parties.
Host Jimmy Fallon couldn't resist making a pun at Yokota's expense.
"You went to Japan — Yokota," Fallon said. "And did you bring 'your-coat-a,' because it was cold?"
Fallon showed a photo taken at Yokota of Henson decked out in military gear.
"Let me tell you about that — that is very heavy," Henson said. "That gave me a newfound appreciation for our troops … you don't know what they go through." Henson said wearing the gear gave her empathy for female servicemembers.
"I'm thinking all kinds of things, like when we're on our cycle … it's hot outside," she said. "Do you think about that when you think about women troops, with all that gear on in the heat?"
Fallon said he appreciated Henson's support of the troops, and pointed out that not many celebrities take the time participate in USO events.
"I appreciate what our troops do," she said, clasping her hands and looking into the camera. "Thank you so much."
Henson said visiting servicemembers during the holiday season made the trip all that more emotional.
"A lot of the troops weren't able to go home to their family, and that touched a soft spot in my heart because I have a cousin who I haven't seen in years," she said.
"He's in the Navy, and I never see him."
kidd.aaron@stripes.com Twitter: @kiddaaron
---
---
---