Elmo, Cookie Monster help Sasebo kids get to Sesame Street
---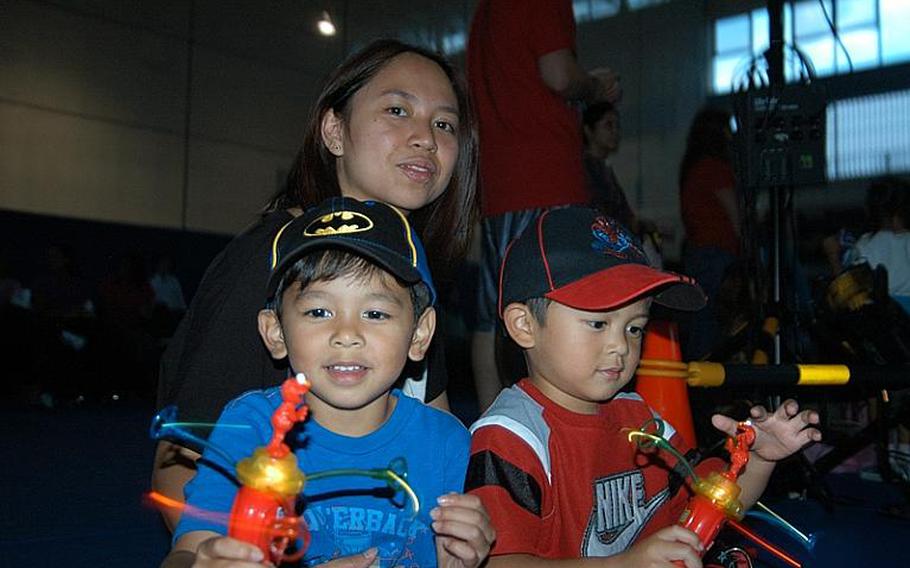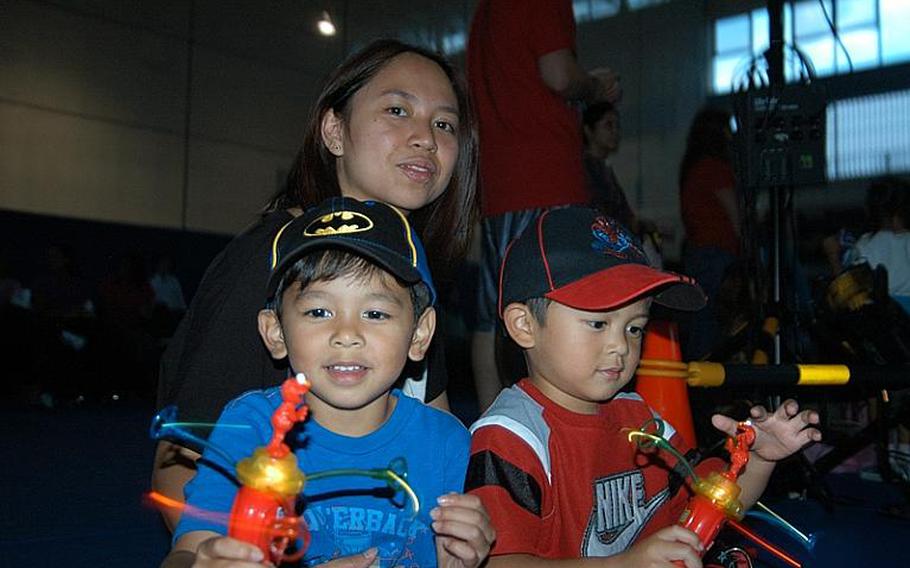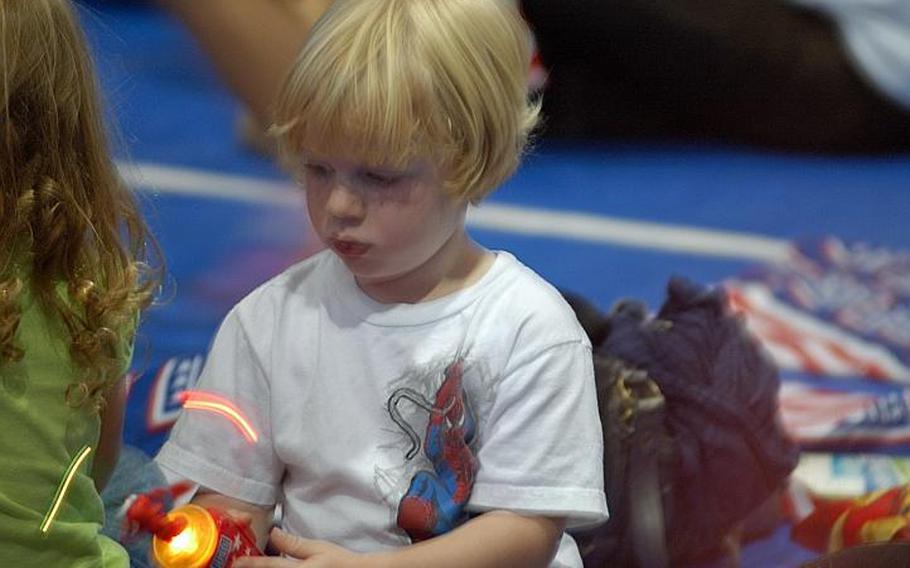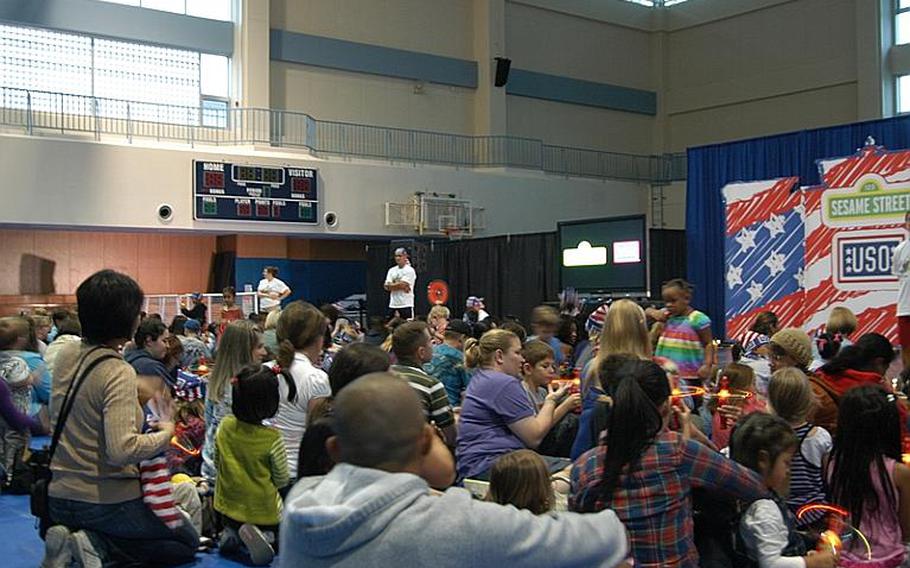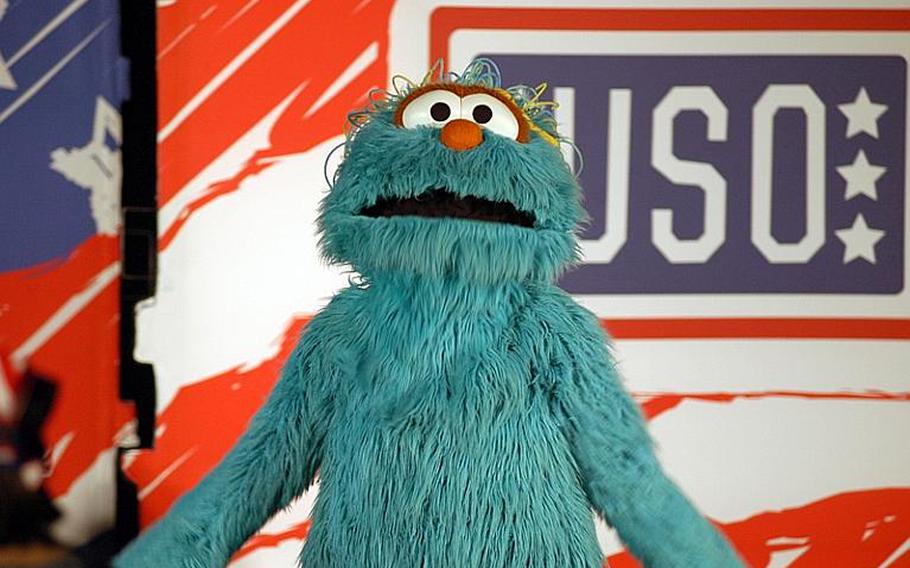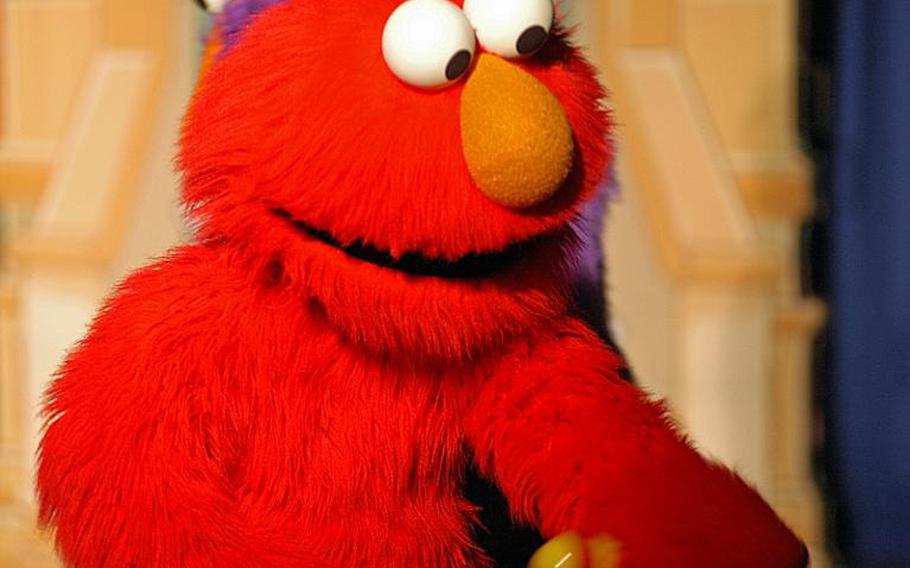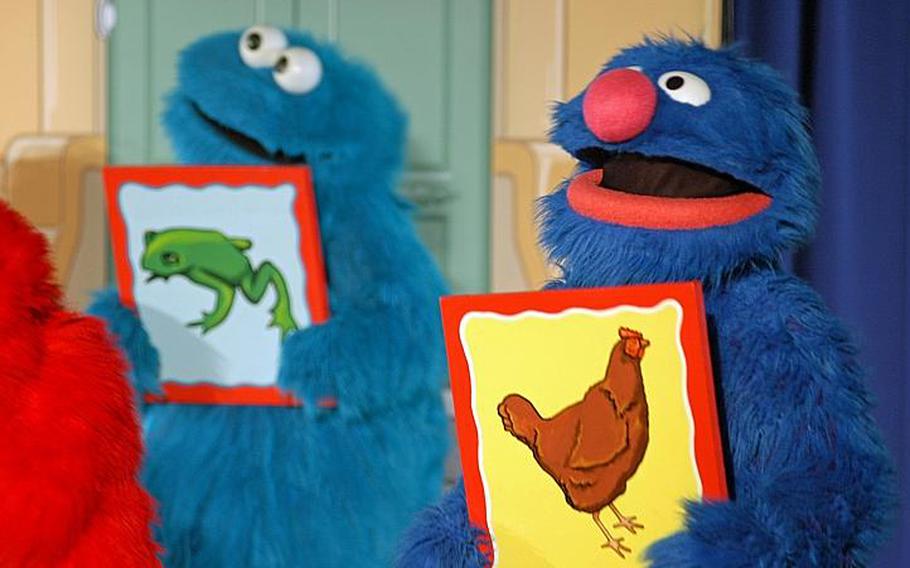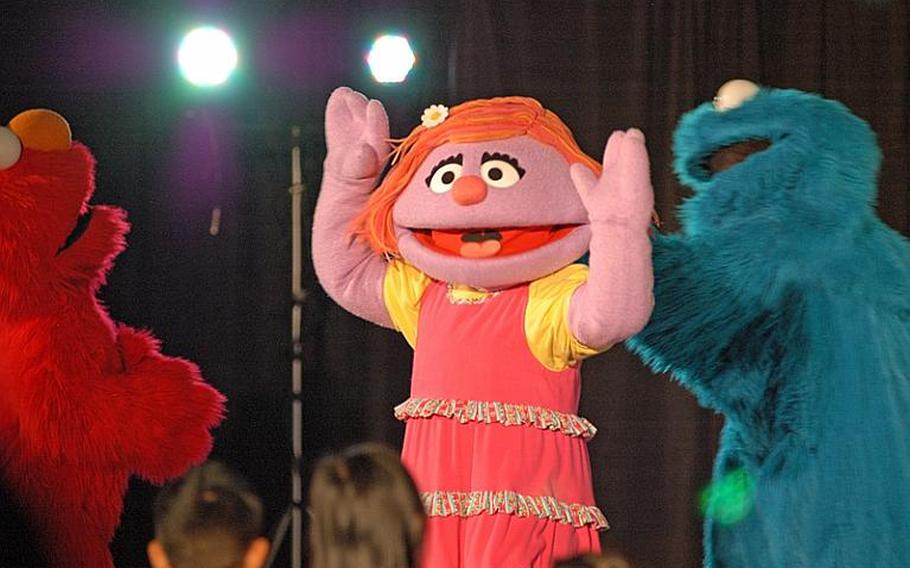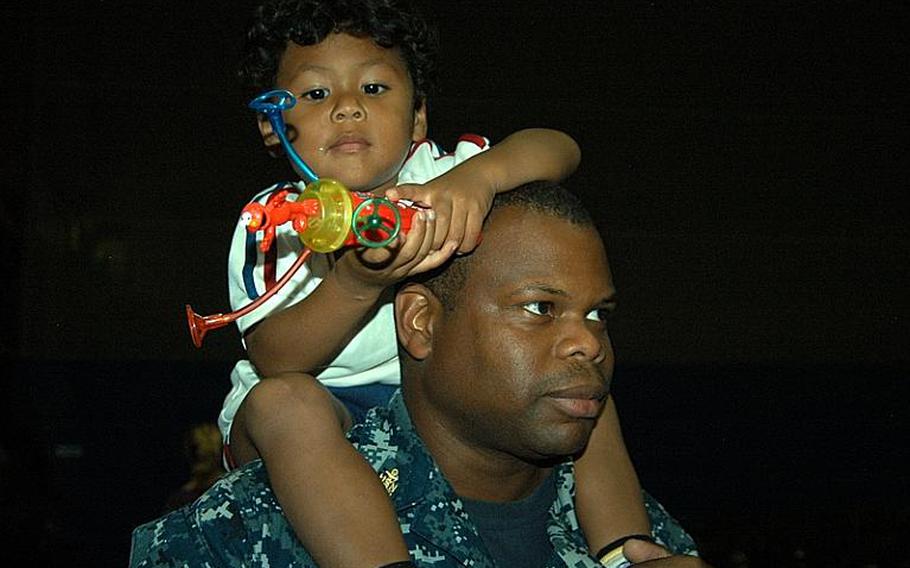 SASEBO NAVAL BASE, Japan — A packed gymnasium full of military children didn't need to ask how to get to Sesame Street on Thursday night. Sesame Street came to them.
Grover, Cookie Monster and fan favorite Elmo sang and danced for just under an hour in a free program specifically designed for the children of servicemembers. The Sesame Street/USO Experience for Military Families — the program's second variation since Sesame Street partnered with the USO in 2008 — addressed moving to a new military base and staying in touch with friends left behind.
The traveling show, based off the Emmy-winning television show that has been a staple of American culture since it first aired in 1969, was supposed to visit the small base in southwestern Japan over the summer but was pushed back due to the March 11 earthquake and tsunami, according to USO tour manager Lonnie Cooper. After making stops at military communities in almost a dozen different countries including Belgium and Turkey, the characters performed a show Thursday and were scheduled for another Friday in Sasebo. The show will wrap up for next month on Okinawa.
"The biggest thing for the kids is that they're having fun," Cooper said. "It's great family entertainment" with a message.
Children and their parents poured into the Fleet gymnasium just before 6 p.m. Thursday night armed with USO bandanas and spinning handheld glow toys. Elmo was the first to greet the audience members at the Fleet gymnasium, leading them in a rendition of the Elmo shuffle.
New this year was a character named Katie who was struggling with an upcoming move to a new military base. Ever educational, the Sesame Street crew mixed in counting and even some Spanish phrasing on their way toward helping Katie realize she could make the best out of her situation and that change can be good.
"My mommy helps me write letters," Grover explained.
"I'm so glad we're going to stay in touch," Katie replied. All the while Cookie Monster demanded someone send him cookies as sailors and their spouses snapped photos and children danced in front of the stage.
Joe Brown, 3, was left mesmerized as he sat on his father's shoulders twirling his glow toy.
"It was a very good program," Chief Petty Officer Harvey Brown said as he looked on in his Navy blues. "It's good the kids can see Sesame Street because they might not be exposed to that here in Japan."
Joe nodded emphatically when asked if the program was fun. His father smiled.
"Joe really likes Elmo," the elder Brown said. "That's his favorite character."
Cooper said that Sesame Workshop, the nonprofit behind the show, did some work with military families and Elmo prior to 2008 and was looking to expand its role in reaching out to military families. The USO paired with them and developed the program and storyline specifically for military families. The first dealt with deployments, Cooper said.
"It's a natural fit for us," Cooper said of the partnership. "They are the best in the world at creating kids' entertainment."
Few could argue as throngs of children surged forward at the end of the program to shake hands with their favorite characters, smiles growing from ear to ear.
---
---
---
---