DODEA students test programming skills at annual Robot Rumble
---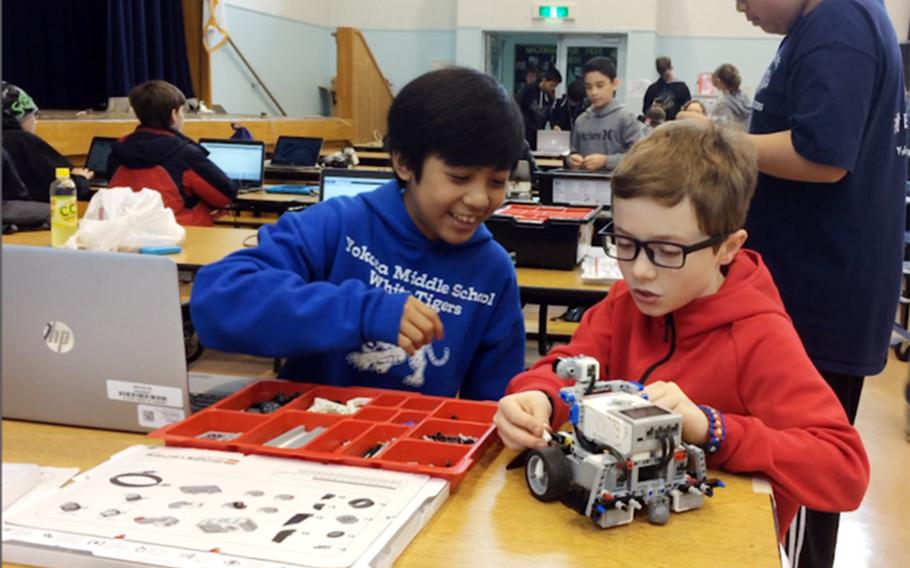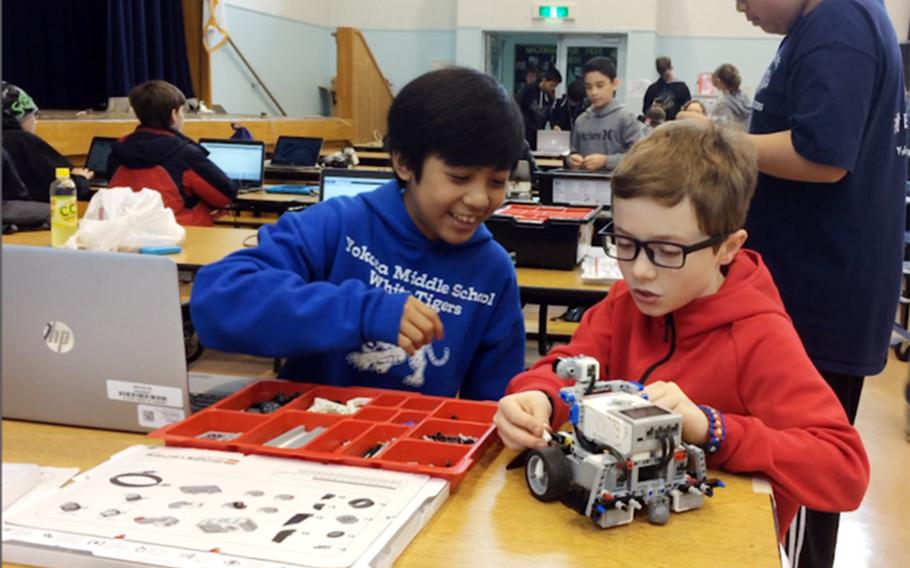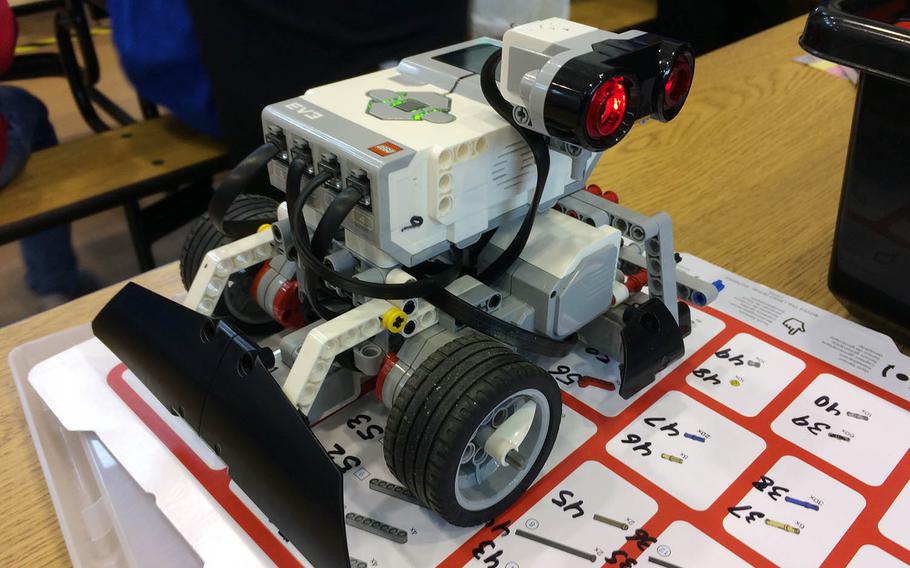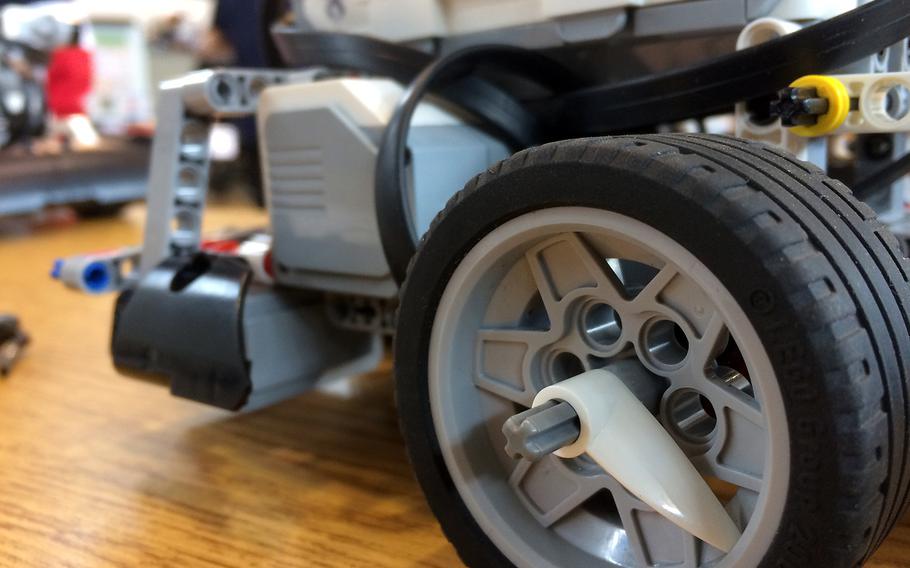 YOKOTA AIR BASE, Japan — Electric motors hummed and kids cheered inside Yokota Middle School's gym recently as robots battled for supremacy at the second annual Robot Rumble.
The event, which was sponsored by the Armed Forces Communications and Electronics Association, required teams of students to utilize programming knowledge in order to build and operate robots capable of performing simple tasks. Participants included students from schools across the Tokyo area, including Yokota Middle School, Yokosuka Middle School, St. Maur International School, the British School in Tokyo and K International School Tokyo.
The robots, created from Lego kits, were required to compete in three events: Tag Battle, in which robots battled to become the last robot standing; the Save the Universe relay, in which two teams competed to move the most plastic bottles; and the Soccer World Cup — which, save for the robot players, was not unlike a normal soccer match.
None of the Lego robots were autonomous, but instead were operated by a remote control containing basic instructions programmed by students.
Yokota's junior roboticists reigned supreme. Students Ashine Caffrey and Moria O'Mallrey won the Tag Battle, while Yokota's "Russia" team swept aside its rivals on the way to victory during the Soccer World Cup game. Team One, which was made up of half the competing teams, recycled the most plastic bottles and saved the world.
---
---
---
---