DODEA-Pacific's school-year plan includes virtual and classroom learning, with options
by
Dave Ornauer
July 17, 2020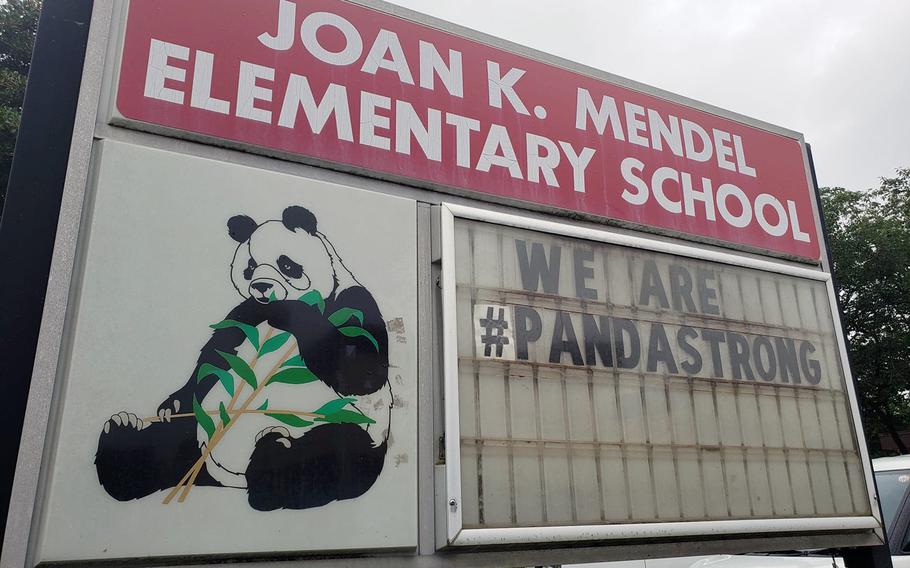 Stars and Stripes is making stories on the coronavirus pandemic available free of charge. See other free reports here. Sign up for our daily coronavirus newsletter here. Please support our journalism with a subscription.
CAMP FOSTER, Okinawa — Students at Defense Department schools in Asia will be seated in classrooms or at home in front of computers depending upon the coronavirus risk at their families' duty stations, according to Department of Defense Education Activity-Pacific.
The coronavirus and its effect on military communities puts the schools in uncharted territory when the school year starts Aug. 24, DODEA-Pacific director Lois Rapp said in a statement accompanying the DODEA school-year plan announced Thursday.
"We recognize that schools will look a bit different in our 'new normal,'" she said. "The health and safety of our students, employees and military communities is our priority."
Schools at bases with a moderate risk of the virus' spread — Health Protection Condition-Bravo, in military terms — will reopen for in-person classes, according to the 2020-21 school year plan. Currently, all U.S. bases on the Korean Peninsula and on the main islands of Japan are at moderate risk.
Those schools would incorporate "mitigating strategies" to help curb the coronavirus's spread, Rapp said.
Schools on bases at a substantial risk for the coronavirus, or condition Charlie, will resume virtual instruction, which began in late winter as the pandemic worsened. All U.S. bases on Okinawa currently fall into this category.
Regarding DODEA schools on Guam, DODEA-Pacific spokeswoman Miranda Ferguson said by phone Friday that "we're still in communication [about] what that will look like."
Schools in South Korea were closed in February and in Japan in late March due to the pandemic.
"We know that students learn best in the classroom environment," Rapp wrote in her statement.
However, if health conditions deteriorate, DODEA-Pacific will switch from open classrooms to virtual instruction, according to the plan.
Also, children in any grade with health concerns or whose parents are not comfortable sending them to school may choose the virtual option. Families must register for that option by July 28 and agree to one semester with an option for the full year.
For schools with classroom instruction, the plan details mitigating strategies for students, teachers and employees to navigate classrooms, hallways, cafeterias and spacing aboard school buses; it calls for families to prescreen students at home before they leave for school.
In the event a student, teacher or employee tests positive for the coronavirus, the plan calls for isolating the individual and potentially closing the school for thorough cleaning.
Responsibility for school supplies will fall more to the student and families.
"Limiting shared classroom supplies is the goal," Ferguson said.
Grab-and-go lunches will be available in cafeterias when possible, she added.
Extracurricular activities will also look different. Football, a staple of fall athletics, has been sidelined for now; DODEA-Pacific instead plans "low-contact" sports.
As to what those might be, "we should know more soon," Ferguson said.
Far East activities such as music, art, journalism and Harvard Model Congress Asia might be reconfigured into virtual events. Due to travel restrictions, interscholastic competitions are limited to intra-district or virtual activities, the plan stated."Families can expect … detailed, school-specific information" from their schools regarding what the "new normal" will look like, Rapp said.
ornauer.dave@stripes.com Twitter @DaveOrnauer
---
---
---