DODEA educators strike fine balance in discussing Japan tsunami
by
Erik Slavin
April 17, 2011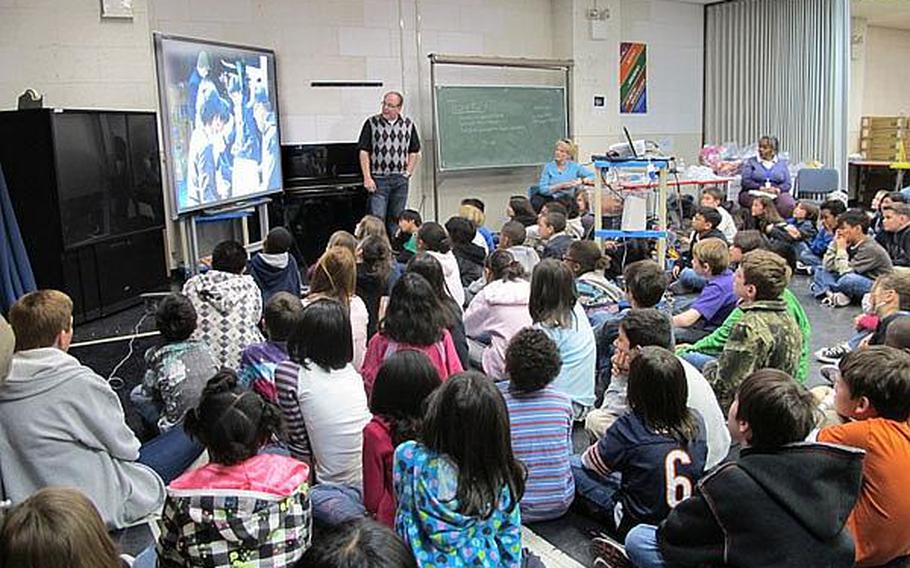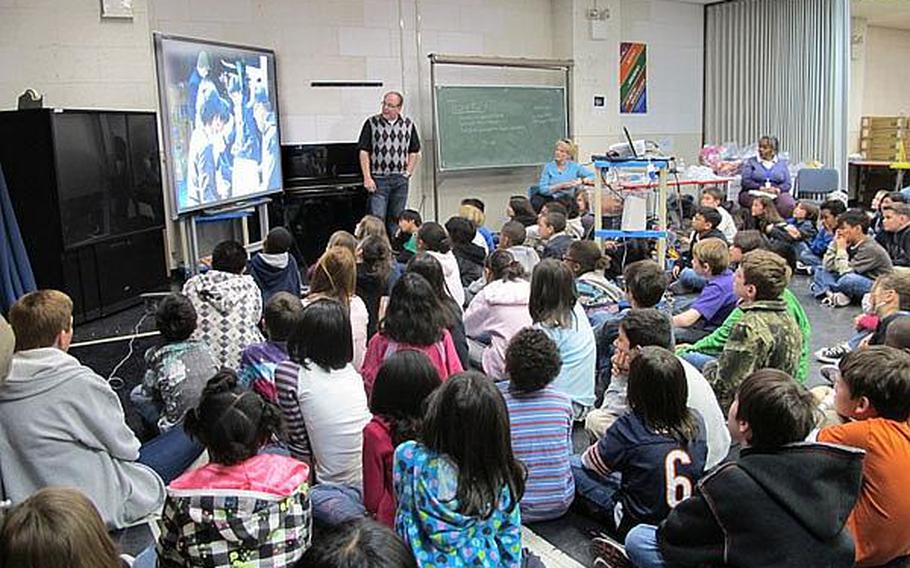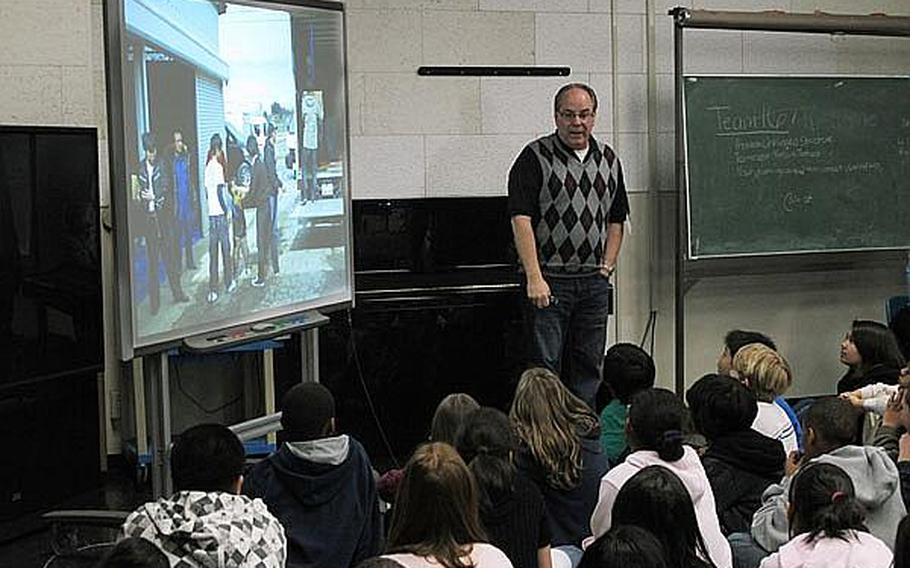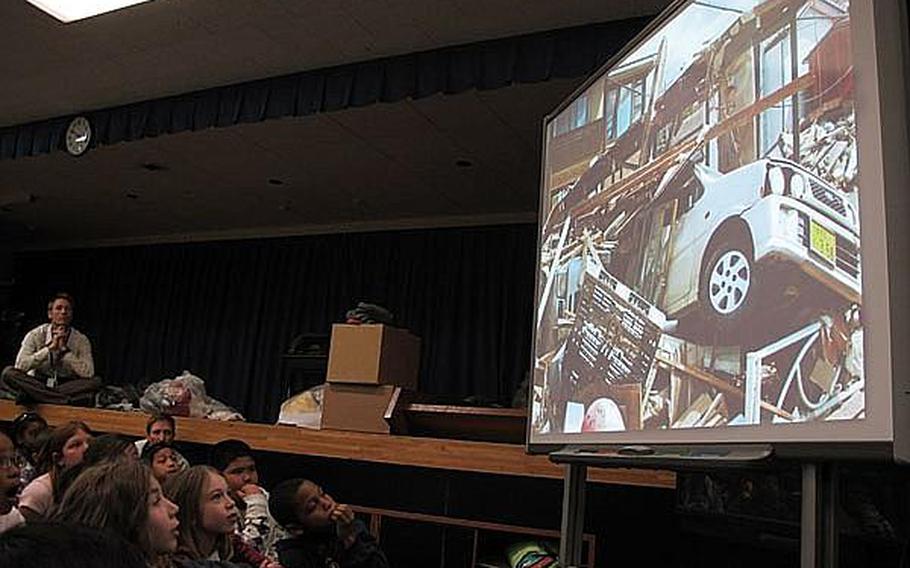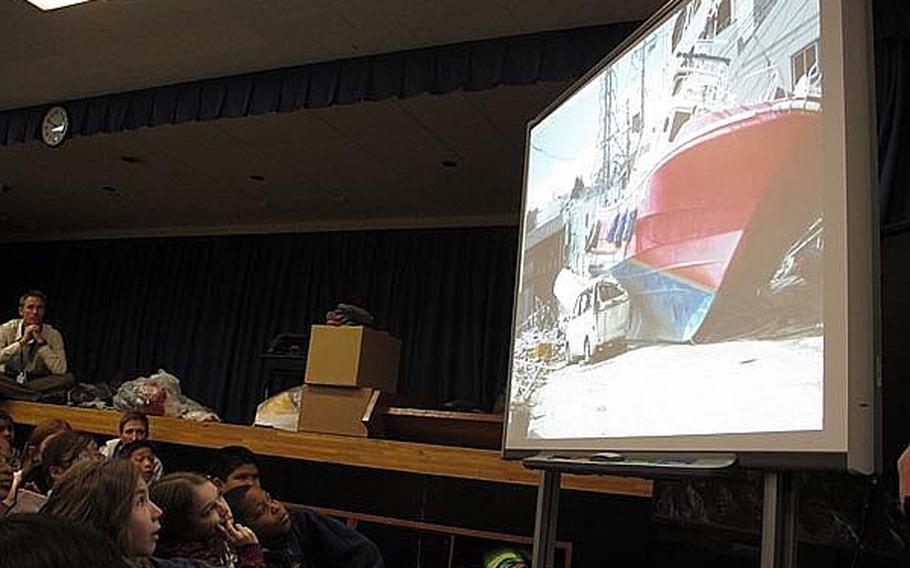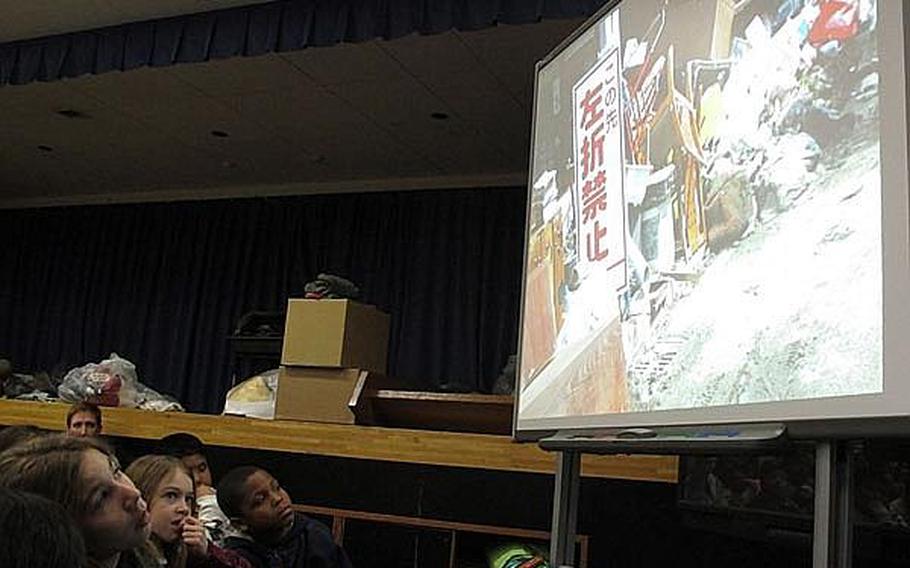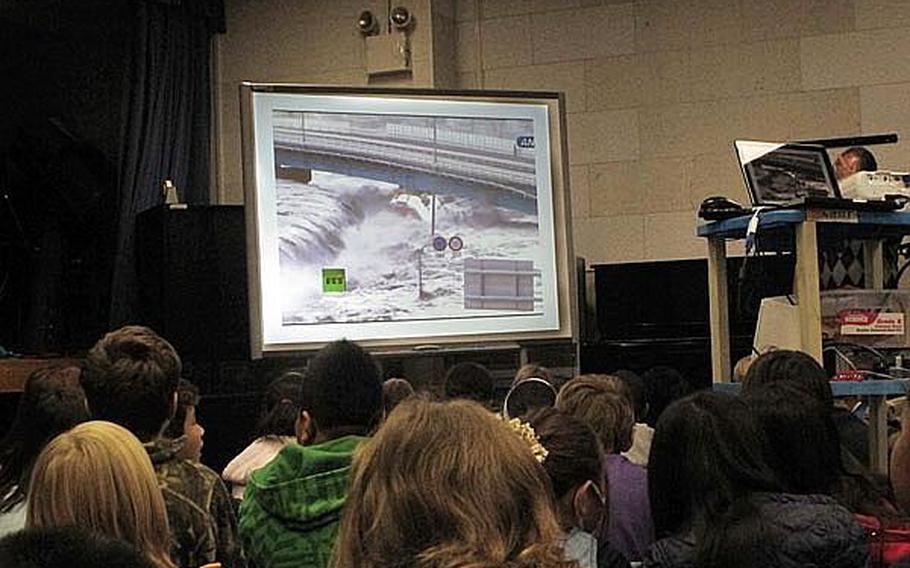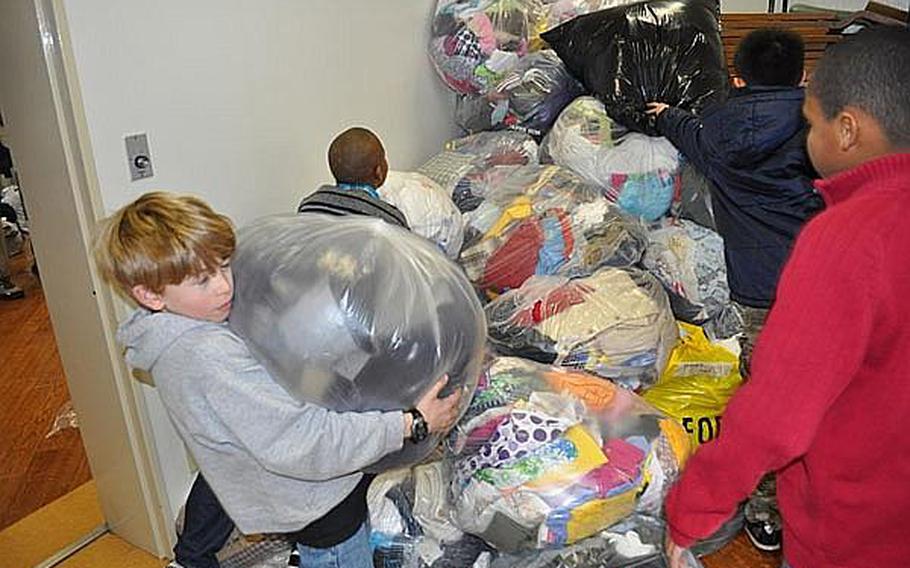 YOKOSUKA NAVAL BASE, Japan — Footage of the March 11 tsunami swarming over the Japanese coastline quickly grabbed the attention of the elementary school children gathered inside The Sullivans School multipurpose room.
The video gave way to photos of overturned cars and ocean tankers tossed ashore like toys.
For anyone who had not seen such destruction up close, it looked a lot like an action movie. The crowd of fourth- and fifth-graders reacted with excited gasps and wows.
At other times, children grew quiet. They focused on the stoic faces of the Japanese residents of Sendai, who were attempting to go on with their routines amid the devastation.
"I'm OK with their response, either way — I'm not trying to shush them," Ikego Elementary School's Bill Hunter, who took the photos while on a relief trip to Sendai with a Japanese church group, said last week.
Just like adults who have lived through the aftermath of the March 11 earthquake and tsunami, children must sort out their feelings about the disaster in their own ways, say educators and counselors at U.S. military base schools in Japan.
Meanwhile, teachers must strike a fine balance. Helping students learn more about what has happened around them can make them more comfortable, but too much information can scare them.
What children should be exposed to regarding the earthquake and nuclear crisis varies, based on age and maturity level, said Jessica Sparling, school psychologist for Sullivans and Ikego schools.
It's normal for children to react as if the disaster weren't real in one moment, and in the next ask questions that show a deep emotional connection, she said.
"That's just developmentally where they are," Sparling said. "And we have to help them stay there. We don't want to [inundate] them with so much reality that they're more anxious.
"At the same time, it's important not to completely shield them from it, because it's part of life."
The children at Yokosuka have experienced hundreds of aftershocks since the original earthquake. Although radiation levels remained at safe levels, the children were told to remain indoors multiple times during the first two weeks of the Fukushima nuclear crisis. At the same time, class sizes plummeted to single digits as families fled the country.
Noah Hayes, 9, says he goes through times of feeling safe, and others where he doesn't. His friends in the United States say they're worried and they want to try and help.
But do they understand what it's been like for the children here?
"Yes, but maybe not as much as us," Hayes said.
Despite living in such a scary situation, Sullivans School teacher Tanya Chambers says the children have proven remarkably resilient.
Every child in her class got to "vent and share" their own personal stories about where they were during the earthquake, Chambers said.
Since then, Chambers has taught her six remaining students about how natural disasters work.
Meanwhile, the DODEA-wide effort to donate relief aid to victims has given the children the feeling that there is something they can do about the situation.
"We've had backpack week, we've had toy week, and the kids are like, 'What else can we give?'" Chambers said.
The school's children have also expressed themselves through art and poetry about the earthquake.
Only the older elementary school students were allowed to watch Hunter's presentation and listen to him recall his experiences delivering relief supplies.
"The students are collecting clothes and giving money — I wanted them to see who they were doing it for," Hunter said. "I wanted them to develop compassion for our Japanese friends."
Hunter believes that message got through.
The next day, a mother whose child watched Hunter's presentation walked up to him and gave him an envelope. She said her daughter wanted him to use it to help earthquake victims.
"I opened up the envelope and there was $30," Hunter said. "It was money from her allowance that she was saving."