Despite assurances, U.S. not accepting produce from some northern Japan prefectures
by
Seth Robson
May 10, 2011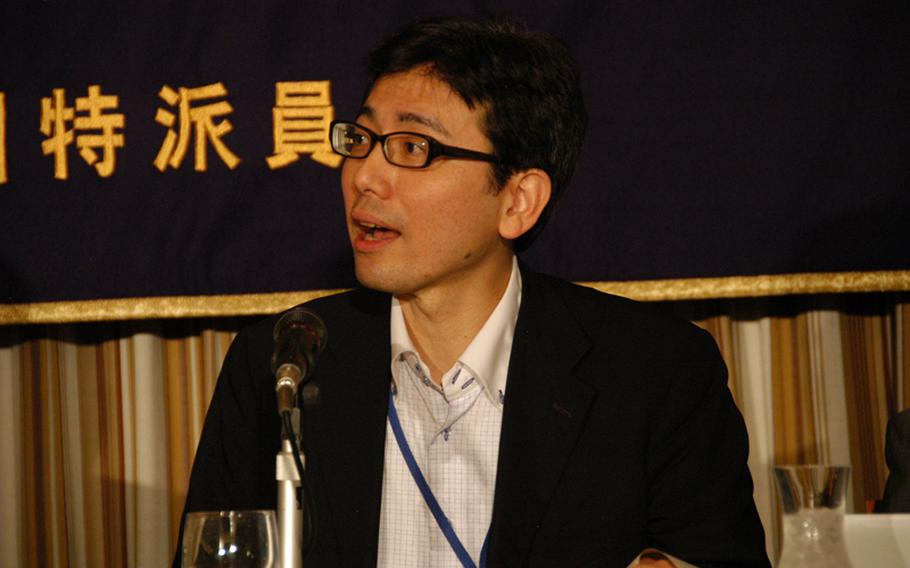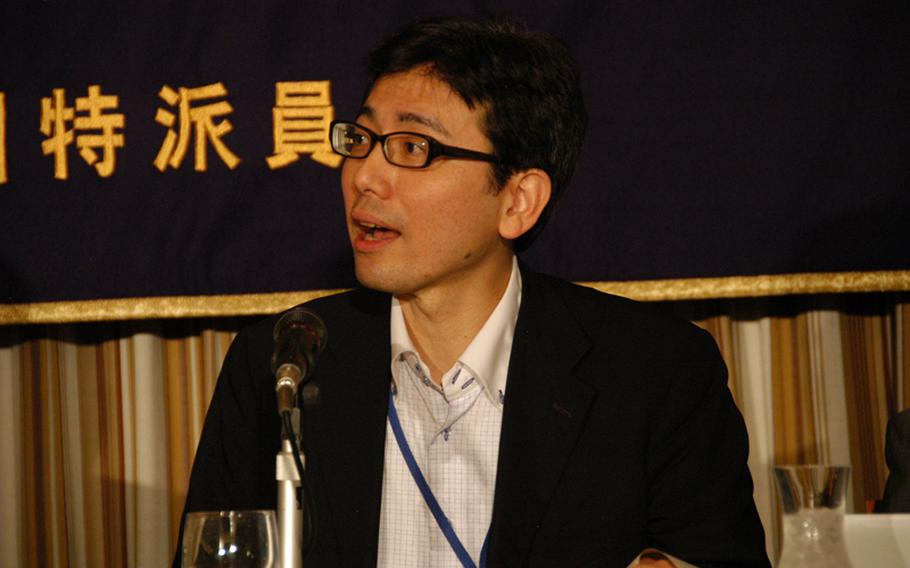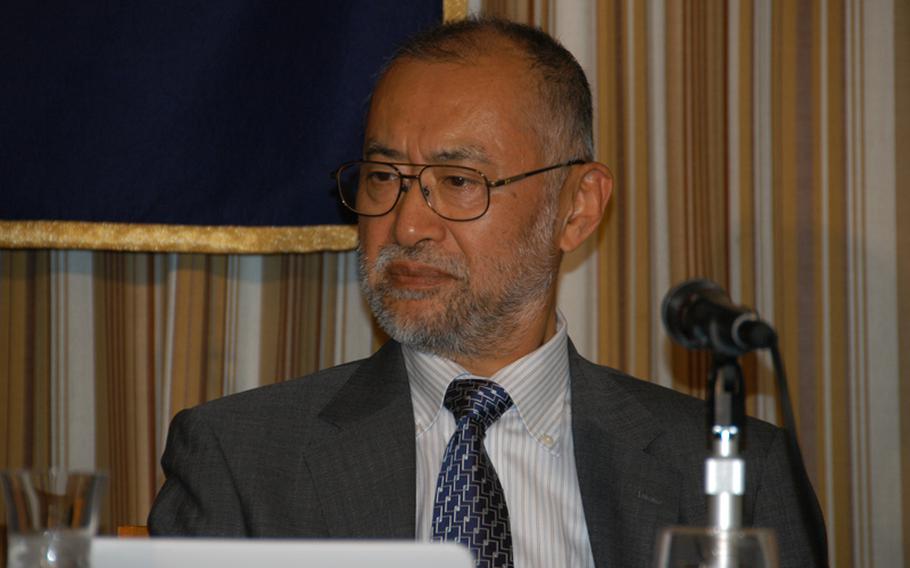 TOKYO — Despite assurances from Japanese officials, U.S. military bases are still not accepting produce from a dozen prefectures near the Fukushima Dai-ichi Nuclear Power Station because of radiation fears.
But Noriyuki Shikata, Japan's deputy cabinet secretary for public relations, said Tuesday that local food is safe despite concerns over radiation released by the damaged power plant following the March 11 earthquake and tsunami.
"U.S. forces in Japan can live as all Japanese do," Shikata said during a briefing on the issue at the Foreign Correspondents' Club of Japan. "All the food distributed in this country, when you go to the supermarket, is safe."
U.S. Army Chief Warrant Officer Matthew Watterson of the Japan District Veterinary Command, which oversees food safety at bases in Japan, said U.S. bans on all food from the affected prefectures remain in place.
Army vets and public health staff from all military branches continue to monitor the food delivered to U.S. bases, he said.
"Daily inspections and monitoring for radioactive contamination of food and beverages are performed at numerous bases," Watterson said Tuesday. "To date, we have performed over 3,000 radiation readings of food storage facilities and food products on U.S. military installations, and there is no health threat."
U.S. officials also are monitoring Japanese government reports on radioactivity in food, he said.
"We are working with the government of Japan to ensure our efforts are complementary and to ensure that only safe and wholesome food products and beverages are delivered to all of our bases and ships," he said.
However, Shikata said the restrictions on U.S. bases are unnecessary.
"Japanese food today is one of the safest it the world," he said, adding that Japanese consumers are hyper-sensitive when it comes to food safety.
Shikata lamented the restrictions that many countries have placed on imports of Japanese food since the nuclear disaster.
However, Tokyo University professor and food safety expert Hideaki Karaki conceded that Japan has its own history of imposing restrictions on foreign food. Japan banned U.S. beef imports after a mad-cow disease outbreak in 2003 and Chinese frozen food following case of tainted dumplings in 2008.
"In 2011, people think Japanese food is dangerous," he said. "We can't blame them because we did exactly the same thing to Chinese and American food."
Karaki said radioactivity in Japan has been decreasing because there had been no major leakage from the Fukushima plant since late March. "Contamination is getting lower and lower, and contaminated food is not shipped to market," he said.
Kohei Takashima, chief executive of a large Japanese online organic food retailer, said his company has been testing all of its products for radioactivity and has not detected unsafe levels in food since April 3.
Concern about the safety of Japanese food is not limited to foreigners.
Takashima said that, while a recent survey showed most of his customers are willing to buy food from areas such as Fukushima and Ibaraki that have been checked for radioactivity, Japanese families with children tend to be more hesitant.
Shikata also said people should feel safe eating at Japanese restaurants.
"If there are restaurants serving Tohoku ingredients (from the region surrounding Fukushima) my family will choose them," he said. "This is a simple but effective way of assisting the affected region… consuming their delicious and safe food."
---
---
---